The Tragic Death Of Doctor Who Star Bernard Cribbins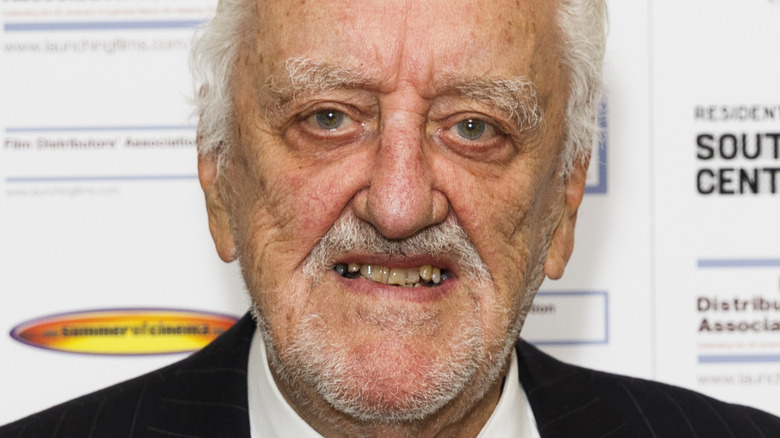 Tristan Fewings/Getty Images
"Doctor Who" actor Bernard Cribbins died on July 27. The 93-year-old British actor's death was confirmed by his agent, who told Variety, "Bernard's contribution to British entertainment is without question. He was unique, typifying the best of his generation, and will be greatly missed by all who had the pleasure of knowing and working with him." Following Cribbin's death, The Irish Mirror reported that his agent released a statement, which reads, "His career spanned seven decades with such diverse work ranging from films like 'The Railway Children' and the 'Carry On' series, hit '60s song 'Right Said Fred,' a notorious guest on 'Fawlty Towers,' and narrating 'The Wombles.' He worked well into his 90s, recently appearing in 'Doctor Who.'"
Cribbins was well known for his two characters in BBC's iconic "Doctor Who." Cribbins portrayed Tom Campbell, companion to Peter Cushing's Doctor Who, in the 1966 movie "Daleks' Invasion Earth 2150 A.D." Younger Doctor Who fans knew Cribbins for his role as Wilfred Mott, the grandfather of Donna Noble, played by Catherine Tate. Gizmodo reported that Cribbins played the cherished grandfather from 2007 to 2010 during David Tennant's "Doctor Who" seasons on the BBC TV series.
The beloved actor was appointed Officer of the Order of the British Empire (OBE) by Queen Elizabeth II in 2011 for services to drama. Cribbins lost his wife Gil in October 2021, per The Sun, after 66 years of marriage. The stories about Cribbins and the reactions to his death make this loss heartbreaking for many.
Bernard Cribbins loved acting on Doctor Who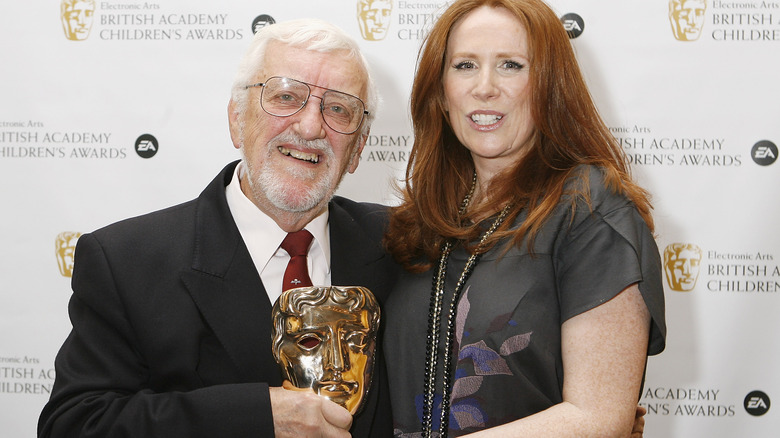 Jo Hale/Getty Images
The death of Bernard Cribbins hit "Doctor Who" fans hard. The series' showrunner Russell T. Davies paid tribute to Cribbins in a poignant Instagram post. Davies wrote, "Bernard Cribbins (1928-2022) I love this man. I love him." Davies continued, "He loved being in Doctor Who. He said, 'Children are calling me grandad in the street!'" He ended his tribute by writing, "I'm so lucky to have known him. Thanks for everything, my old soldier. A legend has left the world."
Gizmodo reported that Cribbins was returning to his role as Wilfred Mott for the "Doctor Who" 60th anniversary special, along with David Tennant and Catherine Tate. The Irish Mirror reported that the actor was filming scenes for the "Doctor Who" special back in May. Cribbins was seen with Tennant pushing him in a wheelchair. There were many emotional Twitter reactions to the actor's death. One fan tweeted, "I grew up watching him, he is a legend." Another fan tweeted, "I don't want to believe it." Another Twitter user wrote of their appreciation for Cribbins tweeting, "Thank you for the grace and empathy you brought to Dr Who in particular RIP."