Who Is Henry Golding's Wife, Liv Lo?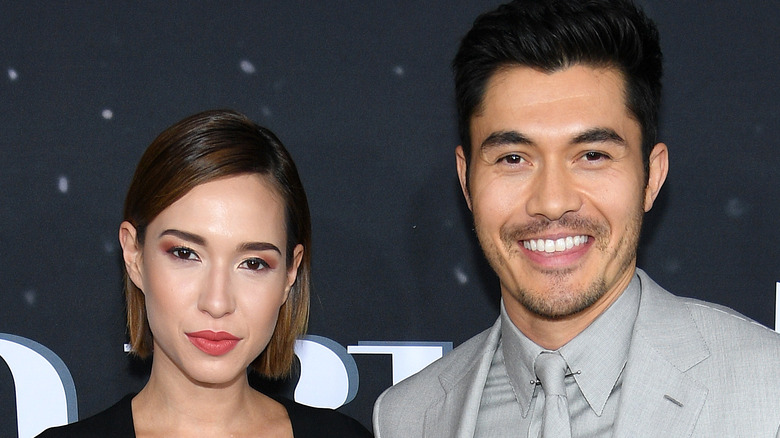 Dimitrios Kambouris/Getty Images
Out of the several characters Henry Golding has portrayed onscreen, his role as the dashing Nick Young in the 2018 romance film "Crazy Rich Asians" remains to be his biggest. After all, it was the movie that shot the British-Malaysian actor to unexpected stardom and eventually made him a Hollywood leading man. It also paved the way for his next films, including "A Simple Favor" with Anna Kendrick and Blake Lively, "Last Christmas," "The Gentleman," and "Persuasion."
Looking back on his days filming "Crazy Rich Asians", Golding revealed that the hardest part wasn't the acting. "It was the fact that I had to see my wife go through so much distress in knowing that she had to watch me fall in love with somebody else on screen. It's almost such a weird, voyeuristic thing, seeing somebody cheat on you. It looked so real!" the actor said on "The View." He added, "But she came to grips with it and it was a learning process for the both of us." 
So, who is the lucky woman who has stolen Nick Young's heart in real life? According to People, Golding and Liv Lo have been happily married since 2016, and in 2021 announced an exciting development in their life as a married couple.
Liv Lo is a health entrepreneur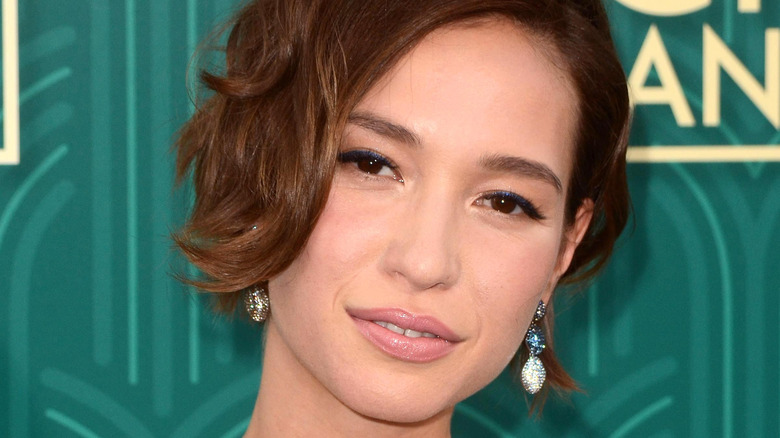 Kathy Hutchins/Shutterstock
Born in Taiwan to a Taiwanese mother and Italian father, Henry Golding's wife Liv Lo is a health and wellness entrepreneur. She is a double-certified yoga instructor (per Fly Entertainment) who has launched her own exercise program called FitSphere and has over 259,000 dedicated followers on Instagram. She is also a former model and host; Lo previously served as a television presenter for Fox Movies Premium where she covered press junkets for several blockbuster films, including "Captain America: Civil War" and "Rogue One: A Star Wars Story."
She and Golding met at a friend's birthday party in Singapore on New Year's Day back in 2011. In a social media post on their second wedding anniversary, Lo revealed that she first approached Golding after several failed attempts to get noticed by him. "I tried all my craziest wildest efforts, including dancing on speakers, to grab your attention. If you weren't going to speak to me, I knew I would have to," wrote Lo.
She continued: "As I was leaving you walked behind me. Here was my chance. I had nothing to lose. I turned around and said 'Hi, I am leaving and you're never going to see me again.' And so began our love story."
Henry Golding and Liv Lo share a 1-year-old daughter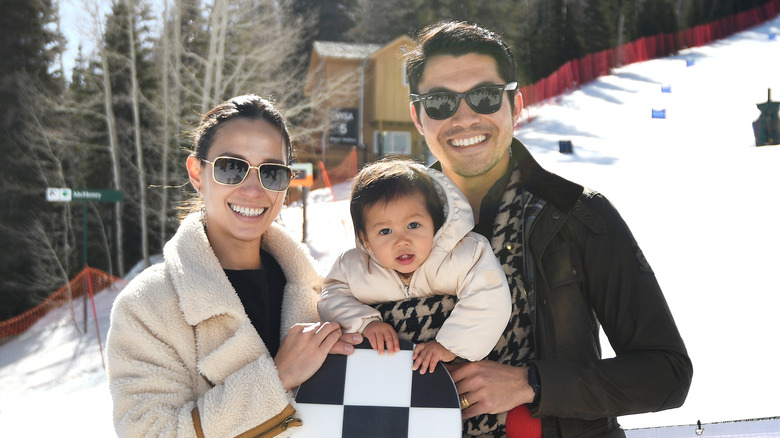 Alex Goodlett/Getty Images
Henry Golding and Liv Lo got engaged in 2015 in Phuket, Thailand, after four years as a couple (per Harper's Bazaar Singapore). They then exchanged vows a year later in a ceremony held in Malaysia where Golding was born. On March 31, 2021, the pair welcomed their first child together, Lyla — which Lo announced on Instagram.
Ever since then, Golding has been chronicling his journey as a doting first-time father on social media, declaring in one Instagram post in October that he is a proud "#girldad." He also shared how fatherhood has changed him in an interview with "Good Morning America," saying, "It puts everything in perspective. It has allowed me to really kind of focus in on what really matters in life."
Becoming new parents, especially during COVID-19, has also brought him and his wife closer than ever, Golding told ET. "Of course. It's either end of the spectrum for COVID anyway. You either hate each other coming out, or you're even more in love," he said. Indeed, some couples are just lucky! Cheers to these two and their little family!