The Truth About Kobe And Vanessa Bryant's Near-Divorce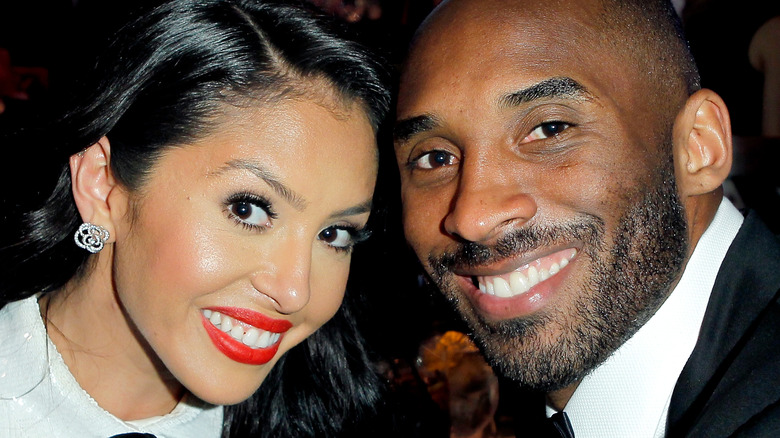 Donato Sardella/Getty Images
For many years over the course of their relationship, Kobe and Vanessa Bryant appeared to be the picture-perfect couple. The two met in 1999 when Vanessa was a teenager, and Kobe was only starting his career in the NBA. According to Kobe, sparks flew when they saw each other for the first time. "It's hard to pinpoint exactly what makes a person the one for you, but you just know," the late basketball superstar told MTV News (via PopSugar). "I mean, love is a funny thing. I can't explain it and I don't understand it. All I know is...she caught my heart and I just knew she was the one." It didn't take long until the couple struck up a relationship, and by 2001, they have tied the knot.
But just like all couples, Vanessa and Kobe's marriage is not one without problems and controversy. In 2003, the former Los Angeles Lakers player was accused of sexual assault by a hotel staff where he stayed in Colorado, per The New York Times. While the charges were dropped, it didn't take away the fact that he had been unloyal to Vanessa. She stayed with him through it all, however, and he later offered a public apology to her.
Before Kobe's tragic death in 2020, Vanessa filed for divorce from Kobe in 2011. What was the deal with their near split?
Vanessa Bryant filed for divorce due to irreconcilable differences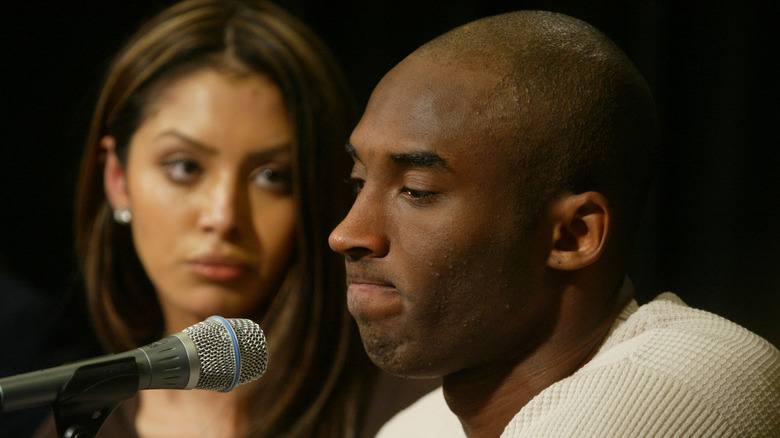 J. Emilio Flores/Getty Images
Fans were shocked when Vanessa Bryant filed for divorce from Kobe Bryant in 2011, ten years into their marriage. They already had two children at the time, Natalia and Gianna, and per E! News, Vanessa asked for joint custody. In her petition filed in Orange County Superior Court, Vanessa cited "irreconcilable differences" as the reason behind the breakup.
The two remained mum about the personal issues they had, with their publicist saying that they managed to "resolve" their problems. "The Bryants have resolved all issues incident to their divorce privately with the assistance of counsel and a Judgment dissolving their marital status will be entered in 2012," their publicist said (via E! News), with the couple adding, "We ask that in the interest of our young children and in light of the upcoming holiday season the public respect our privacy during this most difficult time."
According to reports, Vanessa was supposed to file for divorce way earlier. Apparently, Kobe had continued with his infidelity that the mother of four could not take it any longer. "Vanessa almost threw in the towel four years ago. Kobe has always had a slew of girlfriends, and the cheating was almost blatant," an insider told Radar Online. "Kobe promised Vanessa he would stop cheating, and the two went to marriage counseling. Kobe did seem like a devoted husband, and Vanessa decided not to go through with filing at that time."
Vanessa and Kobe Bryant's reconciliation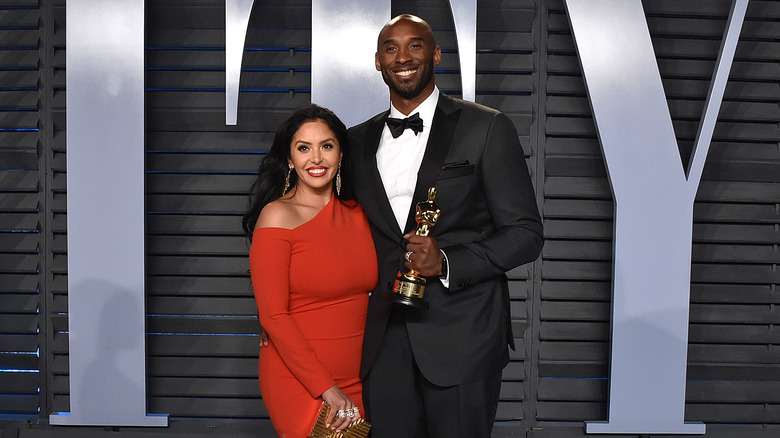 John Shearer/Getty Images
In a surprising turn of events, come 2013, Vanessa and Kobe Bryant announced that they were calling off their divorce. They announced on their respective social media their decision, saying that they will continue growing their family together.
"We are pleased to announce that we have reconciled. Our divorce action will be dismissed. We are looking forward to our future together," Vanessa wrote in a since-deleted Instagram post, per E! News. On Facebook, Kobe thanked everyone who has supported them so far. "I am happy to say that Vanessa and I are moving on with our lives together as a family. When the show ends and the music stops, the journey is made beautiful by having that someone to share it with," he said. "Thank you all for your support and prayers! Much luv, Mamba out."
Until Kobe and their daughter Gianna's death in 2020, the two seemed to foster a healthy marriage. On what should have been his 42nd birthday, Vanessa wrote a lengthy message saying how blessed she was for having been loved by the basketball star. "I'm so thankful I have pieces of heaven here on earth to wake up for – thanks to YOU," she mused on Instagram. "Thank you for loving me enough to last several lifetimes. In every lifetime I would choose YOU. Thank you for showing me what real love is. Thank YOU for everything."