The Truth About Sharon Osbourne's Natural Hair Color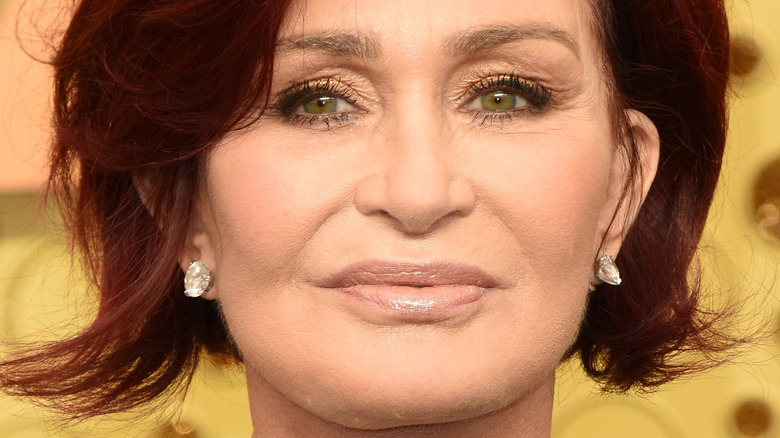 Kathy Hutchins/Shutterstock
From hair transformations to face lifts, Hollywood's elite are keeping us on our toes when it comes to their upkeep, and Sharon Osbourne is no exception to the list. The Hollywood personality has taken over our screens in a few fan-favorites shows such as "Americas Got Talent," "The X-Factor (UK)," "The Osbournes," and most recently, her seat on "The Talk."
The outspoken reality TV star has never shied from being vocal and sharing opinions, and when it comes to her signature 'do, that has remained constant. The former TV show host is widely known for her fiery red locks and pixie cut, which has stayed true for the bulk of her on-air time. Believe it or not, the stylish British personality didn't always have the same kind of strands she has today.
In fact, after almost two decades, Osbourne made quite the surprising hair transformation that no one saw coming with a little help from a particular renowned colorist, per Page Six. Here are the facts behind the true shade of her hair!
Sharon Osbourne went au naturel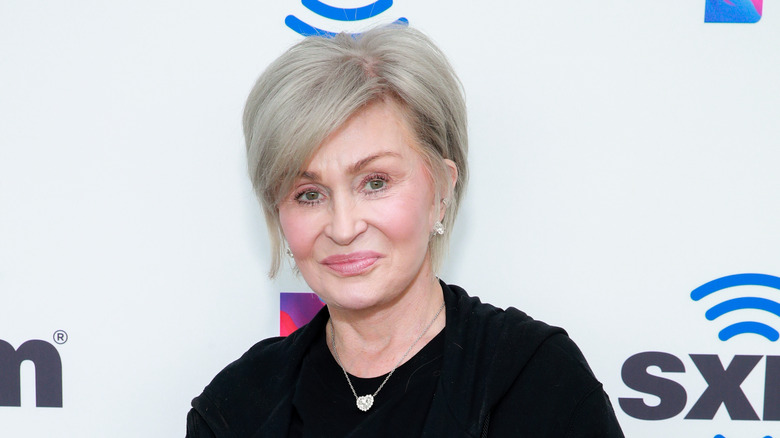 Rich Fury/Getty Images
Sharon Osbourne took the plunge and said goodbye to the dyes and went au naturel (momentarily). In May 2020, the star admitted that she first saw a gray hair when she was in her twenties, according to People. The British personality shared that she was fed up with the upkeep of her deep red locks. "I was just so fed up of going and having it dyed and having it dyed, and I just was like, I can't do this anymore," Osbourne wrote on Instagram in February 2020.
Shortly into the massive hair transformation, which took eight hours to complete with celebrity colorist, Jack Martin, the transformation was made. "Sharon has 100% white hair and she was coloring her hair once a week dark vibrant red for the past 18 years," Martin explained on social media in February 2020. ".Sharon was very tired of coloring her hair once a week and she was obligated to since she is on TV almost every day hosting her popular tv show @thetalkcbs. I didn't promise Sharon anything but I told her I will try my best." 
"I can call you silver fox now!" her former co-star Sheryl Underwood said as a transformed Osbourne took a seat at "The Talk" table. When asked about her husband, Ozzy Osbourne's reaction, "He says, the Devil Wears Prada!" she joked. Change is good, however, this is one change that Sharon Osbourne couldn't get behind for long.
Which color does Sharon Osbourne prefer?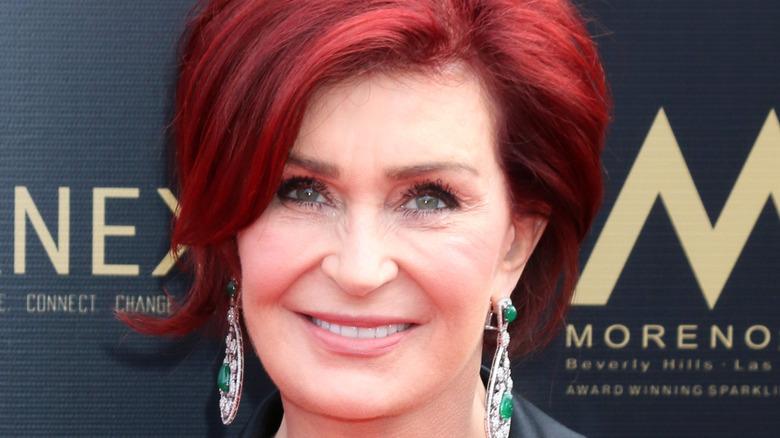 Kathy Hutchins/Shutterstock
Although Sharon Osbourne admitted the upkeep of her signature red locks was a time commitment, she couldn't stay away for long. After all, the star has rocked this hue for quite some time.
Right after her 68th birthday, the TV personality took the stage with her red locks! In the short clip shared on Instagram in October 2020, she also hinted that the silver fox look made her feel and look older. "I don't know, I caught a glimpse of myself in the mirror and I'm like, 'Nah, you look like Grandma Clampett,'" she joked on the episode of "The Talk," referencing Irene Ryan's character from "The Beverly Hillbillies." "Nah, I'm changing it back and that's what I did." After seeing the change, her fans took to the comments to offer their support and approval for her rockin' back to red. "So happy to see you went back to red. It really suits you and is such a flattering color on you," one fan gushed. 
Her now iconic color was initially a happy accident, she says. "I have naturally auburn-colored hair, and it just got redder and redder as the years went by," she shared with People in May 2020. She went on to say that in order to maintain the vibrant shade, she has to have it colored every week. Although the signature hue was a nuisance, it appears some things are worth the trouble.