What Really Happened Between Chris Pine And Zoe Kravitz?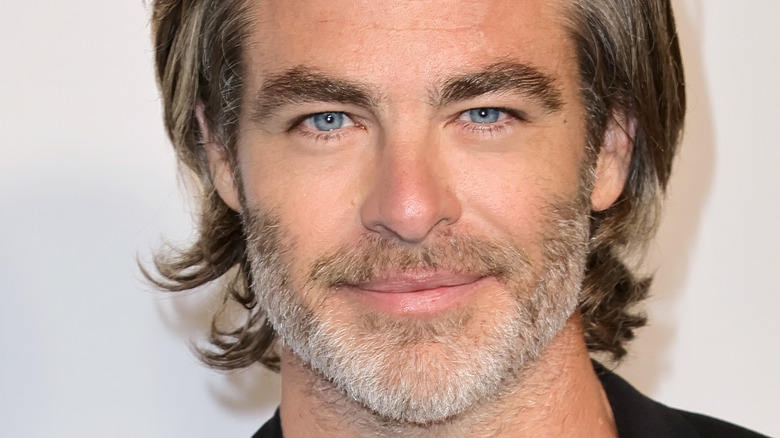 Kevin Winter/Getty Images
Actors Chris Pine and Zoë Kravitz have sparked romance rumors time and time again. They were first spotted together at the Met Gala in 2010, per Grazia, and three years later, they attended Fashion Week in London together. Pine, who has been linked to reality television star Audrina Patridge and actor Olivia Munn, per PopSugar, prefers to keep his romantic life private.
"Hollywood is like living in a weird bubble," the "Wonder Woman" actor told The Hollywood Reporter in 2014. "A bunch of people take care of you and get you stuff, and you're the center of that little microcosmic world. You start believing that it is real and ... you deserve it." Pine mentioned that his relationship with Patridge, in addition to "Star Trek" becoming a huge success, was overwhelming when it came to the paparazzi. He added that romance is "something I don't really want to talk about."
Kravitz and Pine seem to be very close friends, as the actors never confirmed their relationship publicly, per Us Weekly. But the romance rumors were still there.
Chris Pine and Zoë Kravitz are just 'good friends'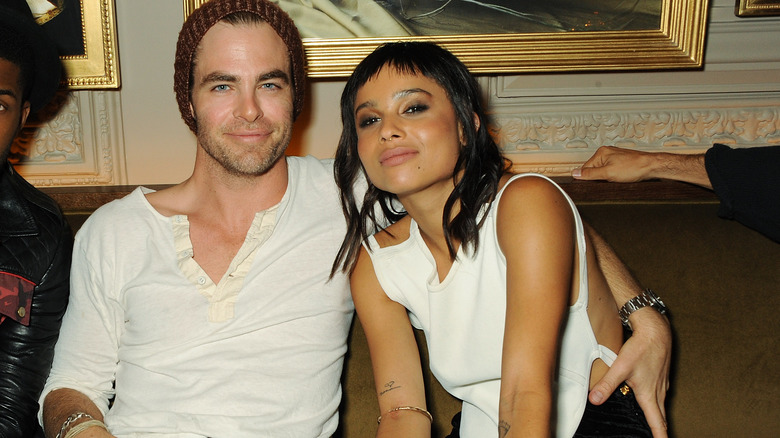 David M. Benett/Getty Images
Dating rumors started to swirl around Chris Pine and Zoë Kravitz each time they hung out, as they seem to be really comfortable around each other. HollywoodLife reported that the two actors got cozy at a Coldplay concert in September 2014, and mentioned that they could've potentially been hooking up.
After attending a pre-Oscars party in February 2015, sparking dating rumors again, a source close to the two confirmed that they are just friends. "Zoë and Chris have known each other for a few years," the source told E! News. "They get along great and are good friends."
Instead, Kravitz got involved with the man who would eventually become her husband. As she told Vogue, a friend introduced her to Karl Glusman. The "Big Little Lies" actor had no intention of being in a serious relationship at the time, but that quickly changed and the two got engaged in 2019. Kravitz told Rolling Stone, "I can be my weirdest self around him. It's so relaxing to be around someone where you can be a hundred percent how you feel." Pine attended the wedding, per Entertainment Tonight, but the marriage didn't survive.
Chris Pine and Zoë Kravitz remain good friends amid relationship drama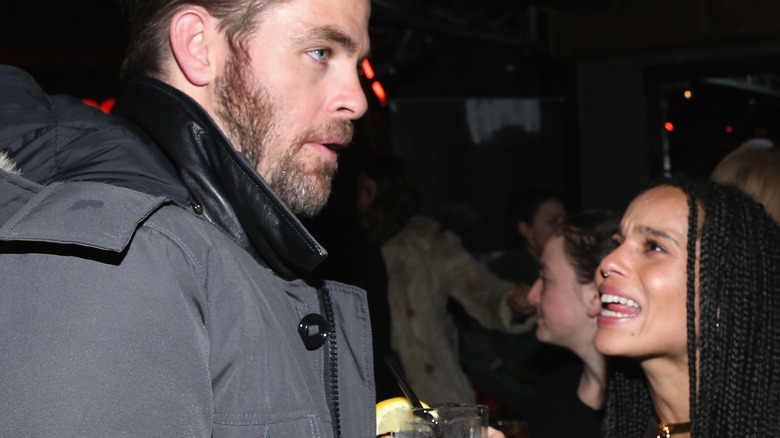 Jonathan Leibson/Getty Images
Zoë Kravitz's marriage to Karl Glusman didn't last forever. The two officially divorced in August 2021, per Entertainment Tonight. There was no bad blood between the two actors, though, and Kravitz wanted to work on herself, which eventually led to the split.
"Karl's an incredible human being," the daughter of singer Lenny Kravtiz told Elle in February. "It really is less about him and more about me learning how to ask myself questions about who I am and still learning who I am, and that being okay. That's the journey I'm on right now."
The "High Fidelity" actor then moved on with Channing Tatum, per Us Weekly. Around that time, however, the Daily Mail reported that she went out to dinner with Chris Pine, but it was just a casual outing and the two kept things friendly. The "Six Feet Under" actor, on the other hand, started a relationship with British actor Annabelle Wallis in 2018, but the two split in March after nearly four years of dating, per People. While Kravitz and Pine may have never dated, we hope that the two remain friends for life.