The Truth About Robin Roberts' Partner Amber Laign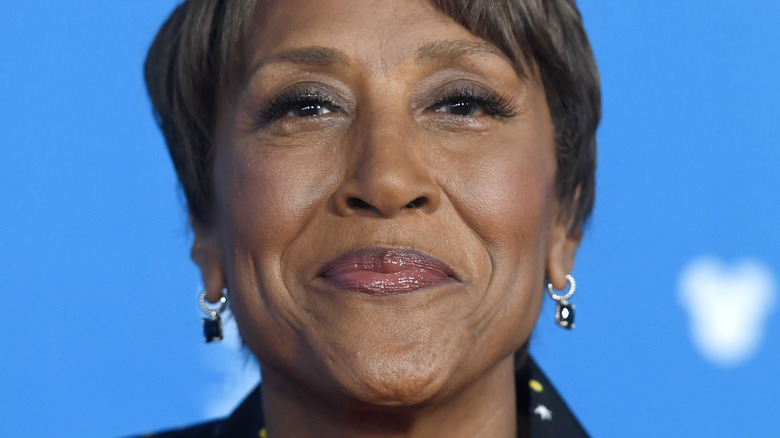 Frazer Harrison/Getty Images
Robin Roberts has established herself as one of the most prominent news anchors on morning television since first appearing on ABC's "Good Morning America" in 1995. The tough-as-nails broadcaster has co-anchored the popular morning show since 2005, the same year she met her partner, Amber Laign. While Roberts has shared her most personal health struggles with millions of viewers, she has remained relatively private about her sexuality. The "GMA" host took to Facebook in 2013 to quietly confirm what friends and co-workers have long known — she's a lesbian.
"I am grateful for my entire family, my longtime girlfriend, Amber, and friends as we prepare to celebrate a glorious new year together," Robins wrote, thanking those who supported her during her 2012 health scare and publicly acknowledging her sexual orientation for the first time. Roberts and Laign celebrated 17 years together on July 27, and Roberts recognized the occasion by penning a touching tribute to her partner on Instagram, where she wrote: "17 years by each other's side through our many triumphs and trials." But what do we know about Laign? 
Amber Laign likes to stay out of the public eye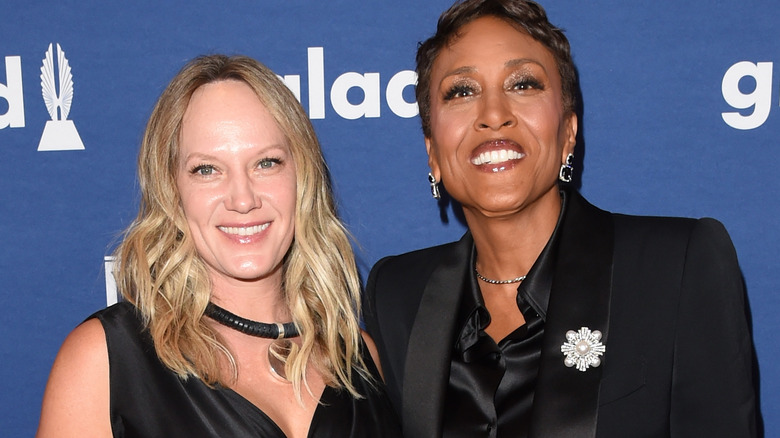 Jason Merritt/Getty Images
Robin Roberts may have made her relationship with Amber Laign public in 2013, but the news anchor appeared in People's 2022 Pride issue to clarify that everyone close to her already knew. "Well, everybody knows I am gay. My family knows I am gay. My colleagues, bosses," she told the magazine.
After Roberts came out publicly, she spoke candidly during a 2014 appearance on "The Ellen DeGeneres Show" about her partner's reluctance to be in the public eye. "You talk about her a lot in the book, and yet she was living like a quiet kind of closed life," Ellen Degeneres said (via E! News). "Well because she doesn't really like the spotlight. She's here right now, I can't even get her to come out," Roberts explained. The host said she publicly included her longtime girlfriend, who's a licensed massage therapist, in a Facebook post thanking her friends and family for their support while she recovered from myelodysplastic syndrome because "she's been right there beside me every step of the way."
Robin Roberts and Amber Laign both suffered a devastating diagnosis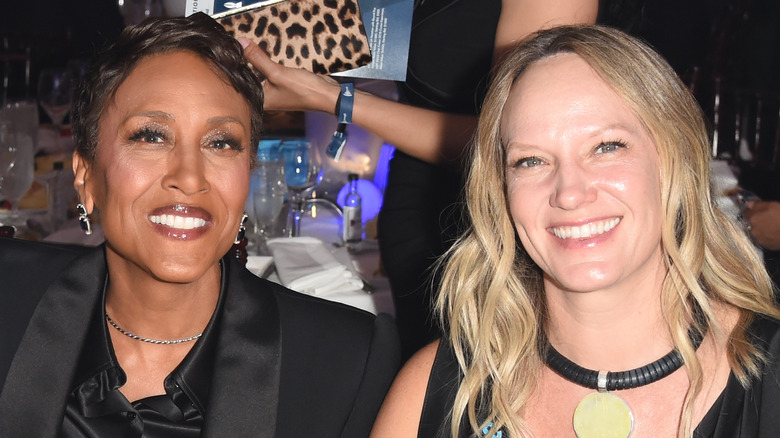 J. Merritt/Getty Images
Robin Roberts is no stranger to tragedy. By the time she received her myelodysplastic syndrome diagnosis in 2012, she had already faced (and beat) breast cancer in 2005. Unfortunately, years later, Amber Laign would fight the same disease. "My sweet Amber wanted me to tell you something that she's been facing," Roberts said in a video shared on Twitter. "At the end of last year, Amber was diagnosed with breast cancer. She had surgery last month and this morning will begin chemotherapy."
The media personality went on to say that she would be taking a break from "Good Morning America" to support Laign through that difficult period, as she had done for her years earlier. "She and I have been together almost 17 years and have helped each other through our challenges like my journey with cancer. It's my turn now to be there for her like she was for me. And that means I'll be way from 'GMA' from time to time like this morning as she starts chemo."
In July, Laign completed her radiation treatment and Roberts marked the milestone on Instagram. She wrote, "Sweet Amber completing radiation, a very important phase of her treatment! We both thank you for all your well wishes and prayers. Proud of her and all fellow Thrivers for your grit and grace during a challenging time."