How Cardi B Really Got In Trouble With Martin Luther King Jr.'s Family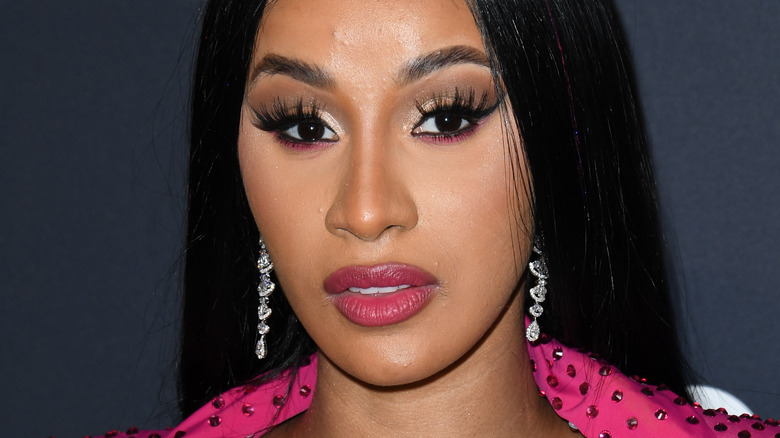 Jon Kopaloff/Getty Images
Cardi B's triumphant rise to fame can partially be credited to her effervescent and outspoken attitude. The "Bodak Yellow" rapper previously spoke about her success and what really catapulted her to success. "It was my personality that got me where I'm at," she told VIBE in 2016. "So, I can't tell anybody to do this or that and be on Instagram. But I will tell you that you can use your personality and be bubbly and be yourself in any field that you're in. That alone will take you far, for real."
The Bronx native has since gone on to become one of the most successful female MCs of all time. In 2020, her album "Invasion of Privacy" became "the longest-charting debut album by a female rapper in Billboard 200 history," according to Chart Data.
However, Cardi B once found herself in hot water for a move she made outside of music. And while the rapper is no stranger to public controversy, the trouble she got into with the family of Martin Luther King Jr. was more serious than some might think.
Cardi B played Coretta Scott King in a comedy sketch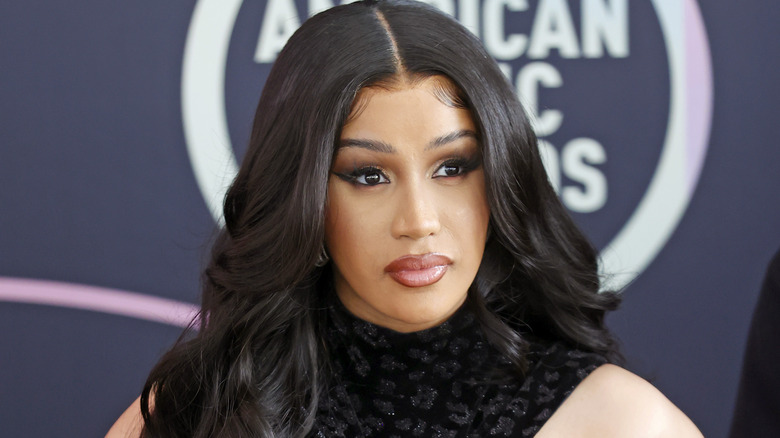 Frazer Harrison/Getty Images for MRC
Cardi B once decided to expand her talents by venturing into the world of comedy. In 2018, she made a guest appearance on "Off the Rip" with comedian Rip Michaels, where she played Coretta Scott King in a sketch titled "The Real Housewives of the Civil Rights Movement." The bit saw Cardi B's character in alongside Rosa Parks, Jacqueline Lavina Brown, and Betty Shabazz.
"I think I should be the leader of this group. You know, my husband has marched in every state and has fought so we can use the same toilet as everyone," Cardi B's character said. To which Shabazz replies, "Well, your husband is a hoe." Cardi B, speaking in a confessional, responded, "All these hussies wanna sleep with my husband, but it's all right, 'cause I know he marches home to me."
The sketch, seemingly made in jest, immediately drew backlash from members of Martin Luther King Jr.'s family. His daughter, Dr. Bernice King, called the portrayal and references to Dr. King's alleged infidelities "repulsive" (via TMZ). Martin Luther King III also slammed the rapper, calling the sketch "a distraction and beyond offensive."
Cardi B apologized for her portrayal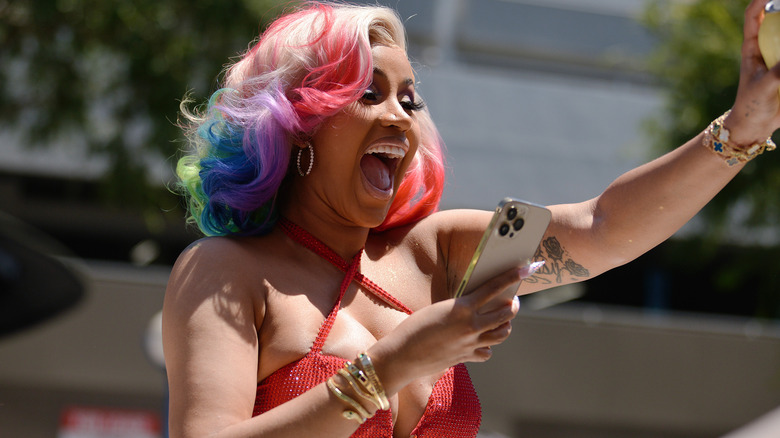 Chelsea Guglielmino/Getty Images
Immediately following the backlash for her portrayal of Coretta Scott King, Cardi B made peace with the family of the civil rights leader. "Thank you, @iamcardib, for reaching out to me and apologizing for the skit that aired on @TMZ," Bernice King tweeted. "I look forward to talking with you soon."
Despite the rapper's reconciliation with Dr. King's children, his niece later told TMZ that her uncle might have enjoyed the comedy sketch. "Martin Luther King and my daddy would've maybe laughed at it a little more," Alveda King said. "The ladies would be like my mother ... When we say certain things to her, she doesn't get it." Alveda also explained that the real "disgrace" would be if the younger generation believed Coretta and her fellow cohorts portrayed — including Betty Shabazz, Jacqueline Lavinia Brown, and Rosa Parks — actually acted as such in real life.
And while it's unknown whether Cardi B and the family of Dr. King have continued their relationship, the rapper has since steered clear of comedy spoofs involving political figures.