The Truth About Danica Patrick's Divorce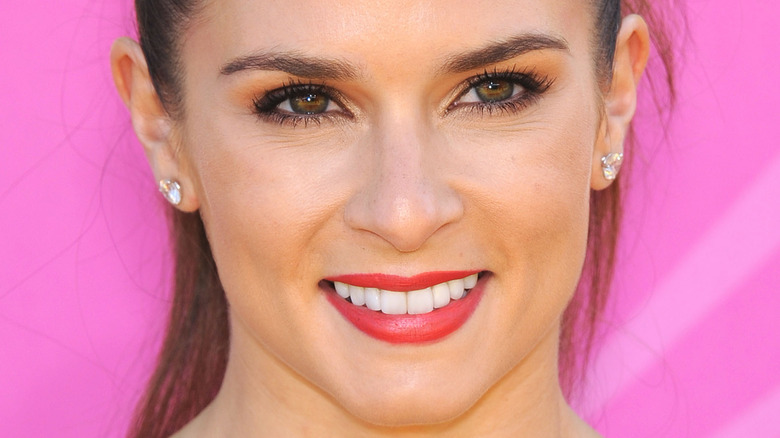 DFree/Shutterstock
Danica Patrick has attracted public attention both on and off the race tracks. The former racing driver made history in 2008 when she became the first — and so far, the only — woman to ever win an IndyCar race when she finished ahead of Hélio Castroneves in Japan, USA Today reported. But Patrick has also successfully built a personal brand that threw her across the fine line that separates athletes from celebrities.
That became clear in late 2012, when rumors that she was seeing fellow NASCAR racer Ricky Stenhouse Jr. dominated journalists' questions during interviews. "I know there's been a bit of a runaround this week at the media days and poor Ricky got grilled," Patrick told the Associated Press the following January (via Bleacher Report), when she first confirmed the news. Her relationships continued to generated interest, seen again when Patrick was first linked to NFL star Aaron Rodgers in early 2018.
In mid-January, Patrick ended the speculation. "Yes, Aaron and I are dating," she told the Associated Press. Patrick called it quits with Stenhouse just two months prior, while Rodgers split from actor Olivia Munn the previous April. Patrick and Rodgers dated for two and a half years before breaking up in mid-2020, CBS reported. Patrick moved on with businessman Carter Comstock in 2021, but the two ended their courtship in March, per People. While Patrick is best known for these later relationships, she was actually married when she became a star. 
Danica Patrick was married to her physical therapist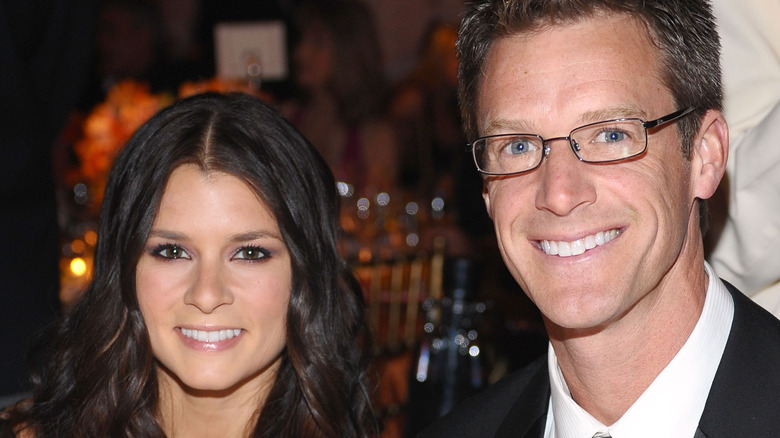 Stefanie Keenan/Getty Images
Danica Patrick met physical therapist Paul Hospenthal in 2002 after sustaining a hip injury from a particularly intense yoga session, she told Sports Illustrated in 2006. Their relationship didn't cross into the romantic realm until the following year — and Patrick was the one who took the initiative. "I asked him if he wanted to go out for dinner, and he said yes," she said. The then-23-year-old married Hospenthal, who is 17 years her senior, in November 2005, the St. Louis Post-Dispatch reported.
But after seven years, Patrick and Hospenthal ended their marriage. "This isn't easy for either of us, but mutually it has come to this," she announced in November 2012 (via People). However, Patrick assured that her ex-husband continued to play a role in her life. Patrick filed divorce papers in January 2013. "My marriage is irretrievably broken and there is no reasonable prospect of reconciliation," she wrote, per USA Today. She and Hospenthal had a prenuptial agreement and no children. The divorce was finalized in April, according to USA Today.
Just days after she sought the dissolution of her marriage, Patrick confirmed she was in a relationship with fellow driver Ricky Stenhouse Jr., even though rumors had been swirling around for some time, Bleacher Report noted. "I think I am just finally excited to tell someone about this," she said.
Paul Hospenthal taught Danica Patrick to be financially responsible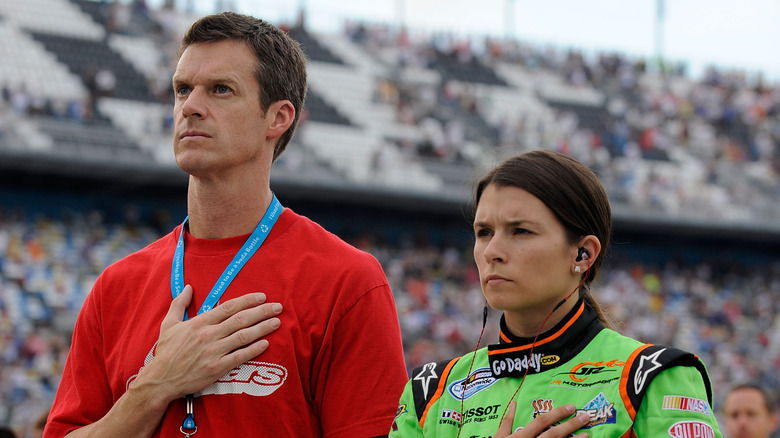 Jared C. Tilton/Getty Images
Danica Patrick credits Paul Hospenthal with teaching her how to effectively handle her finances. Patrick and her former husband became involved when she was in the early stages of her racing career. The Rahal Letterman Racing team announced it was adding Patrick to its IndyCar roster in December 2004, Autosport magazine reported — about a year before she and Hospenthal tied the knot. From there, her professional career skyrocketed, with Patrick developing an important personal brand that quickly proved lucrative, Bleacher Report noted.
At the peak of her career, only about half of Patrick's yearly earning came from her salary and titles, with the other half deriving from endorsement deals, according to Celebrity Net Worth. Patrick continued to amplify her fortune, estimated at $80 million. In addition to being a talented athlete, Patrick seems pretty business-savvy as well. The latter wasn't inherent to her nature, though.
Patrick learned fiscal responsibility from her then-husband, who helped her manage her brand from the get-go after successfully running a physical therapy business that attracted high-profile clients, she told USA Today in early 2012. "He's smart and has had his own company for a long time. He's just an intelligent guy," she said. Hospenthal also taught Patrick to not indulge in unnecessary luxuries, helping keep her focused on long-term goals. "I learned from him how to take care of things. I want to have money when I retire. You don't do that by spending it all."