Does Hoda Kotb Still Keep In Touch With Matt Lauer?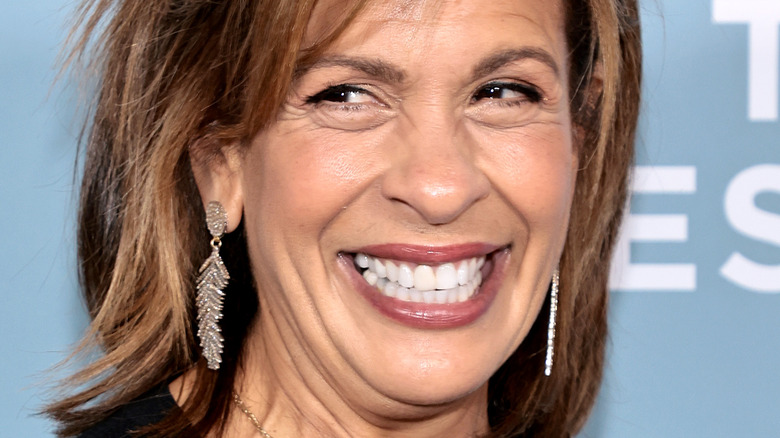 Jamie Mccarthy/Getty Images
Hoda Kotb had some powerful words to say about former colleague Matt Lauer when allegations of sexual misconduct were made against him. 
In 2017, Lauer was given the boot from "Today" after serving as its anchor for two decades. NBC terminated his contract after they received complaints about him exhibiting "inappropriate sexual behavior" in the workplace, per USA Today. On the show, Kotb expressed shock and disappointment over what had come to light. "I've known Matt for 15 years and I've loved him as a friend and as a colleague, and again just like you were saying Savannah, it's hard to reconcile what we are hearing with the man who we know," she shared (via Time). "We were both woken up with the news pre-dawn, and we're trying to process it and make sense of it and it'll take some time for that."
Kotb went on to join Savannah Guthrie, and together, they made history as the morning program's first all-female anchor team. "I'm pinching myself," she said on air, per NPR. "I think that we should send some medics to Alexandria, Va., where my mom has likely fainted." It's been years since Kotb took the helm, but many are wondering where her relationship with Lauer stands today.
Hoda Kotb reportedly cut ties with Matt Lauer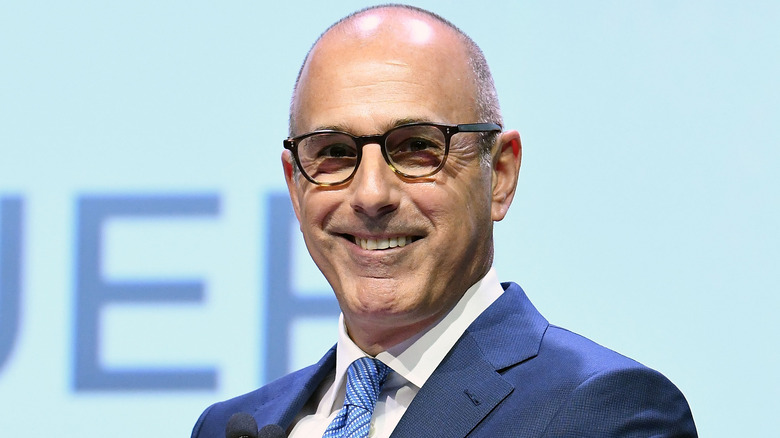 Slaven Vlasic/Getty Images
Hoda Kotb and Matt Lauer had been colleagues for many years, so it's natural to form a bond beyond the cameras. A source told Us Weekly that they were once "very, very close" and even continued their friendship after the disgraced anchor was fired from "Today."
However, Kotb decided to cut all ties with Lauer, leaving the latter "stunned." It's likely because "Today" employees were reportedly asked by management to refrain from contacting the former anchor when new sexual allegations against him surfaced. In 2019, journalist Ronan Farrow revealed in his book, "Catch and Kill," that Lauer raped former NBC employee Brooke Nevils in 2014, when they were covering the Winter Olympics in Sochi, Russia.
Kotb, along with Savannah Guthrie, expressed their support for Nevils hours after the news broke. "You feel like you've known someone for 12 years... And then all of a sudden, a door opens up and it's a part of them you didn't know," Kotb said (via Variety). "We don't know all the facts in all of this, but they're not allegations of an affair; they're allegations of a crime. I think that's shocking to all of us here who've sat with Matt for many, many years."
Inside Hoda Kotb and Matt Lauer's relationship today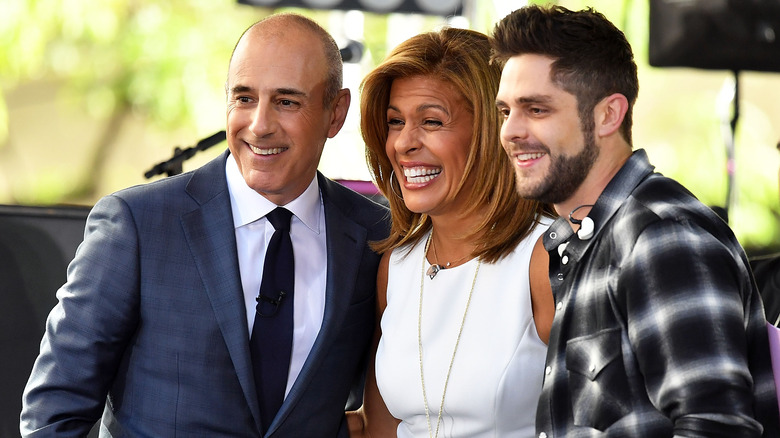 Slaven Vlasic/Getty Images
Hoda Kotb hasn't spoken publicly about Matt Lauer since, but a tabloid reported that the two may be "friendly" again after she called off her engagement with fiance Joel Schiffman.
In January, Kotb revealed she and Schiffman parted ways and have decided to be friends instead. "Joel and I have had a lot of prayerful and really meaningful conversations over the holidays, and we decided that we're better as friends and parents than we are as an engaged couple," Hoda said on "Today." 
Kotb had apparently been in shambles after the split, so Lauer reached out to console his old friend. "Hoda is still friendly with Matt and she has been the most sympathetic of his former colleagues," an insider told the National Enquirer. "To be fair to Matt, he does care about Hoda." Nothing has been confirmed, of course, and only time will tell if the two have indeed rekindled their friendship.