What Happened To Phoenix After RuPaul's Drag Race?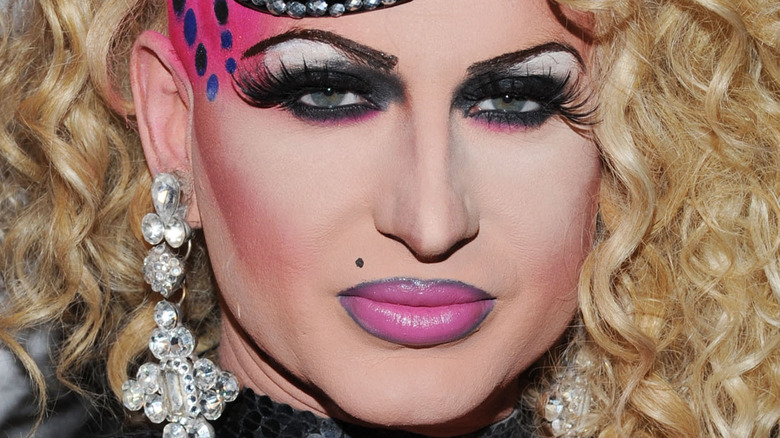 Amanda Edwards/Getty Images
Phoenix is the epitome of a go-getter, and she doesn't need a grand prize or the validation of the "RuPaul's Drag Race" judges to prove it. This drag queen hailing from Atlanta, Georgia was ousted after lip-syncing to Lady Gaga's hit song "Bad Romance" against contestant Delta Work. Though Phoenix strutted the stage in style, showing off her fierce stage presence and glamorous headpiece, not everyone was impressed with her performance. "I see Phoenix, you know, copying a few of Gaga's moves and I think that's just for entertainment, honestly. Don't copy anyone else," fellow cast member India Ferrah said in a "RuPaul's Drag Race" confessional clip. Though Phoenix had an early elimination from Season 3 of the show, the queen has continued to shine in the spotlight. In 2012, just a few years after her "Drag Race" appearance, Phoenix made a cameo in the role of an unnamed drag queen in the CW's series "Teen Wolf," per IMDb.
Phoenix's TV moment wasn't the end of her performance career. Just recently, she posted an Atlanta drag show on Instagram featuring the queen herself. She flaunted her talents alongside other drag queens in a thrilling night to surely be remembered. But Phoenix isn't simply a performer. The well-rounded diva has amassed attention for her other roles. Hint: she's kept her feet firmly planted in the drag world. Let's take a look at what Phoenix has been up to since her elimination from "RuPaul's Drag Race."
Phoenix runs her own entertainment business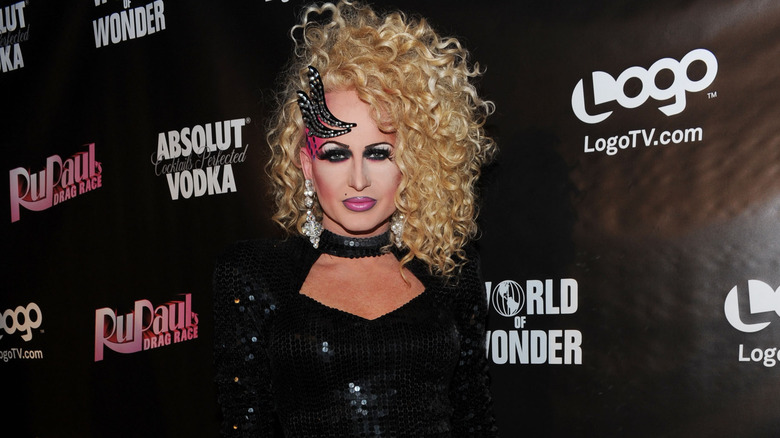 Amanda Edwards/Getty Images
In a 2021 interview with Shoutout Atlanta, Phoenix gave fans the lowdown on her current projects. She is the founder of Phoenix Entertainment, a production company that produces a variety of events in Atlanta and around the United States. The queen manages and books drag performers, DJs, dancers, and bartenders. She said, "I started 'Phoenix Entertainment' because drag has become extremely mainstream and I was constantly being contacted for random events in need of performers, so it was the natural next step."
Phoenix is also the entertainment director of Atlanta's LGBTQ venue, Future. The queen started the "Fantasy Girls" cabaret show, which she's been producing for over 10 years. She frequently promotes events she hosts and performs in on Instagram. And according to her Instagram, she has even brought in stars from "RuPaul's Drag Race," including Alyssa Hunter from Season 14.
Atlanta is a bustling spot for drag shows, so the city seems like an ideal location for Phoenix's entertainment business. In fact, RuPaul herself got her grounding in the '70s Atlanta drag scene. "It is like the mecca of drag," Phoenix said in a video for 11Alive News. To her pleasant surprise, the drag world unraveled in ways the drag show veteran didn't expect. She continued, "As someone who started doing drag way before 'Drag Race' was even thought about, you know, I never dreamed that drag would be what it is now."
Phoenix revealed the difficulties of the drag show business
Though Phoenix has had a blast producing and performing in drag shows, the profession comes with challenges, which she revealed in a 2019 interview with The Georgia Voice. She said, "It's a hustle, it's not just showing up and getting paid a lot for one gig. You're doing five, six, seven, eight gigs a week. That may sound simple but everything is supposed to be different. That's a lot." Another hardship? Dating. She explained, "I was talking to a guy who works a 9-5 Monday through Friday. My work week kicks in when his work week is ending. It's hard to have a normal life." And Phoenix has been committed to the hustle for quite some time. She continued, "After 18 years, I'm tired! It's exhausting. It's creatively exhausting and physically exhausting."
This July, Phoenix elaborated on the difficulties and rewards of producing drag shows in an Instagram post. She captioned some glammed up group photos, "These big drag events take so much work, back and forth, time...and money lol, but nights like tonight make all the work worth it." Yup, it sounds like the entertainment director is in it for the long run. She wrote, "Years ago I was the first to start bringing drag race girls to the city and have continued to bring the best to Atlanta for over a decade. Just wait until you see who I've got planned next."