Young Jo From Twister Grew Up To Be Gorgeous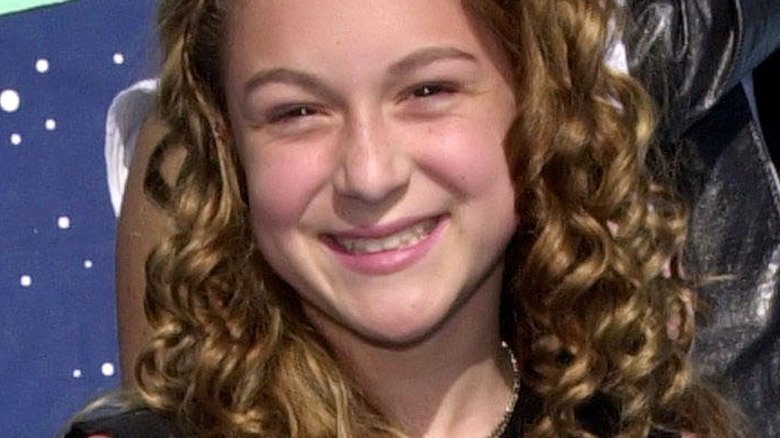 Chris Weeks/Getty Images
Alexa PenaVega credits her mom with helping her break into Hollywood at only 4 years old. "My mom was a single mom for a long time and she raised three kids and took me to every audition with my sisters," PenaVega explained to People. "It was the four of us and we would travel everywhere." 
The plan worked and PenaVega began to land roles in the early '90s. In one of her earliest roles, PenaVega played the daughter of Ed O'Neil's character in the 1994 film "Little Giants," E! News recapped. This became a theme for PenaVega who became a go-to actor to portray the young daughter role, like when she was on the sitcom "Life's Work" with Lisa Ann Walter and Alec Baldwin's kid in the 1996 film "Ghosts of Mississippi." That same year, PenaVega appeared in perhaps the most thrilling movie ever about the weather, "Twister." That's PenaVega in the opening scene as the young version of Dr. Jo Harding, played by Helen Hunt in the film.
Even with her bright future, PenaVega always had huge aspirations beyond Hollywood. "I want to be a president. I think it's mostly men but I wanted to know if I could be the first girl president," PenaVega told Access Hollywood when she was 8 years old. While she didn't grow up to be president, Young Jo from "Twister" grew up to be gorgeous and successful in other ways.
Alexa PenaVega grew up in front of fans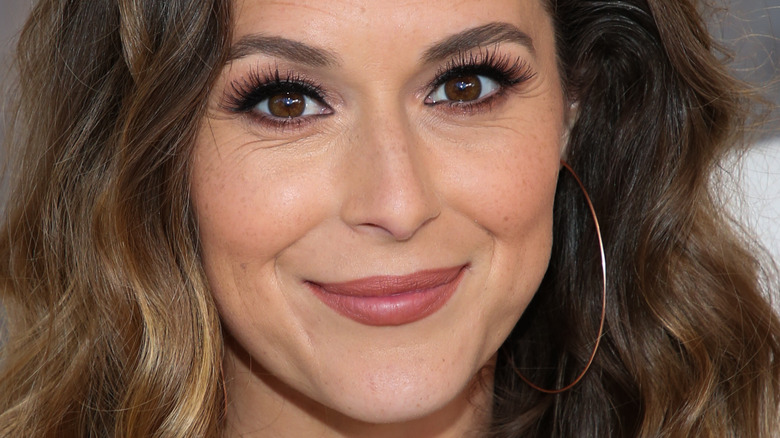 Paul Archuleta/Getty Images
Following the success of "Twister," Alexa PenaVega went from "minor" roles to a leading woman in the family friendly film "Spy Kids." She reprised the role in three sequels and even recorded songs like "Game Over" for the "Spy Kids 3: Game Over" movie soundtrack, via Genius. All the films were formative for the young actor, especially the second film in the four film series. "I had my first kiss on that set, off-screen. It was really exciting," she told Insider. "For a young kid, these were pivotal moments in my life," PenaVega added. 
She continued acting but also quickly became an adult. For example, she played the character Killjoy in the movie "Machete Kills" where she ran around in a very revealing outfit. When asked what it felt like to embrace a sexier persona on screen, PenaVega explained she and director Robert Rodriguez, who also directed the "Spy Kids" franchise, planned the right way to not alienate an audience used to her childhood roles. The actor admitted "it was a sexy movie but we weren't taking ourselves too seriously so for me, that was a good stepping stone" into more serious roles, she told Desde Hollywood. Specifically, her role as Gilda in "Sin City: A Dame to Kill For," which had a tantalizing movie poster featuring PenaVega, via IMDb. Sadly, outside of film work, PenaVega admitted to having an eating disorder that dropped her below 90 pounds, Us Weekly recapped.
The real reason Alexa PenaVega stepped away from Hollywood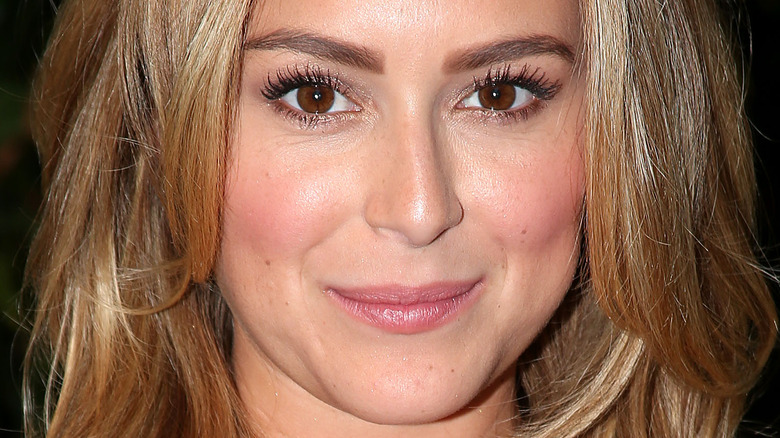 Frederick M. Brown/Getty Images
Alexa PenaVega also found love in Hollywood. She first married Sean Covel, best known as the producer of "Napoleon Dynamite," but PenaVega filed for divorce after less than two years together, People reported. The actor later said, "I'm still very fond of my ex-husband, but if I've learned anything it's that relationships are about compromise," per People. 
She then found love again when PenaVega married another child actor Carlos García from the Nickelodeon series "Big Time Rush," via IMDb. PenaVega and her future husband met outside the entertainment industry. "I showed up to Bible study and I met Carlos," she told Fox News. She remembered thinking "I just wanted to be friends... I didn't want anybody in the entertainment industry," and yet, García turned out to be the perfect fit for PenaVega. Both continued to act and became stars of the Hallmark Channel but after García struggled to find acting jobs, the PenaVegas relocated to Hawaii. "I thought we were just moving for Carlos. But I needed a heart reset. I was the one trapped in the entertainment world and needed to take a step back. My job became my identity," PenaVega explained.
The couple has three children together and often documents their daily lives through YouTube vlogs. Their YouTube channel "La Vida PenaVega" had over 800,000 followers as of 2022. The PenaVegas also wrote a combined memoir talking about entertainment, marriage, and religion, per Us Weekly.