All The Reality Shows Stassi Schroeder Was On Before Vanderpump Rules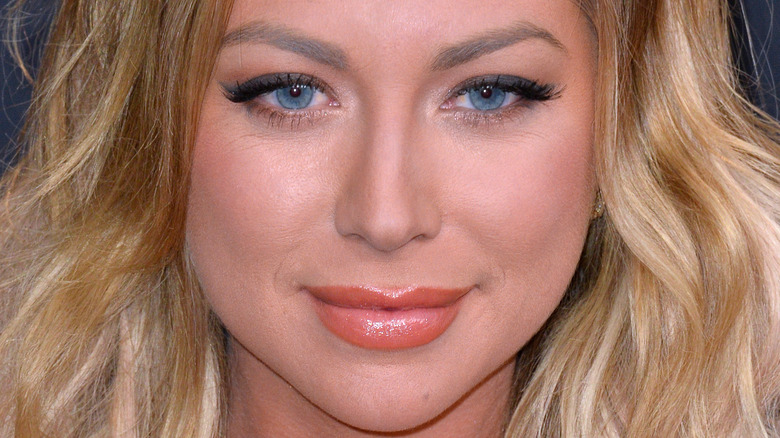 Featureflash Photo Agency/Shutterstock
Stassi Schroeder is the quintessential recipe for entertaining reality television. During her eight-season run on the reality TV show "Vanderpump Rules," the star stunned fans with her outspoken persona, dramatic confrontations, and her fascination with murder and aliens.
In June 2020, her reality TV career came crashing down, and Schroeder was fired from "Vanderpump Rules" after she made false accusations about a cast member to cops. Schroeder's actions were deemed racist and dangerous. Her podcast "Straight Up With Stassi" was also canceled, per Us Weekly. In a 2020 interview on "The Tamron Hall Show" (via Entertainment Tonight), Schroeder talked about her role in the incident, saying, "I felt like it would be better for me to take the time to get a greater understanding of everything and the issues before I opened my mouth."
In the last couple of years, Schroeder has garnered a lot of attention for the end of her reality TV career. But what about the beginning? Long before serving appetizers at SUR and sparking controversy for her offensive comments on "Vanderpump Rules," Schroeder appeared in other reality TV shows.
Stassi Schroeder didn't love her time on 'The Amazing Race'
In 2005, a young Stassi Schroeder appeared on "The Amazing Race" with her father, step-mom, and brother, per Bravo. According to another Bravo article, the Schroeder family started the show with promise but ultimately lost the race.
"Vanderpump Rules" fans may do a double-take, as Schroeder showed off her black hair in an introduction video to the reality TV show. In a 2019 video for Buzzfeed, Schroeder gave the lowdown on her "horrendous" experience. She said, "'The Amazing Race' was the worst 'cause I was 16 and I was half gothic, like I couldn't fully commit. I didn't have my chin implant yet."
In an Entertainment Tonight profile, Schroeder talked about her humble beginnings on-screen. She said, "I didn't have a chance to think about if it was something I wanted to do. It was always just been something that I've done. And then I realized that I was kind of good at it." She also blamed her family for their defeat, saying, "I remember why we lost — because my family didn't listen to me. Because I'm always right! If they just would've listened to me!" Fortunately, Schroeder could still rise to the top, as "The Amazing Race" wouldn't be her final reality TV appearance.
Stassi Schroeder was embarrassed about her 'Queen Bees' appearance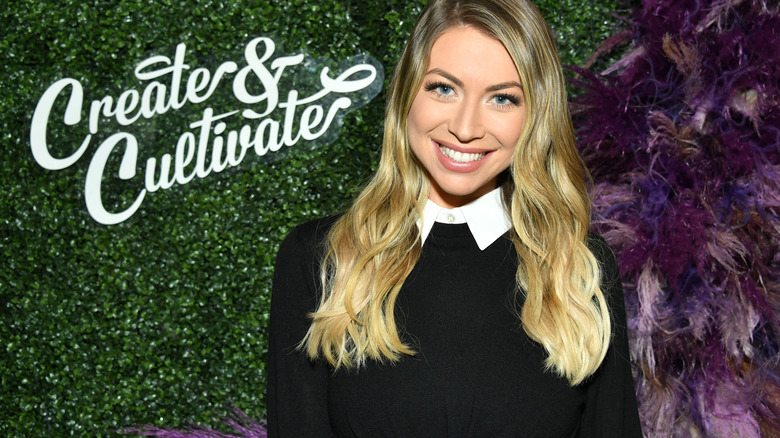 Amy Sussman/Getty Images
In 2008, Stassi Schroeder starred in the Los Angeles-based reality TV show "Queen Bees," hosted by "America's Next Top Model" Cycle 2 winner Yoanna House. Schroeder, along with six other young women, were challenged to ditch their mean-girl statuses, with the most improved girl taking home $25,000, per IMDb. Spoiler alert: Schroeder did not win the grand prize.
In a 2019 video for Entertainment Tonight, Schroeder displayed her embarrassment at her "Queen Bees" appearance. To her increasing discomfort, the outlet showed her a throwback clip. "I've always been told that I come off as being very conceited and aggressive," Schroeder said in the clip. "I have not seen this in 10 years," she told ET. She reflected on the experience, saying, "We're a bunch of teenage girls who just became friends for a good few years because we were traumatized by being recorded 24/7 – literally – filmed 24/7 in a house with these girls." Despite her flustered reaction, Schroeder threw herself some praise. She said, "That was mortifying, but I'm really good at reality television."
Years later, fans have continued to reminisce about Schroeder's "Queen Bees" appearance on Twitter. In 2020, one person tweeted, "Of course I remember Stassi Schroeder from Queen Bees, the reality show about spoiled young women that I used to watch while applying my wart freezing solution in middle school." Talk about a throwback.