Vanderpump Rules: How Stassi Schroeder Lied To Get Her Job At SUR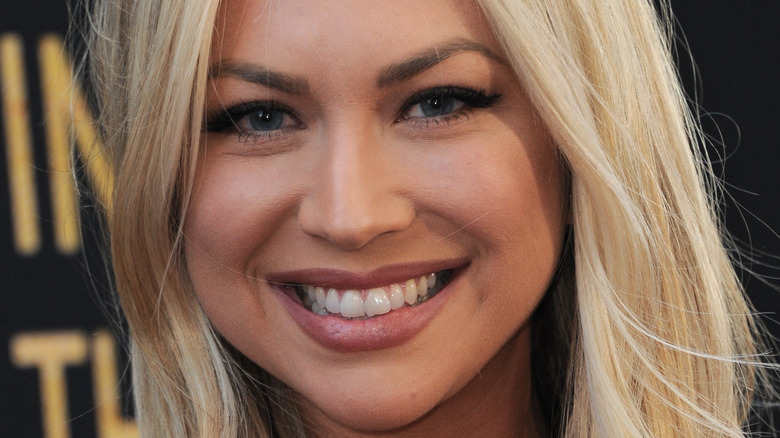 Tinseltown/Shutterstock
While starring on "Vanderpump Rules," a reality TV show focusing on the lives of staff working at Lisa Vanderpump's Hollywood restaurants, former SUR server Stassi Schroeder quickly became known for her blunt personality, drama-filled feuds, and messy relationship with co-star Jax Taylor. In one clip, the couple fought at brunch amongst other castmates, leading Taylor to call his then-girlfriend a devil. "I am the devil and don't you forget it," Schroeder told Taylor.
It wasn't just the stars of "Vanderpump Rules" that had issues with Schroeder. Throughout the years, Schroeder has been the center of major controversies for her offensive remarks. From calling her style "Nazi chic" to making insensitive comments about the #MeToo movement, Schroeder has developed a negative reputation.
The star's words and actions have had drastic effects on her reality TV career and job at SUR. And Schroeder's lie to land her job at SUR is the least of it.
Fans were not shocked that Stassi Schroeder lied on her résumé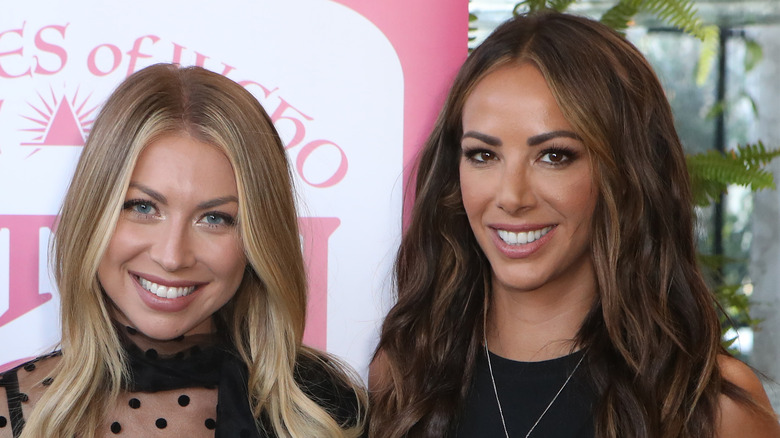 Ari Perilstein/Getty Images
In 2016, "Vanderpump Rules" castmates Stassi Schroeder, Tom Schwartz, and Kristen Doute played a "Never have I ever" game for BuzzFeed, where the stars drank for each deed they'd done. "Never have I ever flirted with someone for a bigger tip," Schwartz read. "Oh come on. We've all done that," Schroeder chimed in and took a sip.
Then, she read, "Never have I ever lied on my résumé. That's how I got the job at SUR," Schroeder remarked shamelessly, without elaborating on what she actually lied about. Since she worked as a server, perhaps she fibbed about past restaurant experience, whether what she'd done or where she'd work previously. However, the specifics are unknown, so maybe she'll share more if she writes yet another memoir?
Still, Schroeder is known for breaking rules, so her confession came as no surprise to fans. On Twitter, one fan wrote, "Stassi is a liar? Shocker..not lol." Another user echoed their sentiment, tweeting, "can't we assume Stassi has lied about a lot more than her resume?" One person brushed her lie off, noting, "It's a waitressing job, not a nurse. Big deal."
Why Stassi Schroeder was fired from Vanderpump Rules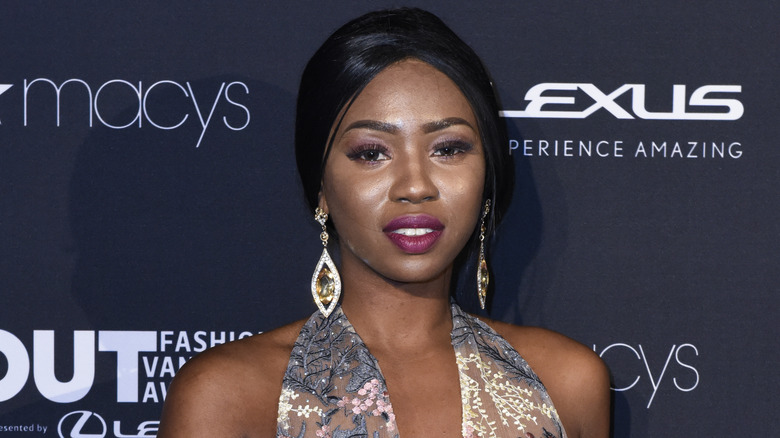 Desiree Stone/Getty Images
Ultimately, Stassi Schroeder's extreme lie got her in hot water, and it wasn't for a résumé fabrication. In June 2020, Schroeder and Kristen Doute were fired from "Vanderpump Rules" for a racially charged incident. "Vanderpump Rules" alum Faith Stowers shared that the two falsely reported her for theft to the cops. Apparently, Schroeder and Doute were fueled to take action after reading about a Black woman taking part in burglaries nearby. "This is like, a true story. I heard this from, actually, Stassi during an interview," Stowers said, per Vanity Fair. She continued, "It was just funny, because they thought it was me because it was a Black woman with a weave." Schroeder shared an apology on Instagram.
In September 2020, Schroeder went on the "Tamron Hall Show" to face how her dangerous mistake could have ruined Stowers' life. She tried to explain herself, claiming it was actually certain text messages regarding the matter that made her believe Stowers committed the crime. Revealing she "spent the last three months working with a teacher," Schroeder said, "I didn't understand that just because something wasn't about race for me, doesn't mean it's not about race for the other person." Now, her mindset has expanded. She explained, "I'm bringing my experience as a white privileged woman to this situation and she's bringing her experience as a Black woman to this situation, and because it's about race for her, it is about race."