How Did Stassi Schroeder And Jax Taylor Meet?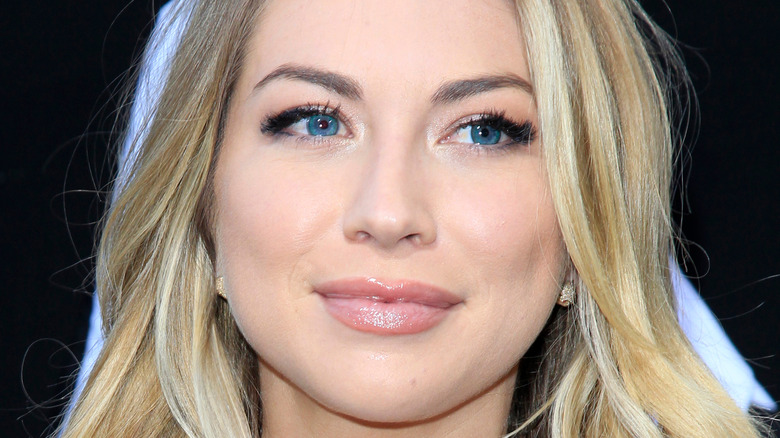 Kathy Hutchins/Shutterstock
The year was 2013 — back when we were all a little bit younger and a little bit more innocent — when the world was first introduced to the speeding rollercoaster that was Stassi Schroeder and Jax Taylor on "Vanderpump Rules." But how were Schroeder and Taylor introduced to each other? It will come as no surprise to anyone who has seen one episode of "Vanderpump Rules" that the answer involves alcohol, Las Vegas, and Kristen Doute. 
Back in Season 1 of "Vanderpump Rules," Katie Maloney, Doute, and Schroeder were all best friends working together at Lisa Vanderpump's SUR restaurant, along with their respective boyfriends, Tom Schwartz, Tom Sandoval, and Taylor, who were also best friends. While Taylor and the Toms tended bar (in Taylor's case, this was mostly just in theory), the ladies were all servers. 
Schroeder and Taylor's relationship was explosive and dramatic right from the start on the show. But here is how it began in real life. 
Stassi Schroeder met Jax Taylor in Vegas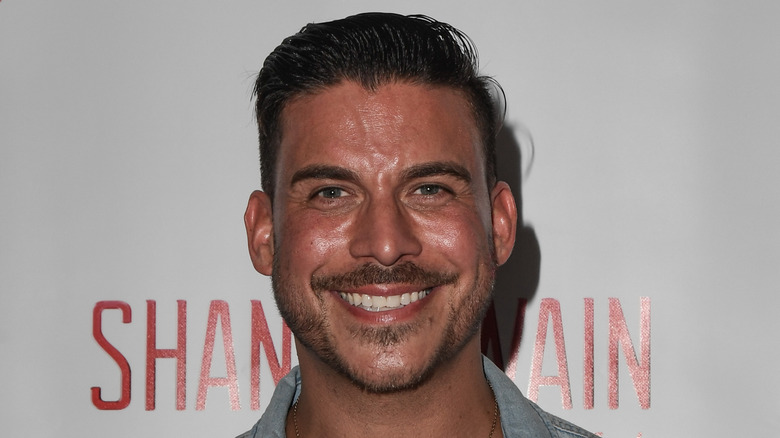 Mindy Small/Getty Images
Back when "Vanderpump Rules" was still new, Stassi Schroeder told BravoTV.com in a Q&A that she met Jax Taylor through Kristen Doute. "She had tried to set us up a while back, but nothing came of it," Schroeder said. Then, the two decided to take a Vegas trip the following year and Taylor was there, along with Doute's boyfriend Tom Sandoval.
Schroeder's story continued, "I had gotten a little too hammered for my own good, and apparently, Kristen and Tom wanted to go play poker; I didn't, so they pawned me off on Jax." Schroeder said she couldn't remember the night at all, but whatever she did, it worked. She recalled, "The next thing I remember is waking up in his hotel room, and he was just so enamored."
As for how Schroeder got Taylor the job at SUR, she told BravoTV in 2013 that she begged Lisa Vanderpump after Taylor's modeling career stalled and the bills started to pile up. However, she told a slightly different story in 2019 on Lala Kent's podcast, "Give Them Lala... With Randall." "He was not even supposed to be on 'Vanderpump Rules,'" Schroeder said (via Page Six). "He was not working at SUR and they cast the rest of us and they were like, 'Who are you dating?' And I was like, 'This guy Jax.'"
Stassi Schroeder met Lala Kent the same night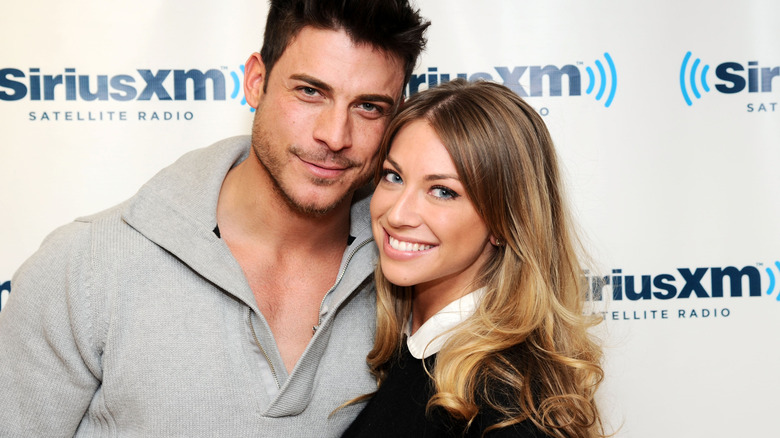 Ilya S. Savenok/Getty Images
Stassi Schroeder shared another fun detail about her first meeting with Jax Taylor on Lala Kent's podcast "Give Them Lala...with Randall" — that fateful night in Vegas was also the first place Schroeder and Kent met. "The day I met you is the day I met Jax," Schroeder said (via Page Six). Kent added, "So Stassi and I met when I was 18 years old for the first time. I was modeling ... at a magic show in Vegas and I met Stassi and I remember exactly what I was wearing and she was like, 'Oh my god.'"
Obviously, a lot has changed since Schroeder and Taylor first met and fell in love. Taylor became a bartender, a reality star, the supposedly "number one guy in this group," and now a husband to Brittany Cartwright and father to Cruz. Schroeder also became a reality star, a podcaster, and a memoirist before eventually settling down with Beau Clark.
Would any of this have happened if Schroeder and Taylor had not hooked up that one time in Las Vegas? Maybe. But we know for sure that "Vanderpump Rules" would not have been the same.