Who Is Adam Sandler's Actor Nephew, Jared Sandler?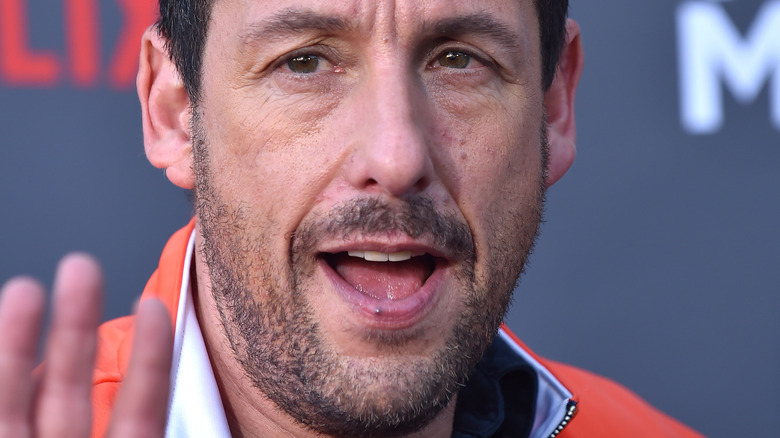 DFree/Shutterstock
Adam Sandler is a comedic genius, making audiences continuously laugh their faces off with his iconic performances. Fans have closely followed his career since his early days starring in films such as "Billy Madison" and "Happy Gilmore." Sandler has also tackled more serious roles in movies like the anxiety-provoking thriller "Uncut Gems," where he played a New York City-based jeweler addicted to gambling.
In 2022, Adam starred as an NBA scout named Stanley Sugerman in the Netflix comedy-drama film "Hustle." Adam's daughter Sunny Sandler came along for the ride, playing the part of an unnamed girl, per IMDb. The acting bug runs in the family for many celebrities, including Ethan Hawke and his daughter Maya Hawke. Adam is another star who seems to enjoy bringing his loved ones into the mix. In addition to his daughter, his wife, Jackie Sandler, has also acted in his films.
And it doesn't stop there. Adam Sandler's nephew Jared is yet another family member who has been included in plenty of the actor's movies. Jared Sandler is making a name for himself in Hollywood and developing his own reputation as a budding comedic actor.
Jared acted in the Adam Sandler-produced film Home Team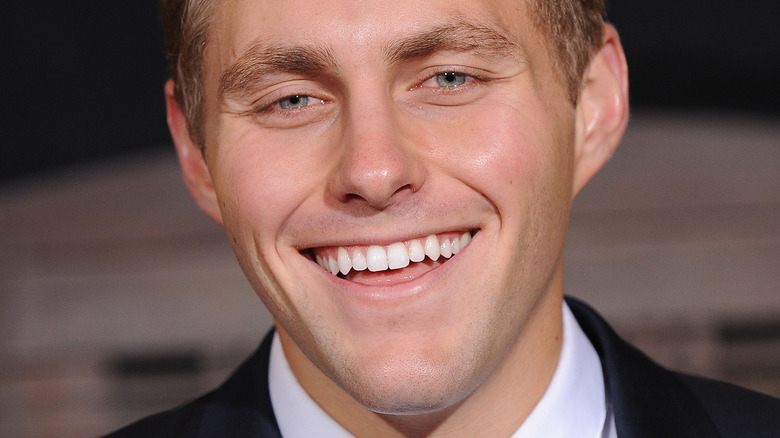 DFree/Shutterstock
In terms of his career, Jared Sandler has followed in the footsteps of his uncle, Adam Sandler. In a 2018 "Kayak Fishing Raw Podcast" interview, Jared introduced himself, saying, "I'm a comedian; I'm an actor. I've been working at that for six or seven years now. Stand-up's a little newer. I live in Los Angeles and I travel a lot, just wherever the work takes me basically." According to his IMDb biography, Jared is a frequent performer at Comic Strip Live, and has even opened shows for Adam.
Jared is no newbie to the big screen, having acted in numerous blockbuster films. In 2022, he played an inept hotel clerk named Eric in the Netflix film, "Home Team," produced by his uncle. And the movie was truly a family affair. Adam's wife, Jackie Sandler, along with his daughter, Sunny Sandler, starred in the movie, per Screen Rant.
This past January, Jared posted a clip on Instagram showing off his comedy chops in a scene with "Home Team" star Kevin James. As Eric clumsily asked James' character (real-life suspended NFL coach Sean Payton) questions about his stay, Payton grew increasingly annoyed. One user commented, "You are your Uncle's Nephew!" with a laughing face emoji.
Jared Sandler has a knack for comedy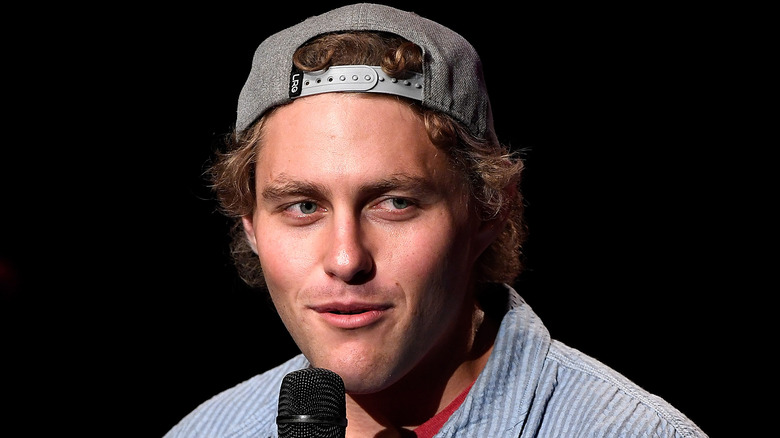 Michael S. Schwartz/Getty Images
"Home Team" wasn't the first time Jared Sandler teamed up with his uncle. In fact, the two go way back with their professional pursuits. According to IMDb, Jared had cameo roles in hit Adam Sandler comedies such as "Big Daddy," "Eight Crazy Nights," and "Grown-Ups 2." Jared also acted with Adam in the 2015 film "Pixels," where Jared played the role of White House Junior Aide, per IMDb. In a red carpet interview with The Knockturnal, Jared was asked about working with the comedy king himself. He replied, "It's incredible. I've learned so much from him. I have the best time. Everyone has so much fun on set. I absolutely loved the experience."
Besides being Adam's nephew, Jared shares some uncanny similarities to the actor-comedian such as his speaking voice, knack for comedy, and goofy shenanigans. Jared's lighthearted sense of humor can be seen in a casual promotional video for the 2018 movie "The Little Mermaid." The short showed Jared standing by a pool in swimming trunks and snorkeling gear. He said, "Hey, it's Jared Sandler. Go see 'The Little Mermaid' in theaters August 17th." He continued, "I'll see you there," while being pushed into the pool. Just like his Uncle Adam, Jared is certainly a hoot.