How Tall Is Leonardo DiCaprio?
Andrea Raffin/Shutterstock
Leonardo DiCaprio is known for his roles in Hollywood blockbusters like "Titanic," "The Wolf of Wall Street," and "Inception" — just to name a few. While these days, DiCaprio is definitely a familiar face, there's still a lot about the actor that the public doesn't know. Audiences are used to seeing DiCaprio on the big screen or involved in climate activism, but one thing that many don't know about the award-winning actor is his height.
A little bit of movie magic can make actors appear taller than they really are, but it turns out that DiCaprio is on the taller side already. DiCaprio has previously commented on others' perception of his height, telling former Access Hollywood host Billy Bush after Bush commented on it, "That's the number one thing people say to me constantly — 'Wow! You're a lot taller than I thought you'd be.'" 
Considering the fact that DiCaprio has been in the limelight for quite sometime now, it's quite possible that he's gotten tired of having to set the record straight with fans and the press alike.
Leonardo DiCaprio's taller than the average American male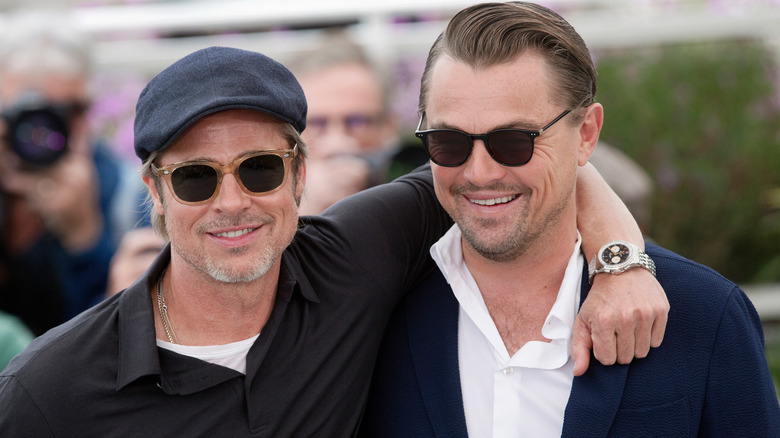 Andrea Raffin/Shutterstock
Interestingly enough, reports of the "Once Upon a Time in Hollywood" actor's height vary by about an inch or so, depending on the source. Celeb Heights reports that Leonardo DiCaprio's height is just a tad over 5'11" and cites multiple articles that put his height somewhere around the 6-foot mark. (For instance Celeb Heights, cites a Time magazine piece that states that DiCaprio is slightly shorter than 6", standing at 5'11" on the dot.)
Without an exact measure of DiCaprio's height, we can assume that 5'11" is close to the truth. Even with this discrepancy of an inch or two, however, a height of 5'11" means that DiCaprio is still reportedly taller than the average male in the United States. The Centers for Disease Control and Prevention notes that the average male in the United States over the age of 20 stands at 5'9", which means DiCaprio is about two inches taller than average.
Leonardo DiCaprio's been paired with taller leading ladies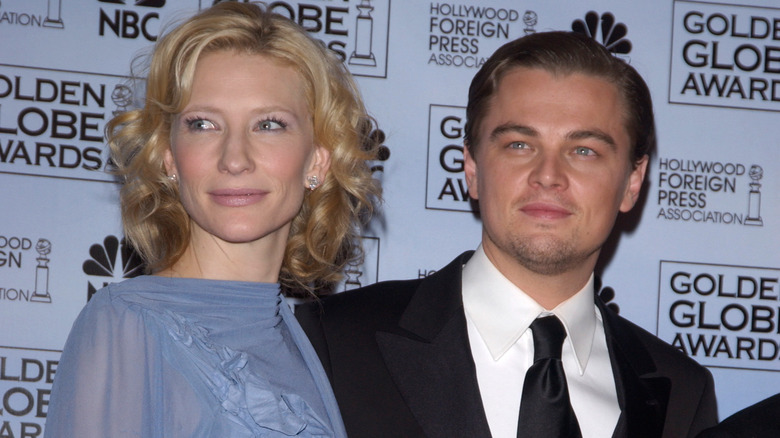 Featureflash Photo Agency/Shutterstock
One of the reasons audiences might perceive Leonardo DiCaprio as being shorter than his actual height is because he has acted alongside leading ladies who happen to be on the taller side of the statistical average. 
As a point of reference, Kate Winslet, with whom DiCaprio starred in "Titanic," is reportedly around 5'6" (via Celeb Heights). Cate Blanchett, who has appeared alongside DiCaprio in projects such as "Don't Look Up" is about two inches taller than Kate Winslet and stands at 5'8" (via Total Film).
According to Centers for Disease Control and Prevention data, the average female in the United States over the age of 20, by contrast, is around 5'3". With costars who are also reportedly above average height, it could be more difficult for audiences who are accustomed to greater on-screen height discrepancies to gauge just how tall DiCaprio is in the flesh.