Teddi Mellencamp's Nasty Feud With Jim Edmonds Fully Explained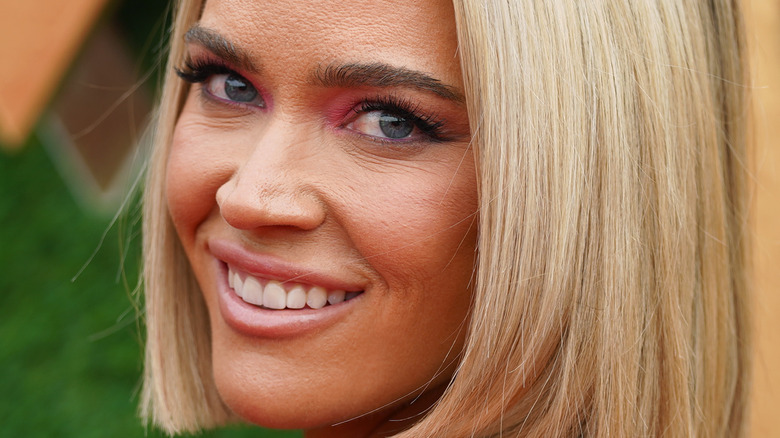 Presley Ann/Getty Images
"The Real Housewives of Orange County" star Meghan King and former Major League Baseball player Jim Edmonds married each other in 2014, per Us Weekly. In 2019, the athlete had cheating allegations lodged against him as he filed for divorce. The divorce was finalized in 2021.
According to Page Six, King reacted to old episodes of "The Real Housewives of Orange County" on her YouTube channel. She called an interaction with Edmonds "rude" and "embarrassing." She also stated that she was in denial at one point and was very happy she wasn't still married to the former baseball player. Edmonds moved on to Kortnie O'Connor, per E! News, and their wedding invitation was leaked and shared with King.
In a July podcast episode of "Two T's In A Pod," "Real Housewives of Beverly Hills" star Teddi Mellencamp told King, "Someone sent me Jim's wedding invite" and added, "I'm sorry, this is very cringe" before reading it. The reality television personalities had "no thoughts" on the James Bond-themed wedding, as they thought it was ridiculous that they were comparing Edmonds to the iconic 007 agent. But it seems that sharing the invitation came back to bite Mellencamp in the butt.
Jim Edmonds gets heated over the wedding invite comments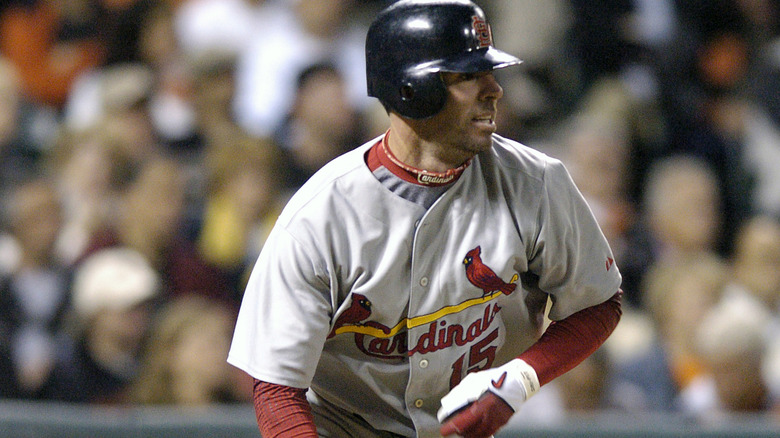 Focus On Sport/Getty Images
Jim Edmonds reached out to Teddi Mellencamp, asking her if Meghan King was the one who initially brought the invitation up, saying that it was "hard to believe" that she got a hold of an invitation that was sent to 18 close friends, per The U.S. Sun. The reality television star replied that someone responded to her question sticker with the invitation when she asked her Instagram followers what questions they had for King. She later told him, "I'm not going to fight with you" after he asked to see the direct message.
The reality television star shared the text conversation on Instagram. "Ooof Jimmy is so angry," Mellencamp captioned her Instagram story (via Us Weekly). [I] tried to apologize."
According to Page Six, the "The Real Housewives of Beverly Hills" star posted a follow-up Instagram story, stating, "If making a joke about an invite on a pod gets him this upset. Yikes." She also said that she wouldn't have posted the text messages if he didn't react in that way, and reassured people that she did apologize for her comments. We hope this drama resides soon, as we wish for peace between both parties.