Why Winona Ryder Was Told She Wouldn't Make It In Hollywood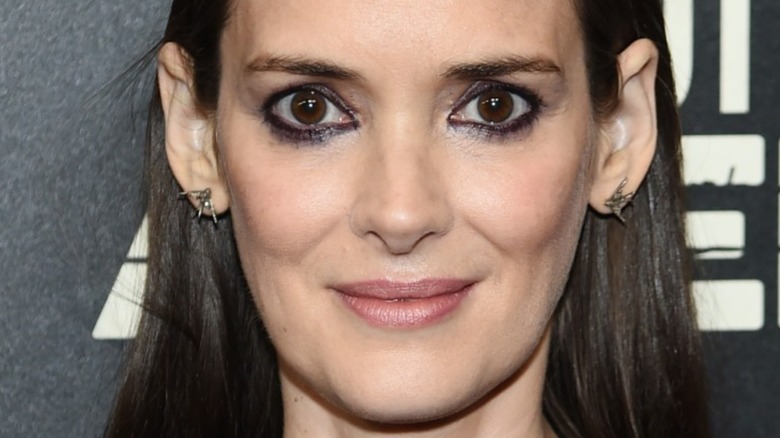 Jamie Mccarthy/Getty Images
Winona Ryder has endured her fair share of professional and personal struggles. However, the actor has been able to overcome trauma, breakups, and more, establishing a long-lasting career with memorable movies and shows. Movie buffs know her from cult classics like "Beetlejuice," "Edward Scissorhands," "Heathers," and "Little Women." Most recently, she has made a huge comeback in Netflix's hit show, "Stranger Things." Can you really imagine anyone other than Ryder in some of these projects?
Unfortunately, the actor almost didn't get a real shot to shine on-screen. Would you believe that casting directors in Hollywood didn't really believe in the actor when she first came on the scene? Yup! Ryder was actually told that she wouldn't go far in the industry, despite her acting talent. And fans may be shocked by the reason why!
Here's why Winona Ryder was told she would not cut it as an actor in Hollywood.
Winona Ryder was told she wasn't pretty enough for Hollywood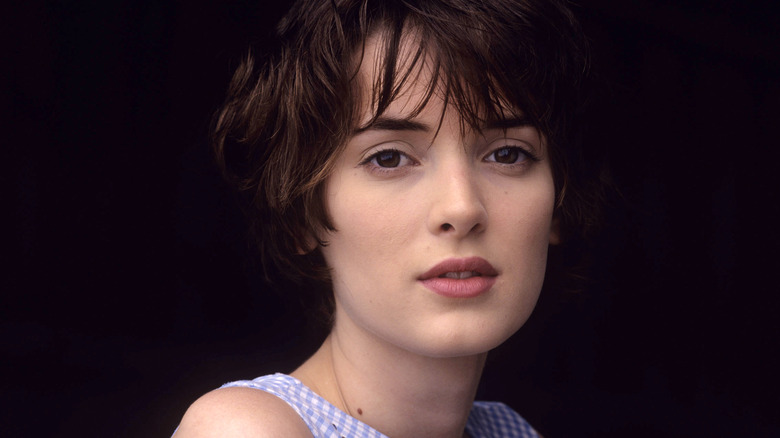 Joe Mcnally/Getty Images
Casting directors initially thought Winona Ryder was not pretty enough to have an acting career. "I remember one time in particular. I was in the middle of auditioning, and I was mid-sentence when the casting director said, 'Listen, kid. You should not be an actress. You are not pretty enough,'" the actor shared with Interview in 2013. In fact, the "Lucas" actor recalled that, in her first few roles, the characters weren't described in the script as being particularly attractive. "So I scored in the sense that, if I hadn't done those, I don't know that I would've been cast in other things, because I wasn't really considered a beauty," she explained.
Unfortunately, the actor has been continually judged by her appearance throughout her career. Ryder, who is also Jewish, has also been open about anti-semitism that she's experienced in the industry. In addition to reported negative comments from fellow actor Mel Gibson in the 1990s, Ryder also admitted to The Sunday Times that she was overlooked for a role because she looked "too Jewish." She explained, "There was a movie that I was up for a long time ago, it was a period piece, and the studio head, who was Jewish, said I looked 'too Jewish' to be in a blue-blooded family."
Winona Ryder ended up taking a break from the industry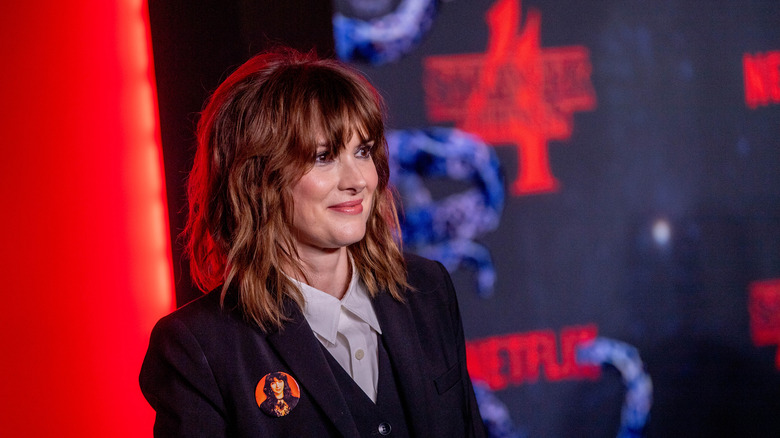 Roy Rochlin/Getty Images
In spite of those comments, Winona Ryder went on to have an acting career that has spanned decades. However, she certainly took some hard hits along the way. In fact, the actor stepped away from the Hollywood scene entirely for a bit in the 2000s.
The actor was notoriously caught shoplifting at Saks Fifth Avenue in 2001, according to the New York Daily News. She was charged with felony grand theft and possession of pharmaceutical drugs without a prescription. She later explained to Vogue (via People) that, after breaking her arm, she was overprescribed painkillers from a "quack doctor," which led to the unfortunate incident. Afterward, the actor took a three-year break from acting. "I definitely retreated," Ryder told Harper's Bazaar in June. "I was in San Francisco. But I also wasn't getting offers. I think it was a very mutual break."
However, these experiences in the industry have made Ryder stronger. She also uses her life stories to help her young co-stars on "Stranger Things." The show's co-creator, Ross Duffer, told Harper's Bazaar that "she's talked to the kids about what celebrity is like and how the press can be and the anxiety and confusion that comes along with celebrity." In spite of the negativity that has come her way, Ryder's star in Hollywood is still shining bright! 
If you or anyone you know is struggling with addiction issues, help is available. Visit the Substance Abuse and Mental Health Services Administration website or contact SAMHSA's National Helpline at 1-800-662-HELP (4357).