Why Natalia Dyer Feels So Protective Of Her Stranger Things Co-Stars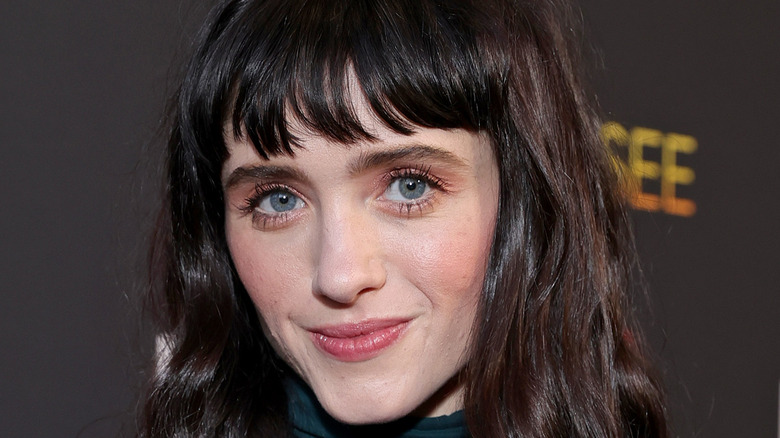 Emma Mcintyre/Getty Images
"Stranger Things" isn't just a show; it's a phenomenon. Love it or hate it, no one show in the era of streaming captured the public consciousness in the way that the sci-fi hit did (and continues to do). Led by 1990s icon Winona Ryder and David Harbour, the cast is nothing short of excellent. Though they were largely unknown, the younger cast members met the challenge of acting alongside two veterans.
Split into two main groups, the "kids" of the show are played by Finn Wolfhard, Noah Schnapp, Gaten Matarazzo, Caleb McLaughlin, Sadie Sink, and Millie Bobby Brown, while the older teens include Natalia Dyer, Charlie Heaton, Maya Hawke, and Joe Keery. Because of the show's insane popularity, the cast found themselves in the spotlight more than they ever imagined. According to Dyer, this was especially difficult for the younger cast.
"No one had any idea how successful the show would be," Dyer told the Independent. "There was no preparation — there couldn't have been, even if we'd known. It was a surprising and overwhelming shock. Then it was like, 'OK, this is how it is now.'"
Natalia Dyer feels like the younger cast receives the wrong type of attention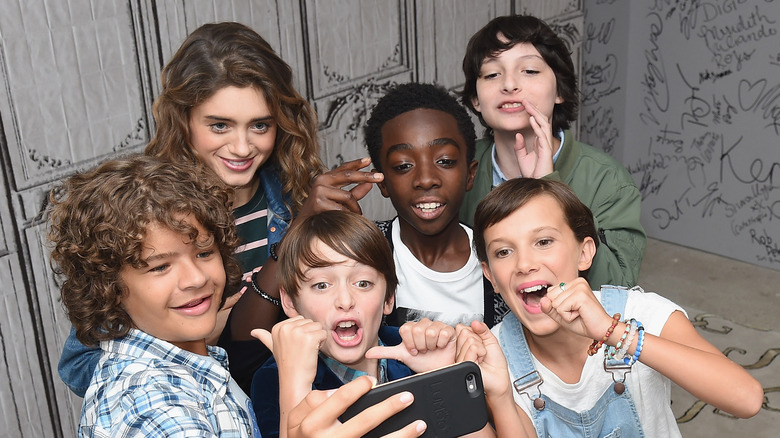 Michael Loccisano/Getty Images
Due to the high-profile status of "Stranger Things," Natalia Dyer grew protective of the younger cast members on the series. Many of them were middle school-aged when the first season premiered, yet they received an insane amount of attention, some of which was not exactly appropriate.
"I generally feel like, to me, it's over-sexualizing them," Dyer continued to the Independent. "I feel protective over the younger kids even though they're not kids anymore, they're teens. They're all great people and all having to grow up in very crazy circumstances."
Additionally, she called out the media for how they approached her costars, often focusing on their personal lives instead of the show. She further clarified: "As a private person, I just feel like, leave people alone – unless you're talking about their work or what they want to talk about. "There must be a bigger concept behind it as to why. Just let people be the people that they are, without any judgment."
Natalia Dyer opens up about fan reaction to Stranger Things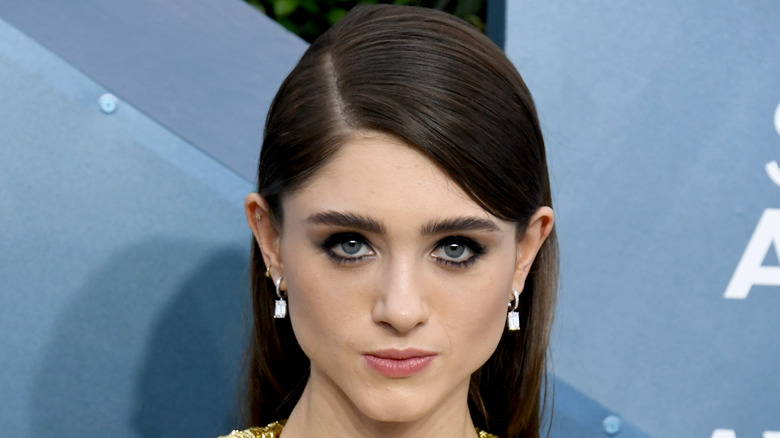 Jon Kopaloff/Getty Images
Natalia Dyer also discussed the intense impact fan recognition has had on her life. She referred to addressing them as "a very tricky and complex issue" because she is genuinely grateful, but she's also a person with her own life. Dyer said that while "it's lovely to meet fans," she "just want[s] to go to the grocery store and get some milk" without taking a photo. Moreover, Dyer explained that the fan interest in actor's personal lives makes it more difficult to keep her relationship with Charlie Heaton – her love interest on and off screen — private.
"I'm always curious as to why it comes up," Dyer said, discussing her relationship with Cosmopolitan. "Why do people want to know about it? I think it's a natural instinct to want to know more about the people who are on your screens for hours, about what they're like in real life." The level of attention the pair gets only heightens her resolve to keep her relationship hers.
"The weirdest thing about [our relationship] is other people's perception and reaction to it," Dyer added, before saying "everything else just feels very human." It's important to remember: Dyer, Heaton, Millie Bobby Brown, Finn Wolfhard — they're all people. So while fans can speculate all they want about Nancy Wheeler and Jonathan Byers, maybe leave Natalia Dyer and Charlie Heaton out of it.