The Classic Gift Kris Jenner Sent Selma Blair During Her Health Struggle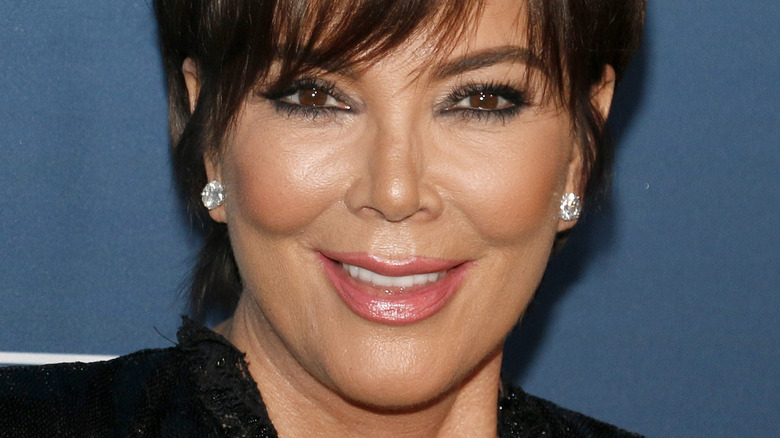 Tinseltown/Shutterstock
Kris Jenner is a lot of different things to a lot of different people: she's an entrepreneur, a business-minded reality television star, and most importantly, the matriarch of her family and a very supportive friend. Even though her relationship with Caitlyn Jenner might not look like it used to, she still finds the time in her hectic day to reach out to her ex. Back in December, Kris let Caitlyn know that she was thinking about her during the holidays when she sent her glassware as a gift, according to the Daily Mail. 
Kris is also known for her generosity as she has donated to organizations like Ronald McDonald House Charities in the past, per Page Six, helping to raise over $3 million for COVID-19 relief, per the Borgren Project. Back in 2020, Kris tweeted, "The Ronald McDonald House Charities are raising money to help their @rmhc Chapters most affected by Covid-19 and to continue to help families with seriously ill children around the globe," while adding a link for her fans to donate during what many people considered the height of the pandemic.
That said, Kris also reached out to another special person in her life when she needed her the most: Selma Blair. In fact, many fans were quite surprised to learn that Kris gave Blair this classic gift during the actor's health struggle.
Kris Jenner gave Selma Blair a gift that she will never forget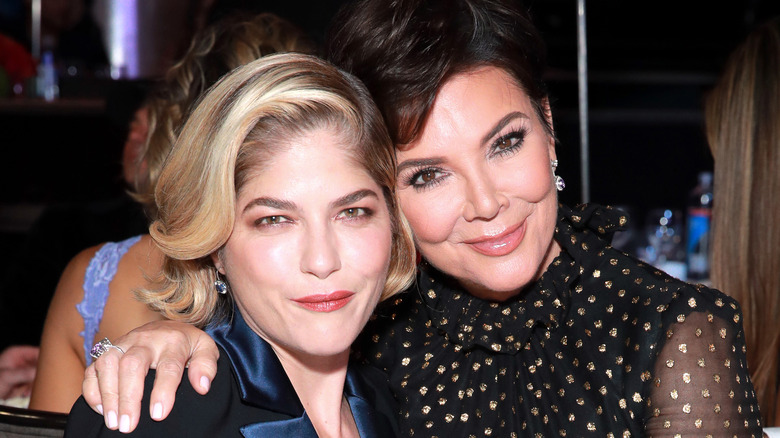 Rich Fury/Getty Images
Selma Blair's multiple sclerosis struggle has been well documented over the years, as the actor hasn't shied away from revealing the good, the bad, and even the ugly about her diagnosis. Back in October 2018, Blair shared on Instagram, "I am disabled. I fall sometimes. I drop things. My memory is foggy. And my left side is asking for directions from a broken gps. But we are doing it. And I laugh and I don't know exactly what I will do precisely but I will do my best."
And while there have been plenty of Hollywood stars and celebrities who have shown their support for Blair over the years, her friendship with Kris Jenner is certainly a very meaningful one for her. The two women became friends shortly after Blair played Jenner in 2016's "American Crime Story: The People vs. OJ." Blair told Vanity Fair in 2018 that Jenner went above and beyond to show her how much she means to her by sending her a very classic gift: flowers. But it wasn't just any bouquet of flowers. Blair said they "were more expensive than my mortgage." In return, Jenner received something more valuable than anything money could ever buy: friendship.
Selma Blair taught Kris Jenner what courage means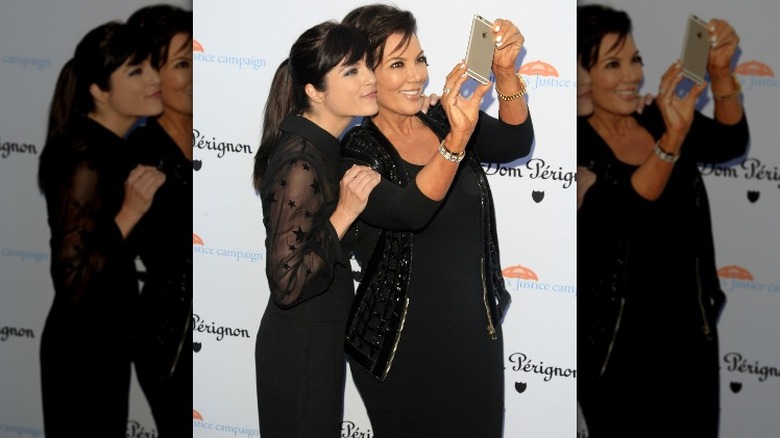 Kathy Hutchins/Shutterstock
In their interview with Vanity Fair, Kris Jenner admitted that Selma Blair gave her a gift that no amount of money can buy, and that was showing her what real courage looked like. The reality star said, "She really is sharing something so vulnerable, and so scary. She showed me what courage is, and how to be brave. I changed a bit of the way I live my life because of her."
But then again, Jenner loves to send flowers to people who are near and dear to her heart. She sent Travis Barker an orange bouquet after a hospital stint for pancreatitis, per Page Six, and got a beautiful bouquet of pink peonies and orange roses herself from Pete Davison on Mother's Day, as detailed by the Daily Mail. While it might look like Jenner has a lot of material things in her life, she's also got plenty of people who show her as much love as she gives in return.