Is This Really Why Matthew Perry And Lizzy Caplan Split?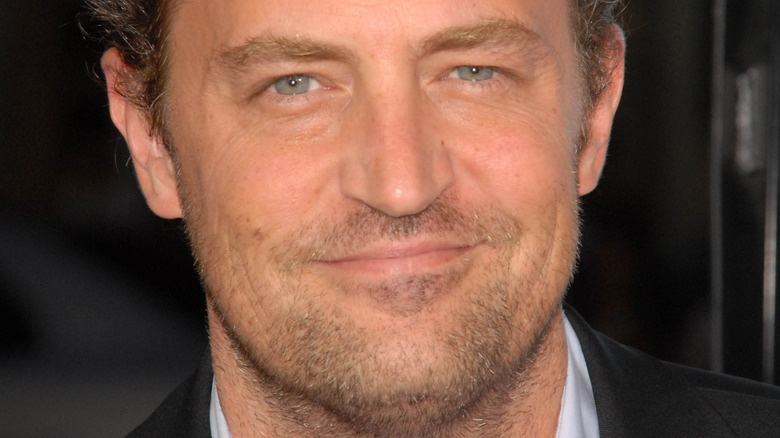 s_bukley/Shutterstock
On "Friends," the character who famously never said "I Do" during the hit show's 10-year run was Joey Tribbiani. But, behind the scenes, that title goes to Chandler Bing — or, more accurately, Matthew Perry. That's not to say the Canadian-American actor hasn't been active on the relationship front. In fact, Perry's relationship history is peppered with quite a few high-profile women, including Julia Roberts, whom he met on the set of "Friends," Yasmine Bleeth, with whom Chandler was infatuated, Neve Campbell, Lauren Graham, among other famous names, InTouch Weekly noted.
It wasn't until Perry was in his 50s that his name first became associated with the word "marriage" in the press. In November 2020, Perry became a promised man after proposing to literary manager Molly Hurwitz, whom he had been dating since 2018. "I decided to get engaged," he told People. "Luckily, I happened to be dating the greatest woman on the face of the planet at this time." But their engagement was ultimately shorter than their courtship. Just six months later, Perry and Hurwitz split. "Sometimes things just don't work out and this is one of them," Perry told People. "I wish Molly the best."
Though that was the closest Perry came to tying the knot, Perry's relationship with Hurwitz wasn't his longest. Shortly after concluding his time on "Friends," Perry began seeing Lizzy Caplan. And rumor has it they hit a bump in the road after the conversation about marriage arose. Could Perry share Chandler's fear of commitment?
Matthew Perry reportedly wasn't ready for marriage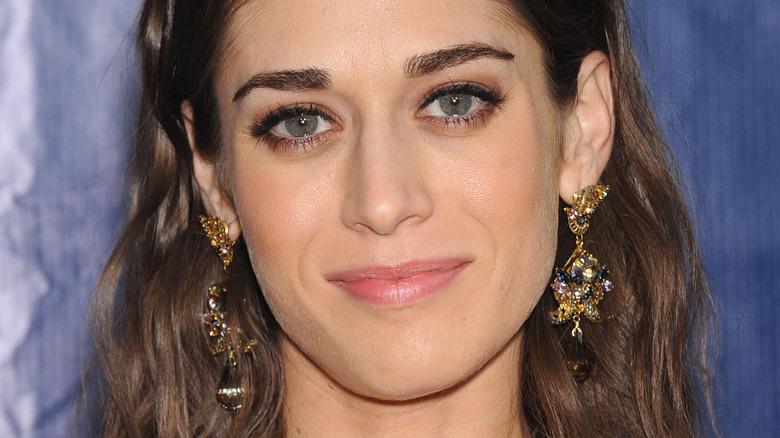 DFree/Shutterstock
Matthew Perry met Lizzy Caplan while he was filming Aaron Sorkin's "Studio 60 on the Sunset Strip" in 2006, which was being shot near where the "Mean Girls" star was filming the CBS' sitcom "The Class" at the time, TMZ reported. The two were formally introduced by Andrea Anders, who had recently started dating Perry's friend and former "Friends" co-star Matt LeBlanc and was starring alongside Caplan in "The Class." With initial introductions out of the way, Perry and Caplan began to spend their free time on-set together, the outlet detailed.
Perry and Caplan were notoriously private about their relationship — an arrangement that seemed to work them. The two were together for six years, quietly calling it off in 2012. And by quietly, we mean exactly that. The media only caught wind of the news the following year. "It happened a year and a half ago," an insider told Us Weekly in October 2013. "They haven't been together for a long time."
Perry and Caplan decided to part ways when the "Masters of Sex" star shared her desire to settle down. "He wasn't ready to make the full commitment so they split ... It was hard for them to let go but ultimately Lizzy decided she wanted more," a source told the Daily Mail that month. The source was unsure if Perry didn't think Caplan was the one or if he simply wasn't the marrying type. One of his former girlfriends has a theory.
Matthew Perry's addiction may have impacted his commitment abilities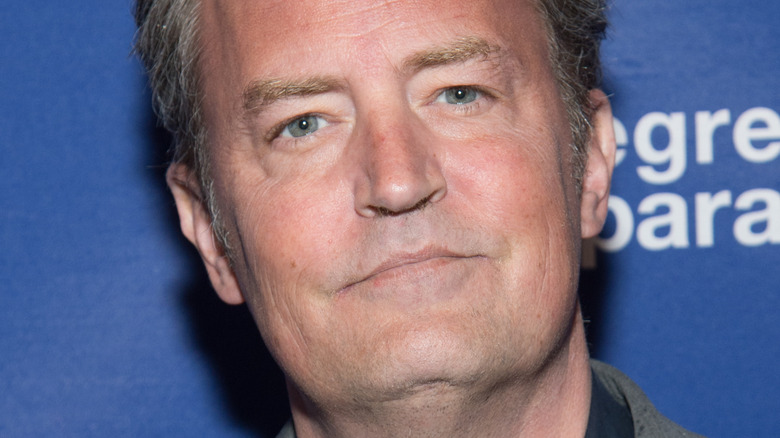 Mark Sagliocco/Getty Images
Given how protective Matthew Perry and Lizzy Caplan were of their relationship, it's unsurprising they never shared details of their split. However, one of Perry's old flames, Kayti Edwards, believes there might be some truth behind speculation he was afraid to commit — not to Caplan, but in general. "He always had these random girlfriends that he'd be with periodically and then break up with them," she told The U.S. Sun in 2020.
With the benefit of hindsight, Edwards believes Perry's lifelong struggle with addiction was preventing him from fully allowing a partner into his life. "If he had somebody living there he couldn't really do what he wanted to do you know," Edwards added. Between 1997 and 2001, Perry completed rehab programs to deal with dependency on alcohol and painkillers, Us Weekly noted. As part of his ongoing journey, Perry checked into another treatment center in 2011, People reported. "[Some alcoholics] just don't want anyone to know and just wallow by themselves. He's that person," Edwards added.
But deep down, Perry always wanted to have a family. "I definitely want to have kids," he told USA Today in January 2013, shortly after breaking up with Caplan. "So I have to get on that". The man behind Chandler may not have found his Monica yet, but he has time and his will on his side. "It's good to grow up, and I finally have grown up," he told The Times in 2016.
If you or anyone you know is struggling with addiction issues, help is available. Visit the Substance Abuse and Mental Health Services Administration website or contact SAMHSA's National Helpline at 1-800-662-HELP (4357).