The Truth About Megan Mullally And Debra Messing's On-Set Feud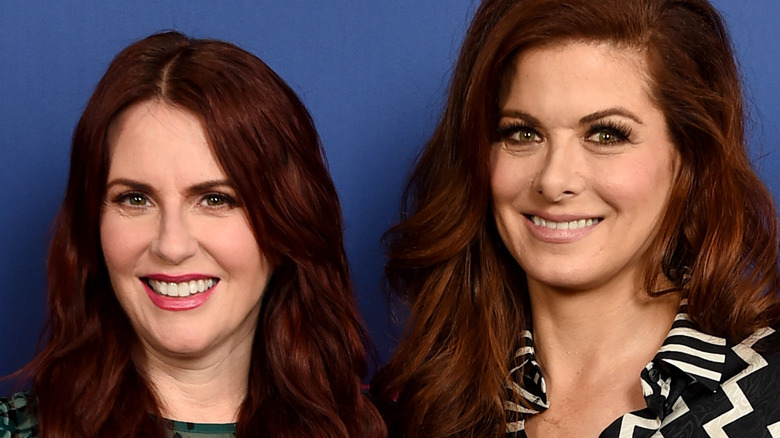 Kevin Winter/Getty Images
"Will & Grace" is one of the 90s' most beloved sitcoms. With its stellar cast of Debra Messing, Megan Mullally, Eric McCormack, and Sean Hayes, it's easy to see why the long-running series earned 96 Emmy nominations and 18 wins. While these four have portrayed an inseparable group of friends on TV for over two decades, it seems like there are hard feelings behind the scenes.
At some point the "Will & Grace" revival was on the air, Mullally unfollowed Messing as well as Hayes on Instagram. Additionally, Mullally all but disappeared from photos of the cast together, and her cast appearances became sporadic. She then went on to miss multiple episodes of the final season. As a result, fans speculated that something was wrong behind the scenes, though no official source has stated as much.
"They've never liked each other but they started to really grate on the other's nerves when it became clear the show was failing," an anonymous source close to the series told Radar Online. "Megan makes fun of Debra's airs and is a favorite with the cast and crew. She's won two Emmys and Debra is jealous of her success and popularity."
Megan Mullally hints at workplace drama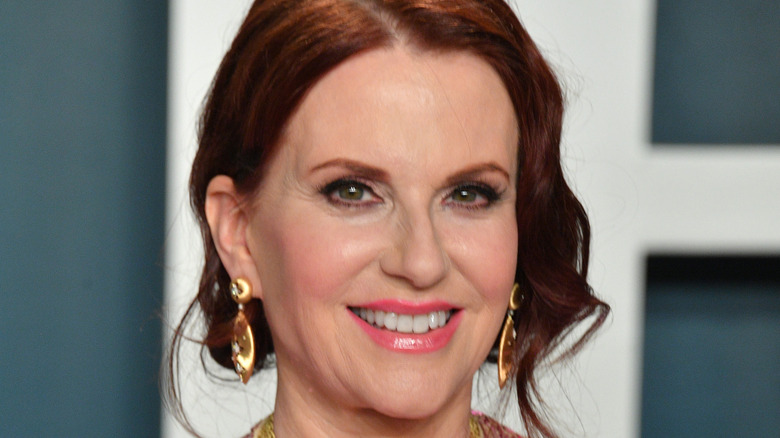 George Pimentel/Getty Images
Despite the anonymous claim that they were feuding on the set of "Will & Grace," neither Messing nor Mullally confessed to disliking each other. However, Mullally attracted attention to the rumors when she revealed that she was recently bullied in an episode of her podcast.
"The thing that I've had happen — this is tough — because I'm not good at standing up to people and having boundaries," Mullally explained, per The Sun. "I did try to stand up for myself in certain ways and that made it a thousand times worse because the person, the bully...it just lit a fire under that person where they just tripled their efforts and it can get very dangerous." She then clarified that she grappled with feelings of guilt over the situation, which she clarified was work-related. Mullally then added: "They're good at making you feel like it's you and that you brought this on yourself."
The evidence that Megan Mullally and Debra Messing are feuding may seem overwhelming, but one person remained unconvinced that the drama was real: co-star Eric McCormack. The actor told Us Weekly that "people worried entirely too much" about the stars' Instagrams. He also added: "The four of us get along like a house on fire, we always have."
Eric McCormack disputes rumors of a feud between Megan Mullaly and Debra Messing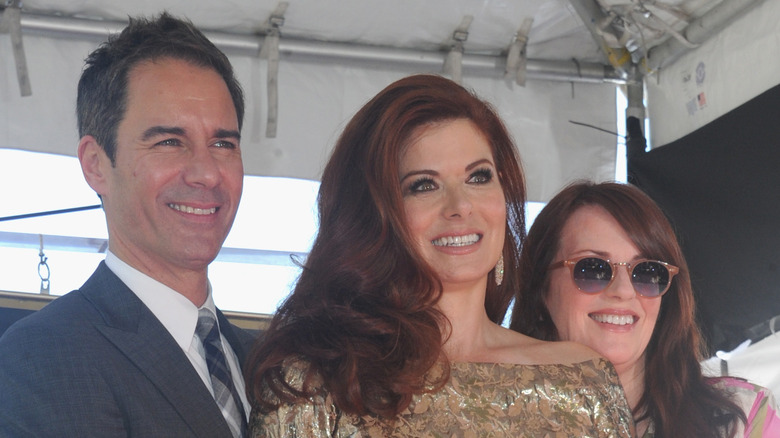 Albert L. Ortega/Getty Images
However, other insiders have dished on the alleged drama. Series creator Max Mutchnick all but confirmed that backstage drama occurred. "We always work under this kind of motto that everything's about the work," the writer told Vulture. "If we stay true to that, then we just keep you guys out of whatever happened on the set this year because it would have done nothing but get in the way of the stories that we wanted to tell." 
While Mutchnick implies he stayed above the fray, Mullally cited one of her biggest issues as being "on [her] own in this situation," meaning that whether or not he was involved, no mediation occurred on the set of "Will & Grace." Mullally elaborated that she was alone because "the bully has recruited many of [her] allies to their side and now they're not [her] allies anymore."
Sean Hayes, who played the irrepressible Jack, isn't dwelling on the drama. He focused on the good memories in an Instagram post (via People) celebrating the series finale, saying, "What a glorious end to an amazing experience." So, will these stars ever patch things up? Unless there is a third "Will & Grace" reboot on the horizon, we may never know the full story.