Will Smith's Highest-Grossing Film Isn't What You Think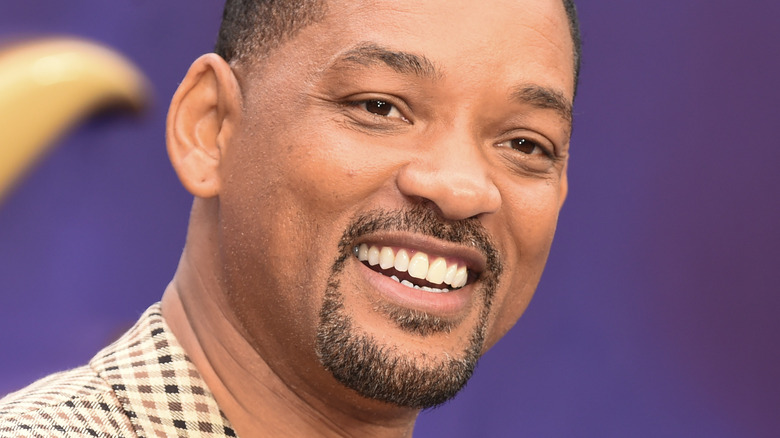 Featureflash Photo Agency/Shutterstock
Long before Will Smith became that guy who slapped Chris Rock at the Oscars, he was known by many as a box-office powerhouse. The actor has dozens of wildly successful films to his name, which pretty much explains Smith's massive fortune. (In case you didn't know, Smith is worth a whopping $350 million, per Celebrity Net Worth.) One of his most famous movies is the 1996 action-sci fi "Independence Day," which centers on a group of survivors who team up to stop extraterrestrials from invading the Earth and save humanity from oblivion. Directed by Roland Emmerich, the film was what cemented Smith's status a true movie star, having earned rave reviews from critics and moviegoers alike for his performance as fighter pilot Steven Hiller. It also did specially well at the box office; the movie earned more than $800 million in worldwide sales on a budget of $75 million, per Box Office Mojo. 
For many years, "Independence Day" was considered Smith's highest-grossing and biggest box-office hit. That is, until recently, when a new film took over that spot.
Will Smith's highest-grossing movie is Aladdin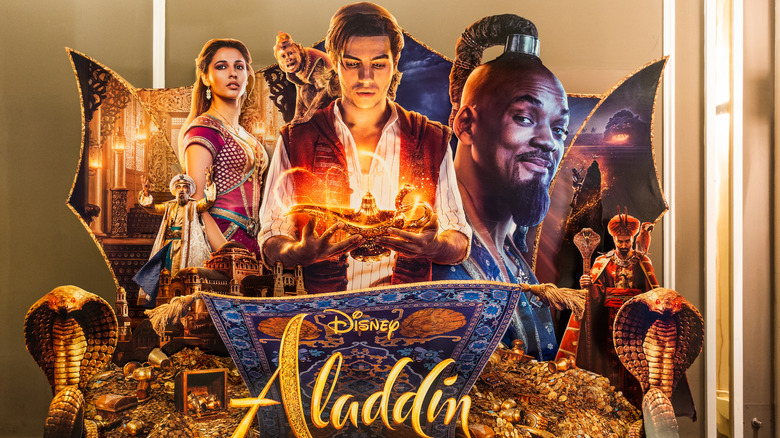 Urbanscape/Shutterstock
After 23 long years, the sci fi-action movie "Independence Day" was dethroned as Will Smith's highest-grossing movie to date. It was replaced in 2019 by Disney's live-action remake of "Aladdin," where the actor starred as the hilarious, very blue, wish-granting Genie. Per The Wrap, "Aladdin" raked in a total of $874 million in worldwide sales, surpassing "Independence Day," which only garnered $817 million at the box office. (Although domestically, "Independence Day" was still the bigger hit, with $306 million in unadjusted sales versus $305.9 million for "Aladdin," per Deadline).
Notably, before "Aladdin", Smith also enjoyed a massive success at the box office with his 2016 movie "Suicide Squad," which grossed $746 million globally, per Box Office Mojo. Meanwhile, on Instagram, Smith expressed his utmost gratitude to fans and moviegoers for making "Aladdin" his biggest film yet. "Today, 'Aladdin' just passed 'Independence Day' as the highest-grossing film of my entire career," he said in a video. "And to be in this game as long as I've been in this game and to have my biggest movie at this point in my career, I just want to say thank you."
What is Will Smith's least successful movie?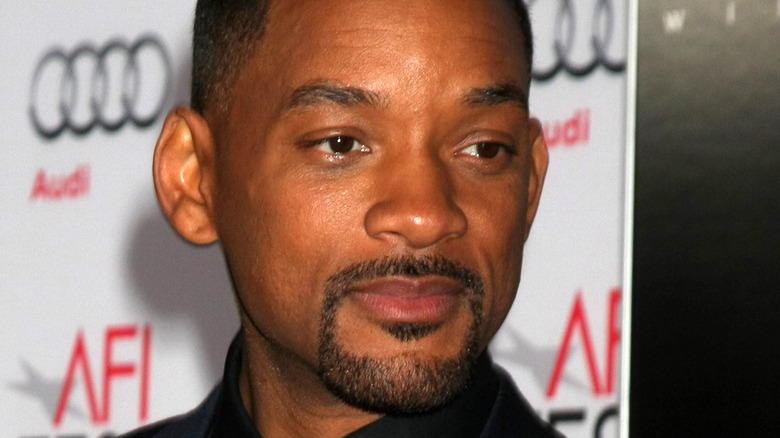 Kathy Hutchins/Shutterstock
He may have seen success with "Independence Day" and "Aladdin," but Will Smith also has his fair share of box-office flops and critical failures — the movies "Wild Wild West," "Collateral Beauty," and "Bad Boys II" being some of them. But it was his film "After Earth," with his son Jaden Smith, that was most heavily panned by critics and moviegoers alike. Per Box Office Mojo, "After Earth" made only over $243 million in worldwide sales, which was relatively low compared to Smith's other recent films. It also earned overwhelmingly poor reviews, with Peter Bradshaw of The Guardian giving the film only one star. Betsy Sharkey of the Los Angeles Times wrote, "If you're still wondering whether 'After Earth' is a disaster, the question is not if, but how big?"
Even Smith called the film "the most painful failure in [his] career," per Variety. "That was a valuable lesson for me a few years ago with 'After Earth,'" he said. Comparing it to "Wild Wild West", which is also another one of his box-office fails, he added, "'Wild Wild West' was less painful than 'After Earth' because my son was involved in 'After Earth,' and I led him into it. That was excruciating."