Second Woman Accuses Actor Ed Westwick Of Sexual Assault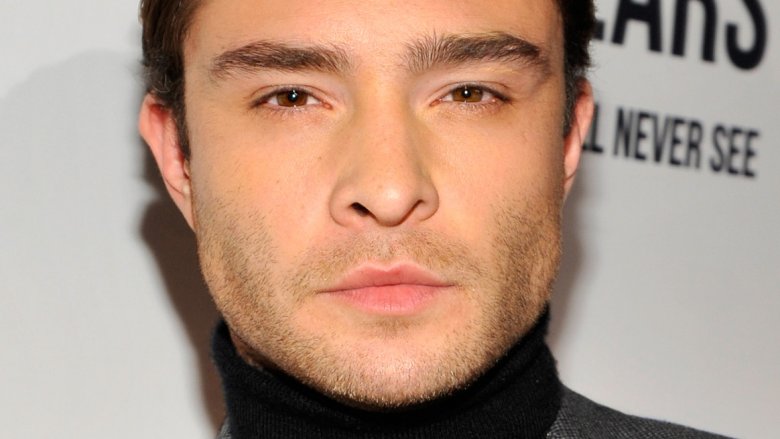 Getty Images
Another person has come forward with allegations of sexual misconduct against the Gossip Girl star.
On Wednesday, Nov. 8, 2017, former actress Aurélie Wynn, who used to go by the stage name Aurelie Marie Cao, took to Facebook to accuse Ed Westwick of sexually assaulting her in July 2014 (via People). In her lengthy post, she described getting an Uber ride from Westwick to his rented home after being invited by a friend who was dating Westwick's roommate at the time. Wynn said they hung out until the early hours of the next morning when they decided to all "get a few hours of shut eye," as Westwick reportedly had plenty of guest bedrooms.
Wynn alleged that Westwick pushed her face down in one of the bedrooms, making her "powerless under his weight." She said her one-piece bathing suit that she'd been wearing had been ripped in the alleged attack. After the assault was over, she said she discovered that her friend had left. She then got an Uber from another friend, as she was not receiving any service on her cell phone, and left before Westwick woke up.
Wynn told her Facebook followers that she'd been dating Glee actor Mark Salling at the time. She said she'd told him that she'd been raped and Salling allegedly blamed her for the assault and subsequently ended their relationship. Wynn's friends told her not to be "that girl" and warned her that people would just think she was "trying to get [her] 10 seconds of fame."
While Wynn had kept silent about the accusation, she'd apparently been inspired to speak up after reading about actress Kristina Cohen's account of being allegedly raped by Westwick. As Nicki Swift previously reported, Cohen claimed that she'd been raped by Westwick three years earlier.
"I was woken up abruptly by Ed on top of me, his fingers entering my body. I told him to stop, but he was strong..." she wrote. "I was paralyzed, terrified. I couldn't speak, I could no longer move. He held me down and raped me."
Westwick, 30, has addressed Cohen's allegations, sharing a text image on Instagram that read, "I do not know this woman. I have never forced myself in any manner, on a woman. I certainly have never committed rape."
The Los Angeles Police Department have since opened an investigation into Cohen's claims.