Why Kelly Clarkson Never Actually Wanted To Have A Talk Show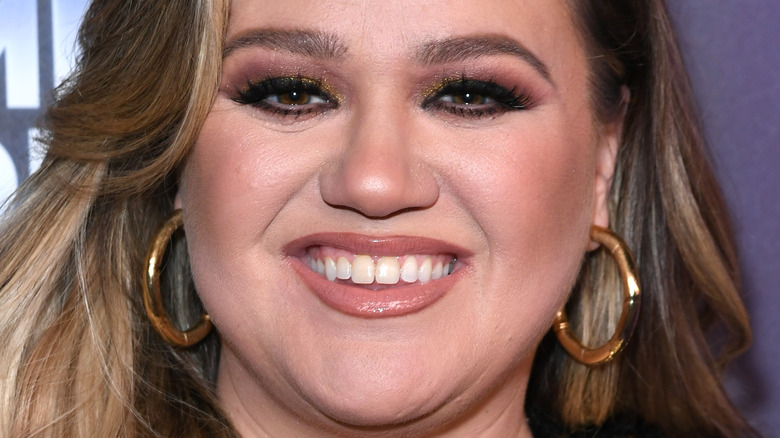 Jc Olivera/Getty Images
Television has played a big part in Kelly Clarkson's career. As most will already know, the "Breakaway" hitmaker rose to fame after competing on the first season of "American Idol." In her audition for the competition show, Clarkson sang Madonna's iconic hit "Express Yourself" and instantly wowed the judges with her killer voice and infectious personality. Making it all the way to the final, Clarkson become the first-ever winner of the series. 
On the 18th anniversary of Clarkson winning the show, she took to Twitter in 2020 to honor the moment that started her journey to becoming a global star. "I'm still hustlin 18 years later because I know I am blessed to have the opportunities and I still love my purpose!" she wrote. She continued, "Seek out what keeps that fire in you burning." 
Even though Clarkson is a proud winner of "American Idol," she did confess to Entertainment Weekly in 2017 that she wanted to be the runner-up because she found out that the winner would have to participate in a movie. Funnily enough, both she and Justin Guarini, who came in second place, ended up starring as the main characters in the film, which was titled "From Justin to Kelly."
After selling millions of records, Clarkson now hosts her own talk show, "The Kelly Clarkson Show." However, it's not something she went out of her way in order to pursue.
Kelly Clarkson's talk show is the 'dream' she never knew she had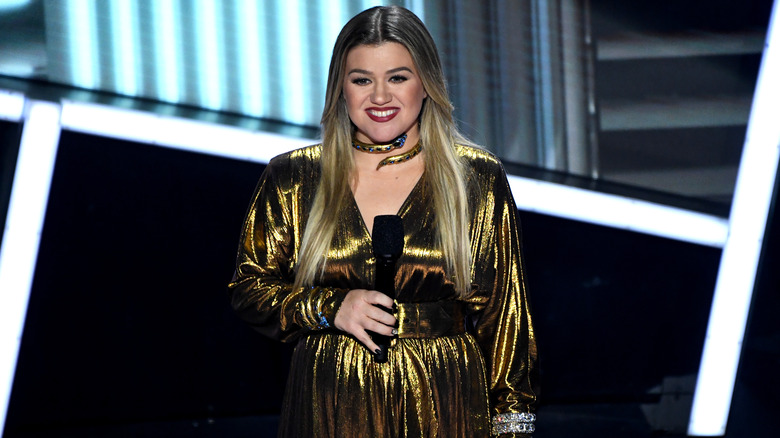 Kevin Mazur/Getty Images
Since 2019, Kelly Clarkson has been hosting "The Kelly Clarkson Show" on NBC. Currently, it is on its third season, according to IMDb. High-profile guests have included Selena Gomez, Gwen Stefani, Jason Momoa, and Sandra Bullock, to name a few. Those that have tuned in will be fully aware that Clarkson is a pro at her job and has a gift for getting the best out of her guests. However, she informed The Los Angeles Times in 2020 that it wasn't a career she had ever thought about pursuing. In fact, it wasn't a job she even wanted in the first place.
"I say that it's the dream I didn't know I had because I talk to so many people, and not just celebrities," she said. After working hard at the job for three years now, Clarkson has since realized how lucky and grateful she is to be a talk show host who interviews people from all aspects of life. "I've talked to the people that have been hit hardest in all of this — financially, emotionally, mentally," she said. "It's really the everyday people on this show that have just lifted my spirits when I've been feeling like, 'Oh my God, nothing else could possibly go wrong at this point, like, send in the locust.'"
The Kelly Clarkson Show has been a massive success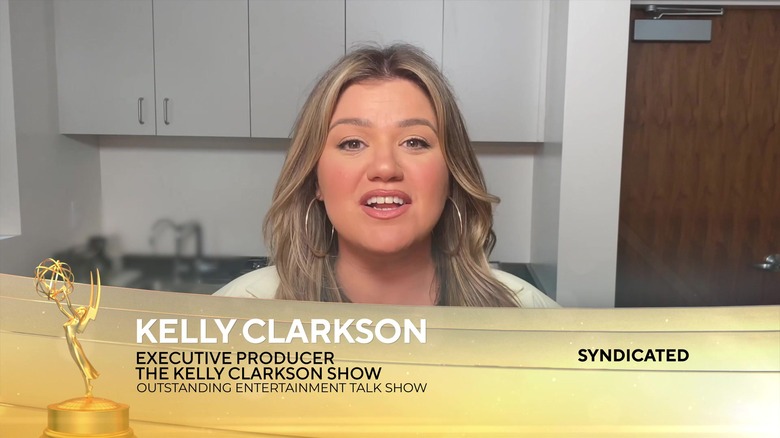 Daytime Emmy Awards 2021/Getty Images
The success of "The Kelly Clarkson Show" has not only proven that Kelly Clarkson is multi-talented but that we just can't get enough of her down to Earth personality. As previously reported by Talent Recap, the "My Life Would Suck Without You" hitmakers chat show won big at the 49th Annual Daytime Emmy Awards, taking home seven trophies. As noted by the outlet, Clarkson was awarded Outstanding Entertainment Talk Show host for the third year in a row.
In an Instagram post, Clarkson express how appreciative she was for her wins. "Me and my team are all still freaking out over our wins @DaytimeEmmys. Thank you so much to the hardworking team behind @kellyclarksonshow for being so incredibly talented and fun to work with," she wrote. "I am so proud and blessed to get to work on this show with all of you! Y'all are amazing!!! #DaytimeEmmys #ThankYouAcademy."
Debuting in 2019, "The Kelly Clarkson Show" drew comparisons to "The Ellen DeGeneres Show" and other fellow daytime talk shows. Even though Clarkson's show was new to television, The New York Times pointed out that she had a daily audience of about 1.3 million viewers, beating out all her competition.