The Real Reason Kelly Clarkson's American Idol Audition Was So Unusual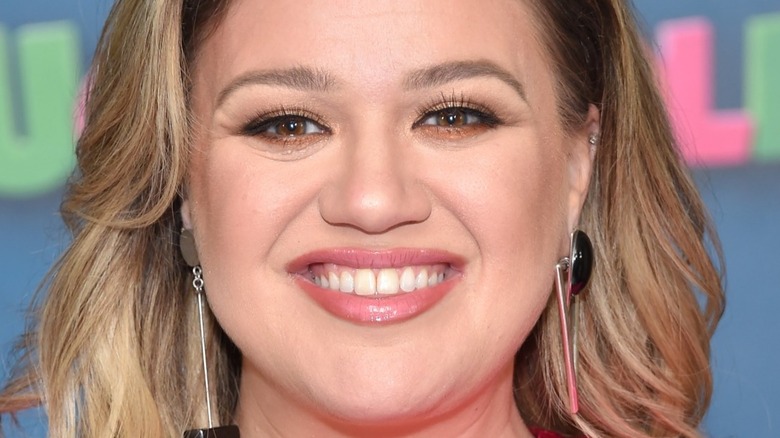 DFree/Shutterstock
When you think of Kelly Clarkson today, a few of her top industry accomplishments may come to mind. Of course, she's a Grammy-winning singer and songwriter. Clarkson has also been a coach on NBC's singing competition, "The Voice." And you can't forget that she is currently the host of her own daytime television show, "The Kelly Clarkson Show." However, real fans know that the singer got her start on a little show by the name of "American Idol."
Judged by Simon Cowell, Paula Abdul, and Randy Jackson, the competition brought together several other singing hopefuls who aspired to win a $1 million record deal! The singer was the very first winner of the singing competition on Fox, becoming a true rags-to-riches story. The show has gone on to spawn several stars including Fantasia Barrino, Carrie Underwood, Jennifer Hudson, Chris Daughtry, and Haley Reinhart. And, in 2022, "American Idol" celebrated its 20th anniversary.
However, looking back now at the success of the show and some of its contestants, Clarkson's recollection of her initial audition might seem ... a little odd. Here's why.
Kelly Clarkson didn't even know what she was auditioning for at first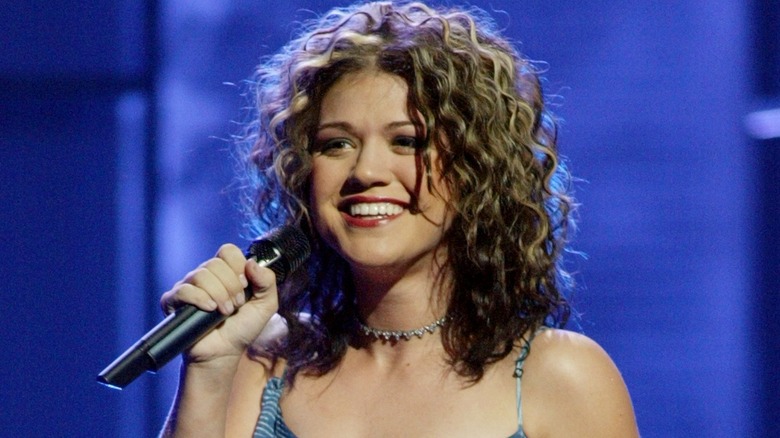 Ethan Miller/Getty Images
Before getting that coveted invite to Hollywood to perform on the show, Kelly Clarkson walked in ready to sing. However, according to Entertainment Tonight, she had no idea that she was auditioning for an actual TV show. "I didn't even know it was a TV audition until the third audition," she admitted in an interview with Jimmy Fallon. "Because it was producers [in the beginning]."
The daytime TV host was going through some hardships and had recently moved back home. She was auditioning for anything she could to show off her singing chops. Clarkson knew that she was going out for "American Idol," but the competition was brand new, so "nobody knew what that was," she told Fallon. "I was one of those dumb people that was like, 'Where do I sign?'"
After getting three "yeses" from the former judges, Clarkson went to California to sing her heart out on the main "American Idol" stage. With her voice, she managed to captivate the judges, the audience, and at-home viewers. The rest was — quite literally — history!
The singer didn't take American Idol seriously for a while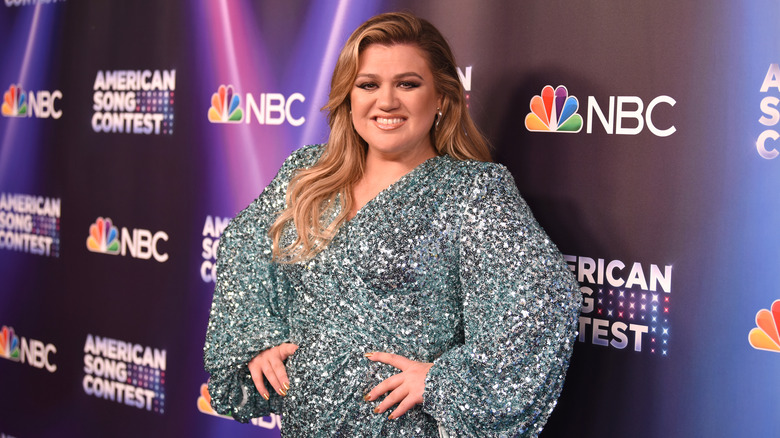 Araya Doheny/Getty Images
Even after going to California to sing on TV, Clarkson still didn't think "American Idol" would be the massive success it became. Per Country Music Today, the superstar revealed she and the other contestants made light of the show. "We all thought it was kind of a joke. I mean, we didn't think it was gonna come of anything," she admitted in a conversation with Kevin Hart. "We were the first season of 'American Idol,' so we were there for that paycheck that [SAG-AFTRA, or the Screen Actors Guild] gives you, to pay for some bills. Nobody knew that anything would actually come to fruition."
While Clarkson may not have taken the show seriously at first, she now acknowledges that it definitely helped her get to where she is today. In an Instagram post from September 2020, she celebrated the anniversary of her "Idol" win, saying, "Eighteen years ago today was the finale of the first season of American Idol and it changed my life! I'm still hustlin 18 years later because I know I am blessed to have the opportunities and I still love my purpose!" Alright, Kelly!