Rapper Mystikal Is Facing Charges For Several Disturbing Alleged Crimes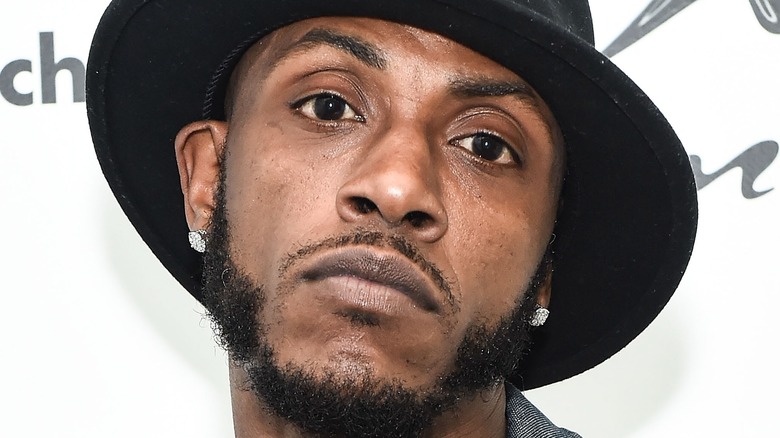 Daniel Zuchnik/Getty Images
Mystikal — the rapper behind hits like "Danger" and "Shake Ya Ass" — is back in the spotlight for a disturbing reason. The New Orleans-based hip hop artist, who's real name is Michael Tyler, has been arrested in Louisiana on several charges, according to CNN. The allegations include first-degree rape, robbery, and domestic abuse battery.  
Unfortunately, it is not the first time that Tyler has been arrested on charges of this kind. In 2002, the rapper was charged with aggravated rape and extortion, according to MTV News. He ultimately got the charges knocked down to sexual battery, and was sentenced to six years in prison. Then, in 2016, Mystikal was accused of sexual assault again. He was charged with first-degree rape and second-degree kidnapping, but the charges were ultimately dropped, according to the Associated Press. In 2021, he told the AP that he was no longer going to put himself "in situations where things like this can happen." He said, "I'm too old for that."
Be that as it may, Mystikal has once again been put behind bars for sexual assault allegations.
Mystikal is being held without bond
Mystikal was arrested and jailed just outside of Baton Rouge, Louisiana, according to the Associated Press, where he is currently being held without bond on 10 separate charges. In a Facebook post, the Ascension Parish Sheriff's Office wrote that deputies responded to a call from a local hospital with regards to a sexual assault on July 30. "Detectives interviewed the victim who sustained minor injuries during the attack," the post reads. "Through further investigation, Michael 'Mystikal' Tyler was identified as a suspect." In addition to first-degree rape and robbery, Tyler has been charged with domestic abuse battery including strangulation, false imprisonment, and simple criminal damage to property.
Attorney Joel Pearce, who represented Mystikal the last time he was charged with sexual assault, told the AP that he has not yet been retained by the rapper, but that they would be meeting soon to discuss the case. The lawyer will provide a statement after the meeting. While Mystikal is currently being held without bond, Pearce believes his former client will be able to get out on bond following an upcoming hearing. He did say, however, "I'm expecting it to be a big bond."