Leona Lewis Shares Her Most Exciting Family Update Yet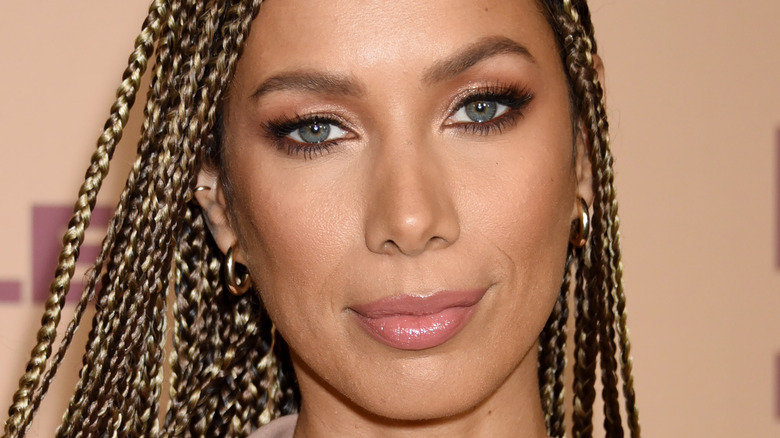 Ga Fullner/Shutterstock
It seems Leona Lewis has a lot to be "Happy" about these days!
Back in March this year, the "Bleeding Love" hitmaker took to Instagram to announce the exciting news that she and her husband, Dennis Jauch, were expecting their first child. Not only that, but Lewis also informed fans that she would be giving birth in the summer. In the upload, the singer shared a snapshot of herself wearing a tight-fitted black dress that showed off her growing bump. Flashing a bright, radiant smile directly at the camera, it was evident that Lewis was glowing and relieved to share the news with everyone. Jauch posted the same pic on his Instagram page, writing, "Biggest gift I could've asked for coming this Summer. You're one hot a** Mama @leonalewis." Throughout the past few months, Lewis has continued to update her followers through her pregnancy journey. On June 23, the "X Factor" winner reminisced over her first-ever pregnancy shoot and admitted there are "many emotional, physical, personal and professional changes to embrace" when having a baby, mentioning "it's not long now" until she gives birth.
Less than two months later, Lewis welcomed her first child and gave fans a first glimpse of her newborn.
Leona Lewis gave birth to a baby girl
It had been a while since Leona Lewis had given her followers a pregnancy update. After previously telling fans she was going to be giving birth in the summer, the singer announced on Instagram on August 2 that she welcomed a baby girl in July. As seen in the snapshot above, Lewis shared an image of her holding her newborn, whose eyes were covered. In the same pic appears to be the hands of her husband – Dennis Jauch. "And then there were three," Lewis wrote. "Our little Carmel Allegra arrived 22.7.22."
In the span of 12 hours, Lewis' post racked up 45,000 likes and over 1,500 comments from admirers who chose to congratulate the "Footprints In the Sand" hitmaker. "Welcome little princess, you're so lucky ... Congrats!" one person wrote. "YAY! Congratulations on your beautiful baby princess," another person shared. "Congratulations! Welcome to the world Carmel, you have some rad parents!!" a third fan remarked. "Congratulations, I'm so happy for you both," a fourth user wrote.
Lewis' final pregnancy update on Instagram before giving birth took place on June 24. In the upload, she posed in a floral dress while holding her large bump with both hands.