The Real Inspiration Behind RuPaul's Name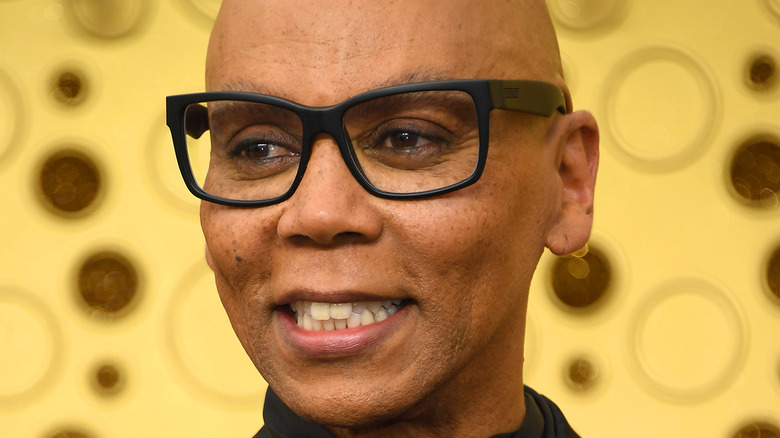 Kevin Mazur/Getty Images
Unless you're living under a rock, you've heard the name RuPaul. The iconic musician and host of "RuPaul's Drag Race" is more than a household name, he's a national treasure. The 11-time Emmy winner changed the game for LGBTQ+ representation.
Despite his larger-than-life persona, RuPaul mostly keeps his private life to himself. According to Out, he has been married to Georges LeBar since 2017, however he revealed that they met "on the dance floor at the Limelight Discotheque in 1994." There, the two danced and RuPaul was immediately enamored by the fact that LeBar, standing at 6'8, towered over him. They've been together ever since.
Aside from his marriage, RuPaul only talks about his family life in passing. However, he has made it clear that where he came from is still a big part of his identity. Here's how he discovered his name and why it made all the different for the star.
RuPaul got it from his mama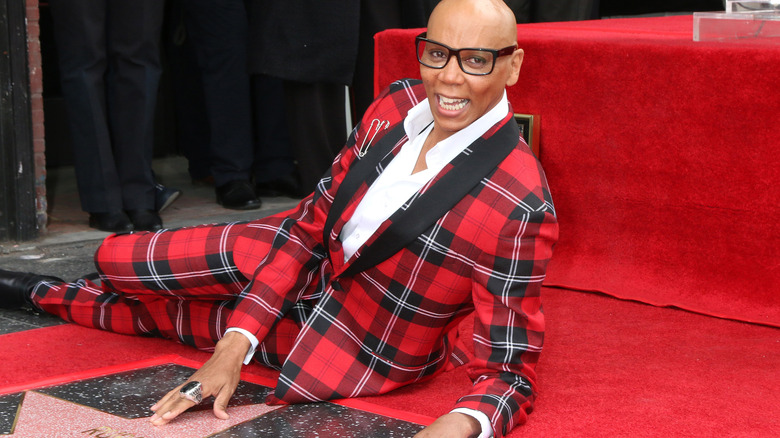 Kathy Hutchins/Shutterstock
Among the most common questions RuPaul is asked, the story behind his unique moniker comes up quite often. While many assumed it's a stage name, it is not. In fact, RuPaul's full name is RuPaul Andre Charles. He once revealed the origin of his name to Us Weekly. He explained, "My Louisiana-born mother named me after roux, a mixture used to make gumbo."
As his fame grew, RuPaul elected to keep his given name as a stage name, something he advises others against. According to Towleroad, the musician gives "all the kids" this advice, stating, "If you're getting into show biz do not use your real name because it winds up on all of your public records."
That being said, RuPaul still appreciates his name. He explained that his mother chose it because "she wanted to put her culture in there, so it's (Roux)-Paul." While the name isn't one you hear everyday, it's a beautiful reminder of RuPaul's culture — and it did set him apart. 
RuPaul talks life lessons from his mother
Eugene Powers/Shutterstock
RuPaul's name wasn't the only thing that he got from his mother. The drag legend explained that many of his favorite sayings and unspoken rules came from his mother, who, per WBUR, raised him primarily on her own. In an interview with NPR, he revealed that his mother was the origin of his iconic catchphrase, "If you can't love yourself, how in the hell are you going to love somebody else?"
Among the many other life lessons offered by Mama Charles, RuPaul said this one stood out because "it plays on the insecurities that every human has, which is — are they going to like me? Do I smell? Do they not like me because I smell?" He feels that mantra: "Align you with the truth of who you are, which is – you are love, and you cannot give something that you do not have." 
His mother passed down the idea of self-love as a motivator, and clearly, RuPaul took it to heart. He credits her with his self-confidence and "punk-rock approach to life," which allows him to be his best self.