Justin Timberlake's Feud With Prince You Probably Forgot About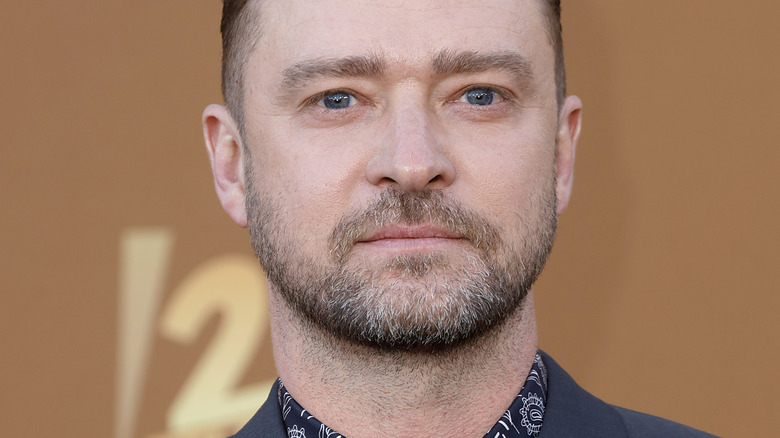 Frazer Harrison/Getty Images
Justin Timberlake may look like the boy next door, but the music industry is a tough place and he's had more than a few controversial moments during his career. There's the shady way he dumped Britney Spears, not to mention the fallout Janet Jackson suffered after their scandalous 2003 Superbowl performance. Audrina Patridge's new memoir, via Yahoo, describes how Timberlake "humiliated" her at the 2007 MTV Awards. But maybe you forgot that he had another long-running celebrity feud, this one with the late, great Prince.
According to TMZ, the conflict started way back in 2006, when Timberlake released his hit song "SexyBack." Not one to concede the title of "sexiest musician alive," Prince directly called out the song. At an Emmys aftershow, the "Kiss" singer yelled out: "Whoever is claiming that they are bringing sexy back, sexy never left!"
Timberlake later fired back at Prince with a collaboration with Timbaland, "Give It to Me." In his verse, Timberlake said: "We missed you on the charts last week/ Damn, that's right, you wasn't there/ Now if sexy never left then why is everybody on my s***?" Timberlake, however, met his match in Prince, because the Artist Formerly Known As was not one to be played.
How Prince felt about Justin Timberlake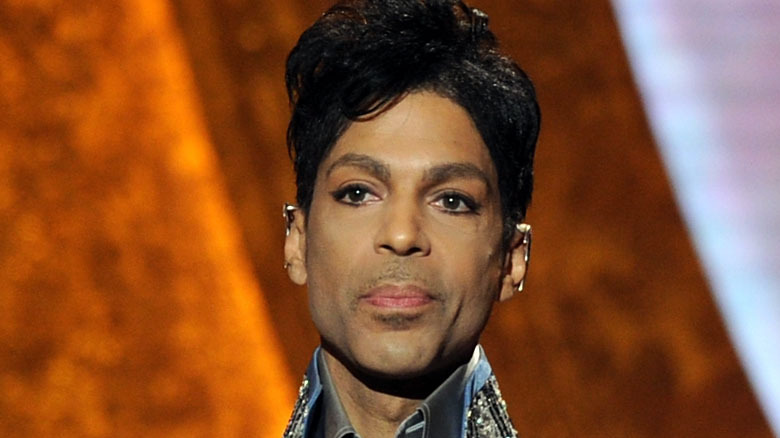 Kevin Winter/Getty Images
Calling Justin Timberlake out onstage is hardly the only time Prince shaded the musician. The Purple One was known for his mischievous sense of humor (via Variety). Rebekah Alperin, a former music executive, told Vulture of a particularly snarky behind-the-scenes Prince moment.
"We were backstage at rehearsal the day before he played the [2004] Grammys with Beyonce, and there were so many acts rehearsing that they had to share space," she recalled. "He suddenly came out of his dressing room and he looked straight at me and said in that low voice, 'I'm sharing ... a bathroom ... with Justin Timberlake.' Nothing against Justin, of course, I just don't think Prince was expecting to be sharing a bathroom."
While Alperin denied there was any real bad blood, it's clear Prince wasn't impressed by Timberlake. The star himself was very straightforward with NME about his "massive ego," which he saw as a positive because you have to "consider yourself great because you want to be great." If there's one thing Prince would never forgive, it was denying his musical prowess–or his sexiness.
Justin Timberlake pays tribute to Prince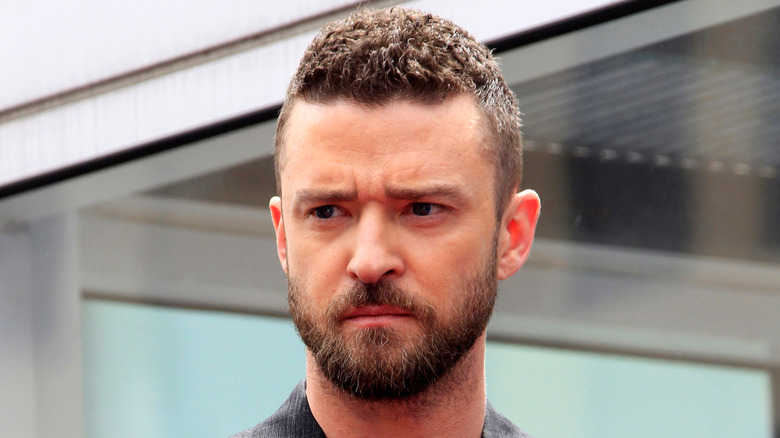 Kathy Hutchins/Shutterstock
Justin Timberlake attempted to pay his respects to the late Prince by playing a few lines of "I Would Die 4 You" during a Superbowl appearance. Of course, some fans didn't take the tribute well in light of their previous feud, Timberlake's dodgy Superbowl history, and Prince's noted dislike of holograms (per Time). However, Timberlake claimed that he honestly wanted to acknowledge Prince's vast influence on the music industry.
"It's a moment for me, and if I'm being quite honest, it's because he's always been the pinnacle of musicianship," Timberlake said in an appearance on "The Tonight Show," via Vanity Fair. "And when we decided that the serendipity and synergy [of being] in Minnesota—he's such a special thing here, aside from what he is all over the world. I just felt like I wanted to do something for this city and something for him that would just be the ultimate homage to what I consider the G.O.A.T. [Greatest of All Time] of musicians."
Additionally, Timberlake enlisted the help of Questlove, drummer for The Roots and now an Oscar-winner, to ensure that his tribute was in good taste. Regardless of their past beef, it's good to see Timberlake set the ego aside and show love to Prince. After all, nothing compares 2 him.