Elliot Page Accuses Brett Ratner Of Sexual Harassment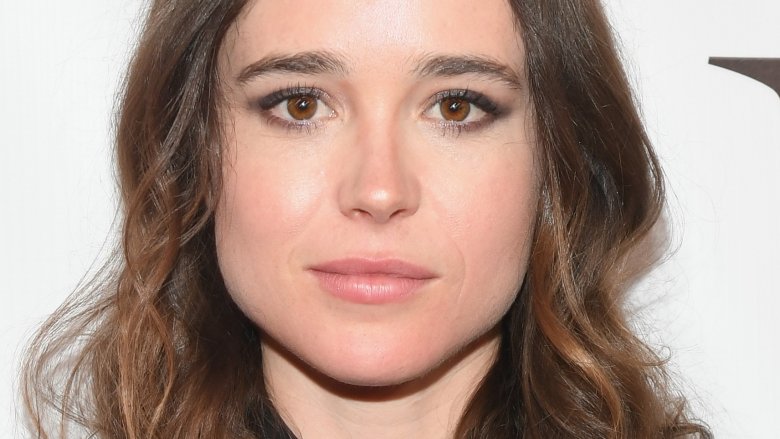 Getty Images
The Juno star is that latest actor to come out with allegations of sexual abuse against Hollywood's Brett Ratner.
On Friday, Nov. 10, 2017, Elliot Page took to Facebook to share his disturbing personal experiences with the director, with whom he'd worked on X-Men: The Last Stand. In the lengthy post, Page described how Ratner had once allegedly pointed to him, then 18 years old, and told one of Page's female co-stars, "You should f*** her to make her realize she's gay."
Page, who was designated as female on his birth certificate but is now living as his authentic self, had not yet come out to the public back then. He recalled feeling "violated" by Ratner's words. "He 'outed' me with no regard for my well-being, an act we all recognize as homophobic," Page wrote. 
But that wasn't Ratner's only disgusting act, according to Page. She stated, "I proceeded to watch him on set say degrading things to women. I remember a woman walking by the monitor as he made a comment about her 'flappy p****y.'"
Page also recounted a fight he'd had with Ratner after he refused to wear a t-shirt emblazoned with "Team Ratner." He said he was later scolded by movie producers, who reportedly said Page "couldn't talk like that to him."
Unfortunately, Ratner wasn't the only Hollywood bigwig to cross boundaries with Page, who grew up in the entertainment industry. While he didn't name names, Page asserted that a director once "fondled" his leg at dinner and encouraged him to "make the move" when he was 16 years old. That same year, he said he was assaulted by a crewmember after an "adult authority figure" attempted to physically exploit him. Later, another unidentified director allegedly asked him to sleep with a man in his twenties and to tell him about the experience.
Calling accepting a role in Woody Allen's To Rome With Love "the biggest regret of my career," Page passionately stated, "I want to see these men have to face what they have done. I want them to not have power anymore. I want them to sit and think about who they are without their lawyers, their millions, their fancy cars, houses upon houses, their 'playboy' status and swagger."
"This is a long awaited reckoning. It must be. It's sad that 'codes of conduct' have to be enforced to ensure we experience fundamental human decency and respect," Page concluded. "Don't allow this behavior to be normalized. Don't compare wrongs or criminal acts by their degrees of severity. Don't allow yourselves to be numb to the voices of victims coming forward. Don't stop demanding our civil rights."
As Nicki Swift previously reported, the Los Angeles Times exposed Ratner's alleged history of sexual harassment and assault in early November. Actors Natasha Henstridge, Jaime Ray Newman, and Olivia Munn, among others, all came forward with their own disturbing accounts of Ratner's alleged behavior over the years.
While we wait to see what comes of the claims made against Ratner, read up on how celebrities have reacted to the allegations.