Lisa Rinna Takes Strong Stance On Denise Richards' OnlyFans Career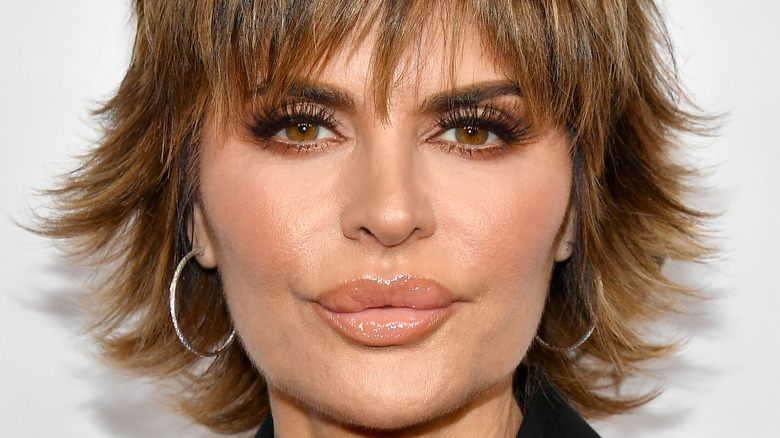 Amy Sussman/Getty Images
Denise Richards decided to make an OnlyFans account after her daughter, Sami Sheen, joined the controversial platform. Despite the backlash "The Real Housewives of Beverly Hills" alum received online, she and her daughter openly supported each other's decisions to share content on the site. However, Charlie Sheen, Richards' ex-husband and the father of Sami, made it clear that he did not condone his daughter joining OnlyFans, but had no way to stop her (per Page Six). He reportedly encouraged Sami to keep it classy and maintain her integrity while posting premium content.
In an interview with KTLA, Richards revealed (via Daily Mail), "My daughter got a lot of backlash for opening the account." After learning about the platform, she wanted to join, but talked over the decision with Sami. "I thought 'is that going to be a little odd?' Then she said 'we're both on Instagram.'"
Richards was apparently attracted to OnlyFans because it allows creators to ownership over their content and combines the features of several social media platforms. It's unclear what exactly the actor is posting on her account, but another polarizing "RHOBH" star, Lisa Rinna, recently broke her silence on how she feels about it.
Lisa Rinna's opinion about Denise Richards' account is clear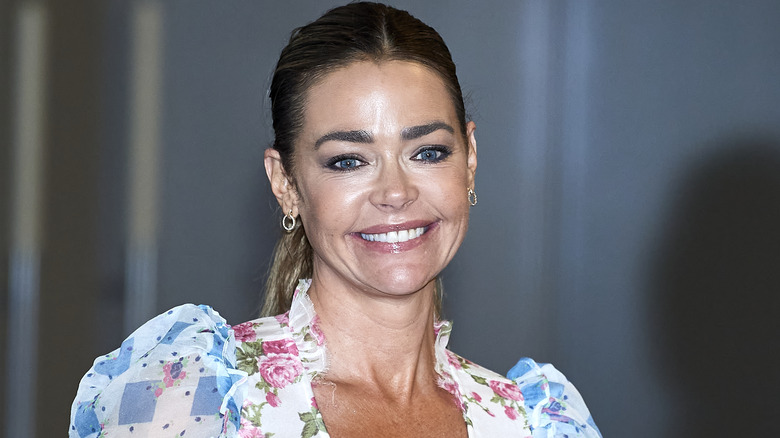 Carlos Alvarez/Getty Images
Denise Richards joining OnlyFans after her daughter has been a subject of controversy online, but she's receiving support from an unlikely place. During a recent episode of "Watch What Happens Live," Lisa Rinna opened up about her thoughts on Richards joining OnlyFans and fans may be shocked to hear her response. When asked by host Andy Cohen, Rinna replied, "I think it's fabulous. Make money, baby! Make money! She's going to make more money than she did on the show. I mean, c'mon." Cohen, however, did not bring up Richards making an account on the platform after her own daughter, Sami Sheen, joined it.
There was a rift in Rinna and Richards' friendship while filming Season 10 of "Real Housewives of Beverly Hills" after Rinna asked Richards if she had an affair with another housewife, Brandi Glanville. Richards has consistently denied that she ever hooked up with Glanville, although Rinna and other housewives never seemed to believe her. Eventually, Rinna apologized to Richards for pressing her on the subject and even leaked the apology texts, according to Page Six.
Richards accepted the apology and told Us Weekly that it meant a lot to her, but it doesn't appear that the duo has completely mended their friendship. They might not follow each other on Instagram, but Rinna's support of Richards from a distance shows that they are at least cordial at this time.