Here's What Jennifer Love Hewitt Looks Like Without Makeup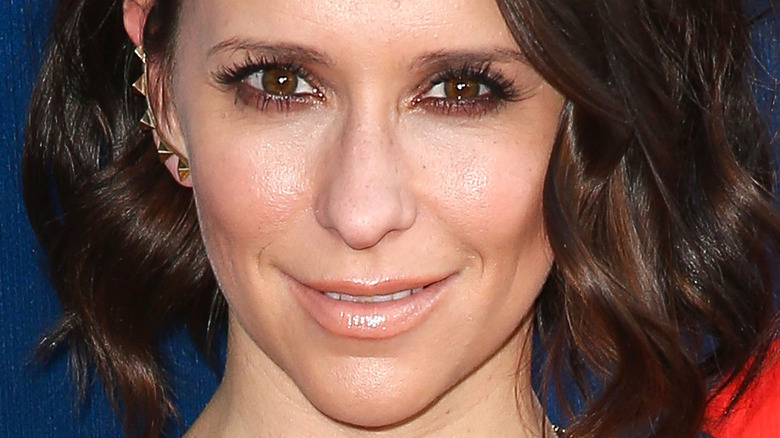 Imeh Akpanudosen/Getty Images
Jennifer Love Hewitt is a woman of many talents. Besides her starring roles in iconic movies such as "I Know What You Did Last Summer" and "Heartbreakers," the '90s fan-favorite actor has had a versatile career. Most of her fan base remembers her television roles, as Hewitt has been a regular in "Criminal Minds," "9-1-1," "Ghost Whisperer," and of course, "Party of Five." Needless to say, the renowned actor has made quite the name for herself in the entertainment industry.
From the big screen to our television screens, we have watched the brown-eyed beauty embrace growing up in front of the world over the past 30 years. Whether it's for television or personal life, Hewitt takes a relaxed approach when it comes to her beauty regimen. When asked In an interview with Hello about her beauty routine during her pregnancy, the star shared, "Whatever makes you feel good that day. Sometimes it's glamming it up/ other days it is embracing the natural glow of pregnancy." 
It appears that the "Can't Hardly Wait" actor has remained true to her word about embracing her natural looks, as the mother of three once shared a makeup-free selfie that caused quite a stir. Just how does the star feel about donning a bare face?
Jennifer Love Hewitt showed off her makeup-free look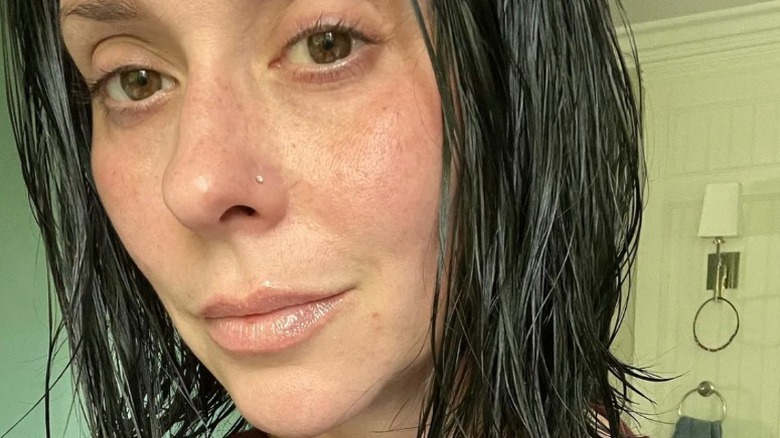 Instagram
In March 2022, Jennifer Love Hewitt posted a no-filter, no-makeup selfie on her Instagram, which took her fans by surprise. In the pic, she showcased her natural self, donning a fresh face and wet hair.
The star took the time to open up in the caption, writing, "I posted this pic earlier and have heard a lot of positive thoughts. It means so much to me because aging is weird. And growing up with you guys over 33 years has been amazing, but the filters of it all can be tricky. You can't help but want to look better or even perfect to keep up." Hewitt explained that while filters are fun, "they also can be really hard because you can forget to feel good about your real face." She continued, "Maybe I just need to be better at the balance. Anyway, thanks for letting me share and feel good as just me today." 
Fans quickly responded to the "9-1-1" star's post and applauded her for her transparency and advocating for being more real. "Natural beauty looks better," one fan gushed. Another fan commented, "This is SO great for women of all ages to see and hear! You are beautiful thank you for sharing!" 
Jennifer can go with or without makeup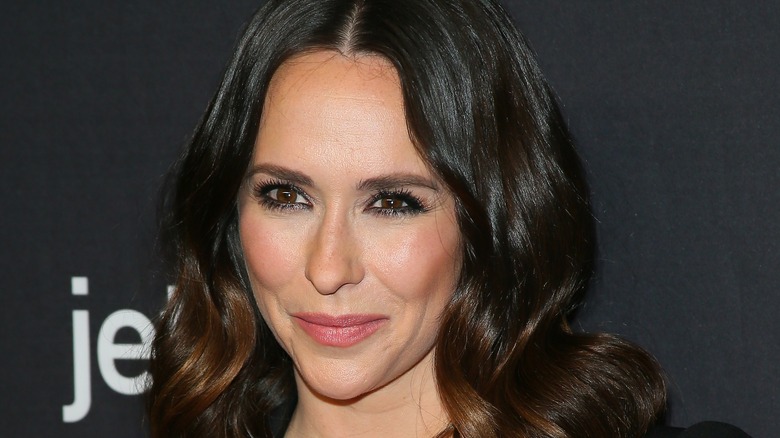 Jean Baptiste Lacroix/Getty Images
While some celebrities spend a good amount of money on their beauty regimen, Jennifer Love Hewitt shared in February 2013 interview that as she ages, she is embracing her natural looks in her makeup routine.
"Well, I'm finding as I get older ... less is more," she told OK! "My twenties were all about buying makeup and not needing moisturizer. And I find my thirties is all about wearing less makeup and more and more moisturizer. I spend more money these days on eye creams and moisturizers than I do on foundations or eye shadows. I'm a big moisturizer, mascara [and] lip gloss girl."
In March 2022, Hewitt admitted to playing with the "perfecting" filters in a video on Instagram, saying to her over one million followers, "I do not look like this. I wish I did ... but I don't!" Fans quickly came to the comments to speak on the stars natural beauty, sans filters. "No no no. You are way better," one fan commented. ​Filter or no filter, one thing remains constant: fans are fully supportive of Hewitt's natural beauty.