Jennette McCurdy Gets Honest About Her Experience Working With Ariana Grande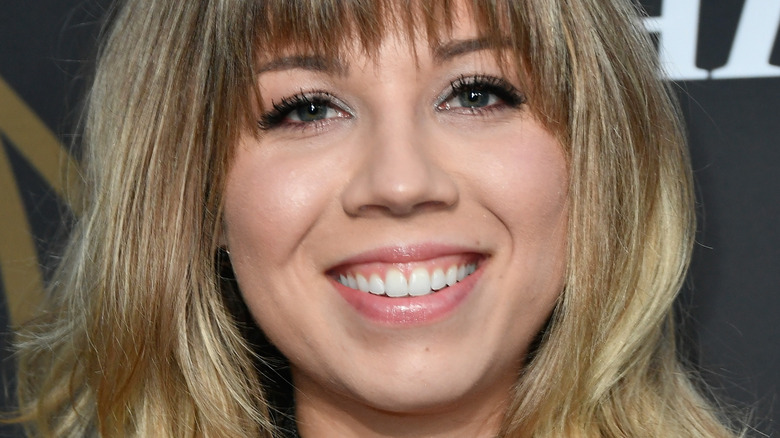 Frazer Harrison/Getty Images
Fans adored watching Jennette McCurdy grow up on Nickelodeon's "iCarly." McCurdy played Sam Puckett on the kids' television show from 2007 to 2012, then starred in the "iCarly" spinoff "Sam & Cat" with Ariana Grande for one season. The spunky actor was a fan favorite, but her life behind the scenes wasn't happy. McCurdy wrote a turbulent childhood in her memoir, "I'm Glad My Mom Died," which releases on August 9. In October 2021, the former child actor talked to People about the intense abuse she suffered at the hands of her mom, Debra McCurdy. The Nickelodeon star said her mom pushed her into acting when she was six, despite her being "cripplingly shy." McCurdy said, "I felt like my job was to keep the peace. And I wanted to make my mom happy." 
The New York Times shared excerpts from the book and interviewed the actor. The stories about McCurdy's mother are nightmare fuel. In the book, McCurdy recalls her mother's complete control of her career and life, even performing breast and vaginal exams. McCurdy was forced to diet and developed serious eating disorders. The former "iCarly" star told the Times, "It felt like all these decisions were being made on my behalf, and I was the last one to know about them. That's really infuriating. It led to a lot of rage."
"I'm Glad My Mom Died" recalls stories about the actor's personal life, but McCurdy also gets honest about her experience working with Grande.
Jennette McCurdy blasts Nickelodeon's double standard for her and Ariana Grande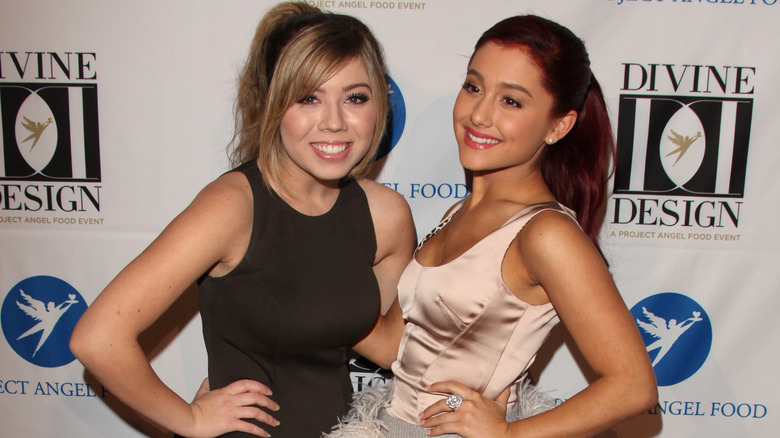 Kathy Hutchins/Shutterstock
Jennette McCurdy blasted Nickelodeon in her memoir, "I'm Glad My Mom Died." The former tween star criticized the network's double standard for her and "Sam & Cat" co-star Ariana Grande. In McCurdy's memoir (via The New York Times), she describes how Nickelodeon treated her differently than Grande, allowing the pop singer to explore career opportunities outside the television series while stopping her from doing the same. McCurdy wrote, "What finally undid me was when Ariana came whistle-toning in with excitement because she had spent the previous evening playing charades at Tom Hanks's house," the former actor explained. "That was the moment I broke."
In April, McCurdy talked to Entertainment Weekly about why she wrote her memoir, "I feel I didn't have the tools, language, or support necessary to speak up for myself back then, so this book is a way for me to not only honor that experience." In the Times excerpt of "I'm Glad My Mom Died," McCurdy described uncomfortable and dangerous situations at Nickelodeon, like being encouraged to drink alcohol. 
The young actor's experiences left her with feelings of resentment. McCurdy told the Times, "My whole childhood and adolescence were very exploited." The "iCarly" star teared up as she told the outlet, "There were cases where people had the best intentions and maybe didn't know what they were doing. And also cases where they did — they knew exactly what they were doing."