Melissa Benoist Addresses Supergirl Producer's Suspension Following Sexual Harassment Claims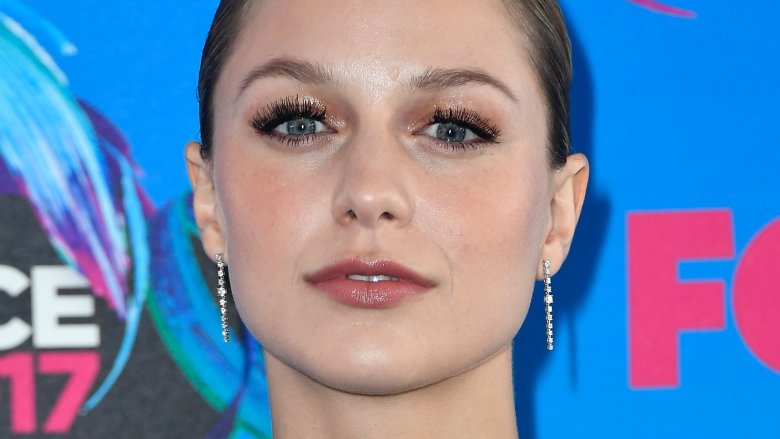 Getty Images
The Supergirl star is speaking out against sexual misconduct in Hollywood.
Melissa Benoist took to Instagram on Sunday, Nov. 12, 2017, following the recent suspension of her CW show's executive producer, Andrew Kreisberg, over sexual harassment reports (via Entertainment Tonight).
"I am a woman who leads a show that supports equality and feminism, empowerment, and fighting for what is right," the 29-year-old began. "Sadly, the show and my career are a part of an industry that doesn't always mirror these sentiments. This is heartbreaking, and at times makes me feel helpless. I know I'm not the only one who feels this way," she continued, adding, "I'm an optimist. I believe lasting change is possible."
"When people are mistreated, they should have a safe forum to speak their truth and always be heard. And when people commit crimes or harass others, they should always be held accountable — no matter what industry they work in or how much power they wield," Benoist wrote. "I've spoken up about it in the past — publicly and not so publicly — and I'll continue to do so. All of us should, without fear or shame. We all need to hold ourselves to a higher standard."
The former Glee star concluded, "So this week, I'll head back to work on Supergirl even more committed to being a part of changing the norm by listening when people speak up, and refusing to accept an environment that is anything less than a safe, respectful and collaborative space."
Although Benoist didn't specifically refer to the Kreisberg scandal in her statement, his alleged behavior is currently under investigation by the Warner Bros. TV Group amid his suspension. On Nov. 10, Variety published a shocking exposé in which 19 employees anonymously came forward, accusing the producer of touching people without their consent, making sexual comments, and creating a "toxic" work environment.
Unfortunately, Kreisberg, who also produces the CW's DC comics series Arrow, The Flash, and Legends of Tomorrow, is only the latest Hollywood big shot to be accused of sexual abuse in the workplace after the ongoing Harvey Weinstein scandal first shocked the entertainment industry in October.