Why Willow Smith Wasn't Fazed By Father Will's Oscars Slap Controversy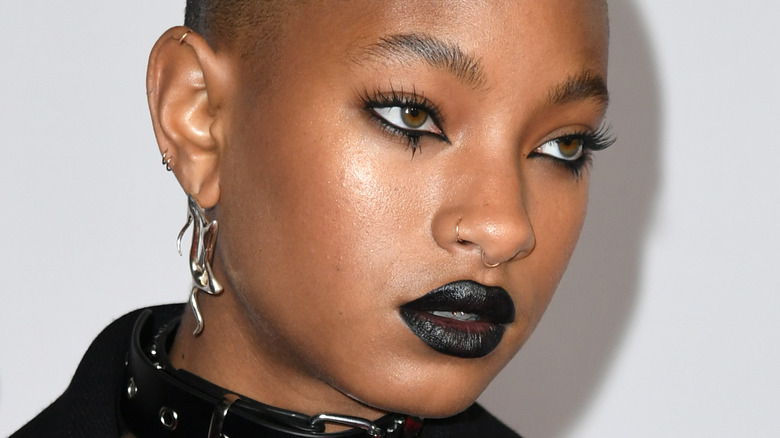 Jc Olivera/Getty Images
Just when you think there's nothing more to be said about Will Smith slapping Chris Rock at the Oscars (remember that!), something happens or somebody makes a comment and the whole conversation starts up all over again. Recently, Smith himself revived the controversy by filming and posting a heavily produced video apology. Now, his daughter Willow Smith has also weighed in on her reaction. 
Immediately after the event, everyone wanted to hear from the entire Smith family — and the Rock family, for that matter — to get their real-time reactions. But it took months for anyone to break their silence on the matter. We have to believe that for most people, seeing your very famous dad get up on stage to smack another very famous dude in the face, a moment which became the only thing anybody in the world wanted to talk about, would be a bit destabilizing. But Willow — she was born in this atmosphere. 
Willow Smith says she embraces her family's 'humanness'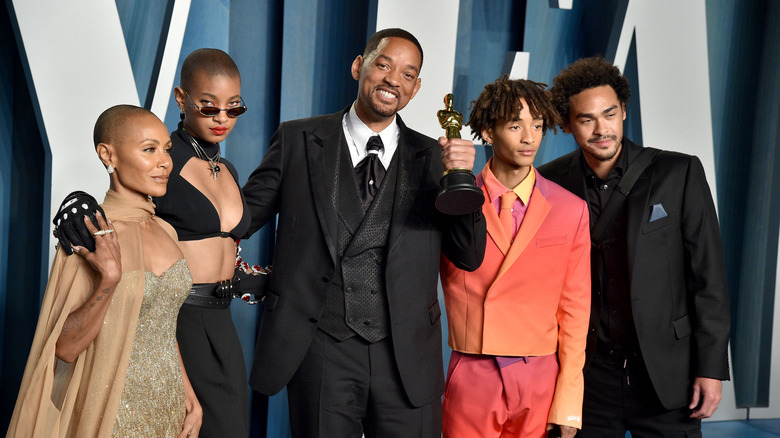 Lionel Hahn/Getty Images
Willow Smith wasn't that fazed by her dad, Will Smith, slapping Chris Rock, telling Billboard it wasn't as trying as "own internal demons." How can that be, you ask? Willow said it's because her dad is her dad. Or something. 
"I see my whole family as being human, and I love and accept them for all their humanness," she said in the interview. "Because of the position that we're in, our humanness sometimes isn't accepted, and we're expected to act in a way that isn't conducive to a healthy human life and isn't conducive to being honest." Sure, okay. 
Willow's mother, Jada Pinkett Smith, finally addressed the slap in June. On her show "Red Table Talk," she said, "My deepest hope is that these two intelligent, capable men have an opportunity to heal, talk this out and reconcile." So far, that leaves Jaden Smith as the only one of the foursome not to speak out about the incident since tweeting in support of his father on Oscar night, "And That's How We Do It." We're all waiting patiently, Jaden.