Will Smith Makes Bold Claim About Jada In Controversial Apology Video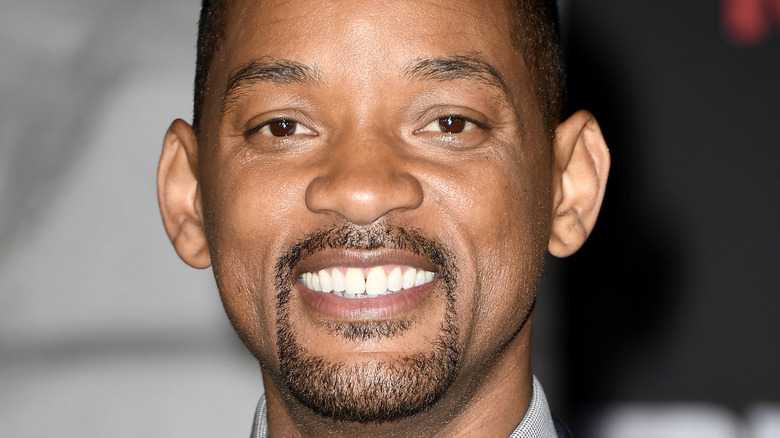 Frazer Harrison/Getty Images
Will Smith's name is still a topic of controversy after he infamously slapped Chris Rock at the Oscars. While Rock was presenting on stage, he made a joke about Smith's wife, Jada Pinkett Smith, which appeared to have upset the actor enough to go on stage and violently slap the comedian in front of an audience and on national television.
It was clear that the joke about Jada struck a nerve and caused Will to act out. He even posted an apology on Instagram following the incident and said, "Jokes at my expense are a part of the job, but a joke about Jada's medical condition was too much for me to bear and I reacted emotionally." He also apologized to Rock in his note on social media. However, what the audience did not see raised questions. It was unclear if Jada asked her husband to defend her after the joke, but Will is now finally revealing some new information about what caused him to get up. 
Will Smith says Jada didn't influence the slap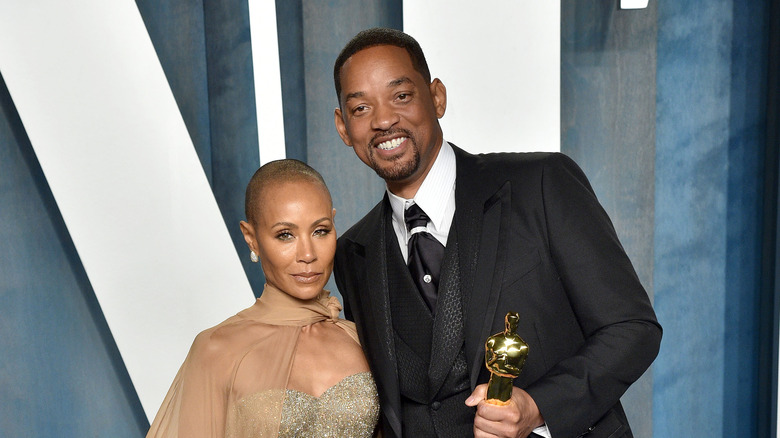 Lionel Hahn/Getty Images
Instead of doing a sit-down interview on television, Will Smith decided to open up to the world in an online video apology four months after he slapped Chris Rock at the Oscars. In the video, posted to platforms like Instagram and YouTube, Smith answered the question, "After Jada rolled her eyes, did she tell you to do something?" In response to the question, Smith said, "No! "It's like, you know, I made a choice on my own, from my own experiences, from my history with Chris." He continued, "Jada had nothing to do with it. I'm sorry, babe." He then apologized to his family and children for the pain the situation and his actions have caused them.
Smith also revealed that he has reached out to Rock to apologize one-on-one, but that the comedian is not ready to speak with him yet. At one of his comedy shows in April, Rock explained that he would not speak about the Will Smith situation until he got paid, per the Desert Sun. However, he did joke, "Life is good. I got my hearing back."
Despite the drama, it appears that the comedian is moving on from the situation. Fans will have to stay tuned to hear if the two stars ever decide to talk things out.