Elon Musk Reveals Hanging With Joe Rogan Had Some Unexpected Consequences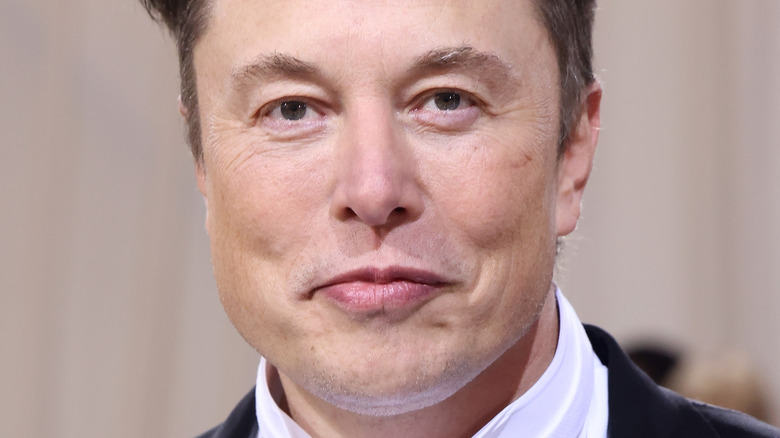 Taylor Hill/Getty Images
Elon Musk and Joe Rogan have certainly been chummy over the years. The popular podcaster and UFC commentator was one of Musk's most vocal proponents when his $44 billion buyout of Twitter got announced in April (of course, we have learned since that Musk's Twitter buyout is now less likely). Calling Musk "a movie star cut type of a superhero" on an April 26 episode of his "Joe Rogan Experience" podcast, per the New York Post, praising the mogul for supposedly keeping democratic principles alive. 
Meanwhile, to date, Musk has made three appearances on the "Joe Rogan Experience" podcast. His first appearance in September 2018 remains the channel's most watched episode on YouTube, garnering 54 million total viewers. His second came in May 2020 and his third in February 2021, with Musk regaling Rogan with a tale of cringey on-stage mishap for Tesla.
Not only does Musk share headline-worthy anecdotes when chatting with Rogan, but he also makes them, too. Case in point: It turns out their casual 2018 hang landed Musk in some hot legal waters.
Musk was drug-tested for a year after Rogan visit
On the Nelk Boys and John Shahidi's "Full Send" podcast on August 4, Elon Musk revealed he received "a lot of backlash" for smoking weed on-camera during his 2018 appearance on the "Joe Rogan Experience" podcast. Claiming he only took "one puff," Musk shared that the federal government still drug-tested him for a whole year "because it's still federally illegal." 
Musk wasn't the only casualty of his one puff — The "whole of SpaceX," as he described it, was affected by that one fateful interview clip. "Space X has federal government contracts, so our competitors were like 'Why aren't you doing anything? Look at him brazenly smoking weed on Joe Rogan's podcast,'" Musk explained, also noting he got tested for everything under the sun. Tesla's stock price took a hit as a result, and making matters worse, he had to make a concerted effort to convince his investors he wasn't struggling with substance use. "I don't know how to smoke a joint," Musk laughingly said.
Two years before the debacle, Musk made an off-hand joke about drug use when a Twitter user asked for advice on being productive without much sleep. "Large amounts of crack," he quipped. Luckily for Musk, that comment mostly flew under the radar!