James Franco Is Already Getting Backlash For His New Movie Role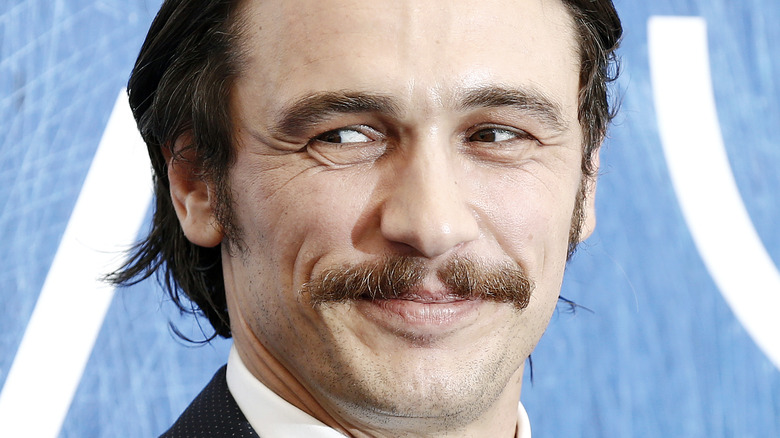 Andrea Raffin/Shutterstock
James Franco is dusting off his acting chops in a bid to return to the big screen four years after multiple accusations of sexual misconduct largely derailed his career. 
According to Deadline, as part of his return to acting, the Oscar nominee is set to play Fidel Castro in the upcoming indie film, "Alina of Cuba," based upon the real-life story of Alina Fernandez, daughter of the Cuban revolutionary. The actor — whose marred reputation has kept him from starring in mainstream roles — has quietly worked to mount a comeback and recently landed roles in the post-World War II drama "Me, You," and the action thriller "Mace," per IMDb.
Franco's return to acting hasn't gone off without a hitch. The decision to cast the former heartthrob as the Cuban leader in Miguel Bardem's upcoming biopic has been met with widespread condemnation on social media, and surprisingly, it has little to do with the allegations that threatened to sink his career.
Many are upset that a white actor was cast for the part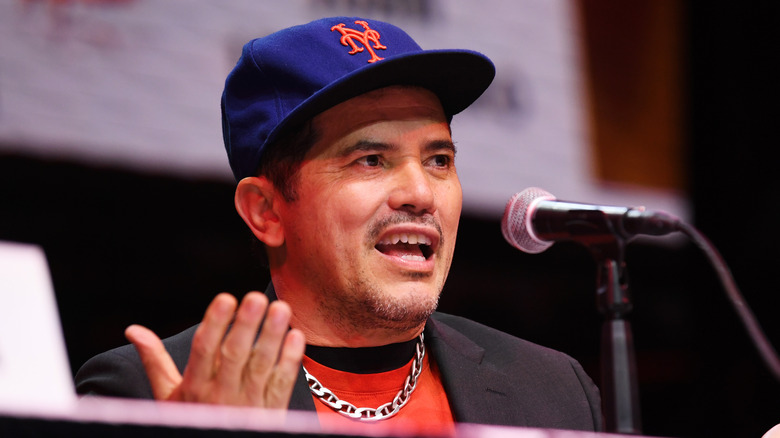 Chelsea Guglielmino/Getty Images
Many Latin actors are upset that James Franco was cast in the role, including "Encanto" star, John Leguizamo, according to CNN. Leguizamo took to Instagram to condemn the film's decision to cast the Golden Globe winner and argue that the part should have gone to a Latino actor instead. "How is this still going on?" Leguizamo wrote on Instagram alongside a screenshot of the Variety article that confirmed the news. "How is Hollywood excluding us but stealing our narratives as well? No more appropriation Hollywood and streamers! Boycott! This F'd up!" He added that he doesn't have a problem with Franco himself, just that "he ain't Latino!"
Many Latinx actors followed Leguizamo's lead in condemning the casting decision, including fellow "Encanto" voice actress Jess Darrow, who commented "wtf is this...." in response to Leguizamo's post. Jeff Torres, a Latino actor known for his roles in "Night Sky" and "S.W.A.T.," slammed the casting choice in a series of tweets. "I'm auditioning for another generic Latin-American drug dealer and James Franco is dead ass playing Fidel Castro. Latinos gettin' done dirty af out here and everywhere. Damn lol."