Why Hoda Kotb Considered Leaving The Today Show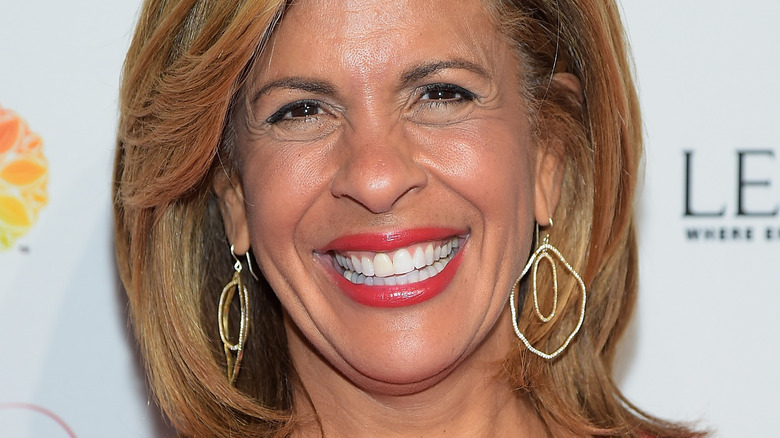 Michael Loccisano/Getty Images
For over 30 years, Hoda Kotb has been a mainstay of American news programming. In 1998, she joined "Dateline" after working as a CBS anchor in New Orleans, though Kotb got her start with smaller gigs at local stations in Mississippi and Florida, per The Washington Post. When she joined the "Today" show in 2007, the four hour broadcast went from a modest success to one of the top morning talk shows.
Since then, Kotb earned 12 Emmy nominations and boasts three wins (as of this writing), per IMDb. Additionally, after Matt Lauer's firing in 2017, she was selected to replace him alongside Savannah Guthrie — a first for the network. The show, now boasting two female anchors for the first hour, was a ratings hit — beating out "Good Morning America" for a consecutive month for the first time in five years, per The New York Times.
As a result, many fans were surprised when rumors began circulating that Kotb wanted to leave the "Today" show.
Motherhood comes first for Hoda Kotb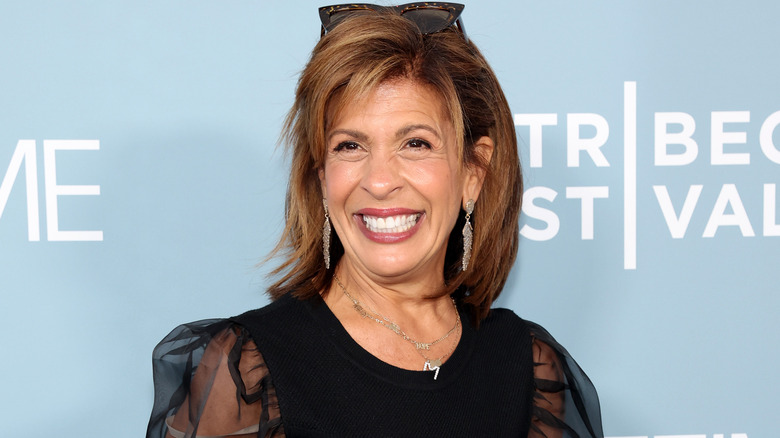 Monica Schipper/Getty Images
In 2019, Hoda Kotb's career was booming. The "Today" show was a huge success, and her popularity only seemed to be growing. At the same time, her family expanded with the adoption of her second daughter, Hope Katherine Kotb, in April of that year. She was already mother to Haley Joy Kotb, who she adopted in 2017. Becoming a mother changed the game for Hoda, who told People that she "just didn't know that this kind of love existed."
"My whole life, my career has been riding shotgun with me," the television host said in an interview with Us Weekly. "But now, with Haley, it feels like, for the first time, I can see clearly. I understand why I'm on this earth." Hoda also added that "the most exciting part of the day is after work when I'm holding her. Not when I'm interviewing someone, even if it's Beyoncé!"
Because of her love for her daughters, Hoda considered leaving the "Today" show despite her success. However, she realized her time in front of the camera wasn't over yet.
Why Hoda Kotb stayed on the Today show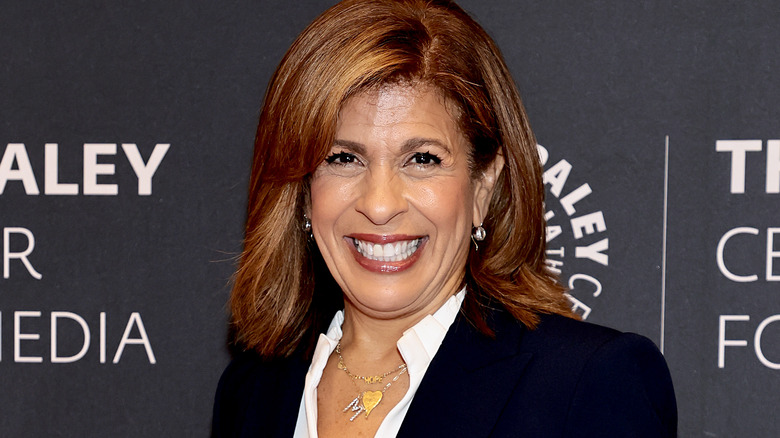 Jamie McCarthy/Getty Images
While Hoda Kotb prizes her family above all else, she recognized the importance of working as well. Not only does she enjoy her job, but the anchor feels it is important for her daughters to have a working mother as a role model.
"There was probably a minute there where I was thinking to myself, 'I've worked for, like, 30-plus years of my life and now I get this. Do I really want to be working while I'm doing this?'" Hoda told Us Weekly. "I think at the end of the day I realized I actually love work, and I want my kids to know that work is an awesome thing."
Admittedly, her daughter, Haley, is less excited to see her go to work in the morning, but Hoda knows it's good for her daughters to see her doing her job. She further explained that she wants Haley "to be a worker." Either way, Hoda gets to have the best of both worlds with a dream job and a loving family.