Hoda Kotb's Admission About Her Past Health Struggles Are Absolutely Heartbreaking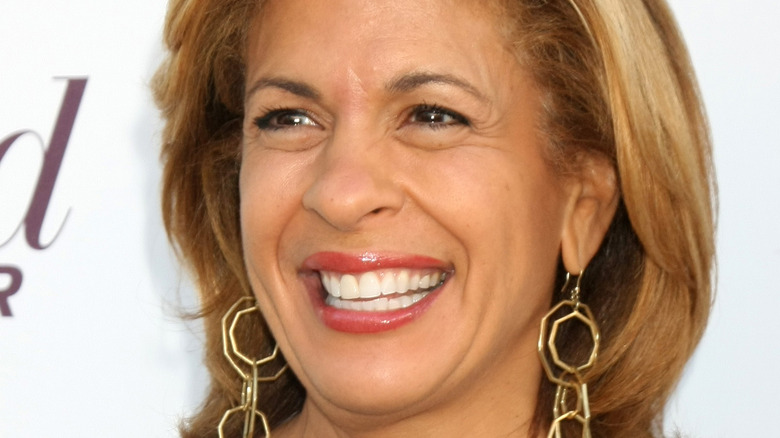 Kathy Hutchins/Shutterstock
Hoda Kotb has a lot more in common with her "Today" cohost Savannah Guthrie than just their jobs. They both have two children each, and they became mothers later in their lives. Guthrie gave birth to her first child, daughter Vale, at age 42, and struggled to conceive her rainbow baby, Charley, two years later. 
Kotb, meanwhile, long feared that motherhood was off the table for her: after Kotb was diagnosed with breast cancer in 2007 at age 43, she suppressed her desire to have a child, because her cancer treatment — including a mastectomy and reconstructive surgery — left her unable to have children. It wasn't until talking with a friend that she realized she still wanted them. "I looked at her and I said, 'Well, I do.' I didn't say did, I said I do," Kotb recalled on People's "Me Becoming Mom" podcast after her friend said neither of them wanted children. "Because I had never shared it with anyone that I had wanted — I still yearned for [having children] because it seemed like wanting to go to the moon, it's not happening, so don't even bring it up." Kotb added, "It was so weird. It was an everyday moment that turned into an epiphany and I had never spoken it." In 2017, Kotb was 52 when she adopted her first daughter, Haley Joy.
Now, Kotb has revealed new details about her heartbreaking journey to becoming a mom after surviving cancer.
Hoda Kotb reached out to another star for adoption help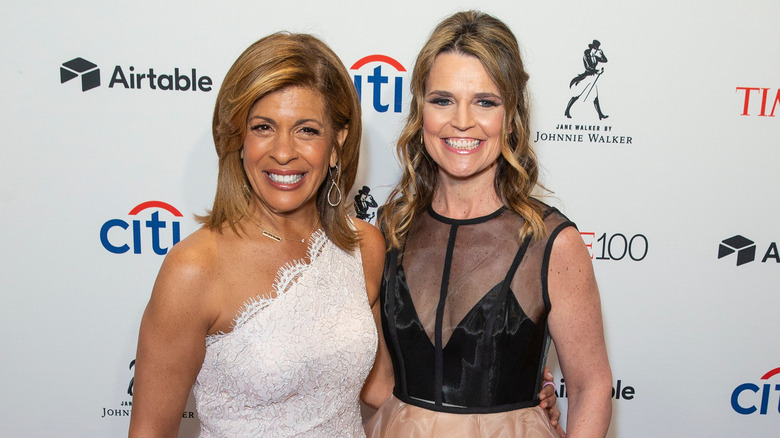 lev radin/Shutterstock
Though Hoda Kotb's motherhood story ends with her happily adopting two girls, Haley in 2017 and Hope in 2019, the "Today" co-anchor had a difficult time after surviving breast cancer. "I remember that my oncologist called and we were talking about freezing my eggs," Kotb told Good Housekeeping for its April issue, explaining that her cancer treatment and her age made it unlikely for her to have children. "I was in my room and I just sobbed. I thought, Well, that's that, isn't it?" She blamed herself, as so many women struggling with fertility do. "So I just pushed it away, because the reality seemed impossible to bear. How do you survive knowing you can't have what you desire and what you feel like you actually physically need?"
Fortunately, the support she felt from her then-fiance, Joel Schiffman, allowed her to pursue adoption. "Having a stable relationship in that moment was really important," she said. "Once that fell into place, it didn't seem as scary to me." Though Kotb and Schiffman split in January, they remain friends and coparents.
Kotb also contacted another famous adoptive mom for advice. "I also read about Sandra Bullock and the children she adopted. I'd always felt a weird connection to her," Kotb explained, though their only relationship was through the "Today" show. "I called her, and we talked. She said adopting was the most important thing she'd ever done," Kotb added. "Sometimes all you need is a model before [you realize], I can handle it."