Are Kira Kosarin And Jack Griffo Friends In Real Life?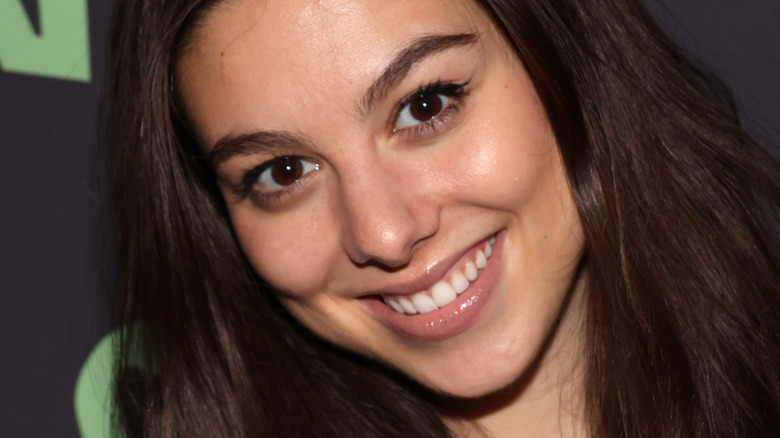 David Livingston/Getty Images
The kids' comedy show "The Thundermans" made Kira Kosarin and Jack Griffo stars. The Nickelodeon series premiered in October 2013 and ran for four seasons until finally ending in March 2017. According to the show's bio, "Max and Phoebe Thunderman are just trying to lead a normal life... but can life ever be normal in a family of superheroes?" Griffo and Kosarin played fraternal twins Max and Phoebe Thunderman. She was kind, wanted to do good in the world, and aspired to be a superhero. Max was the opposite. He wanted to forge a separate identity from his twin and wreak havoc and mayhem upon the world in a true supervillain style.
Meanwhile, their parents, Hank and Barb, and their little sister, Chloe tried to live a regular life. They wanted to blend in with the local community and (unsuccessfully) not draw on their superpowers. Max and Phoebe's other siblings, Billy and Nora Thunderman? Not so much. The show was a smash hit. The network boasted that it captured "super-sized ratings" after the Season 4 premiere was the "top rated kids show of the day." 
Unlike other Nickelodeon stars who can't stand each other, it was evident that Kosarin and Griffo had great on-camera chemistry. In a J-14 video she claimed that their acting chemistry was a large part of why he had been cast in the role of Max. But when the cameras stopped rolling, were Kira Kosarin and Jack Griffo friends in real life?
Kira Kosarin and Jack Griffo go way back
Kira Kosarin and Jack Griffo go way back and are great friends in real life. Kosarin explained to J-14, that they attended school together at age 14, but they'd "known each other for years in acting classes." She explained that before Griffo was cast in "The Thundermans," they already had a long history of collaborating on-camera. "We'd done scenes together; we'd been improving together," she shared.
However, despite fans' wishes and speculation to the contrary, it appears that Griffo and Kosarin never had a real-life relationship beyond close friends. "Kira and I are like twins — seriously. We have a ton in common, and she was one of the first friends I made out here," Griffo told Girls' Life. "We just really enjoy each other's company," he continued. "Our parnets wanted us to date when we first met," Kosarin admitted in an interview.
She said it was hilarious that fans had conjured up a couple name, "Jira," so they decided to mess with everyone. Griffin posted a "wedding pic" of him and Kosarin on Instagram: "you guys guessed it, #jira," he captioned the since-deleted photo. "We just think it's the funniest thing ever because we couldn't be more like brother and sister," Kosarin said. Griffo continued the joke in 2021. He posted a photo of himself as a bride smiling alongside his groom. "That time, I married Brian Stepanek. LONG LIVE ARWIN," he captioned the pic.
Kira Kosarin and Jack Griffo are united in music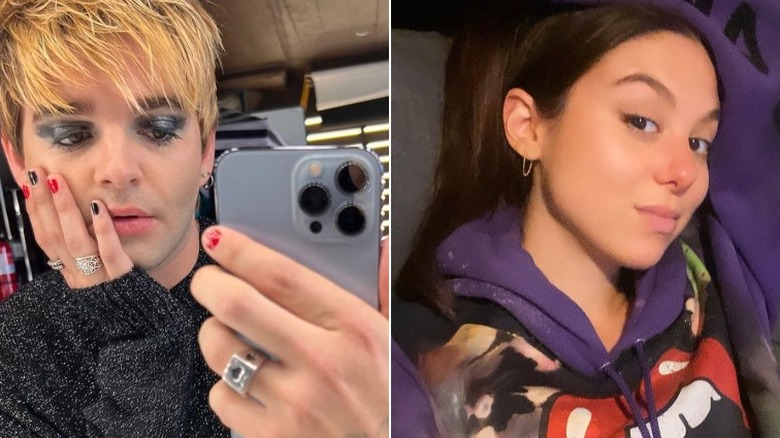 Instagram
Kira Kosarin and Jack Griffo's roles in "The Thundermans" made the child stars super-rich. According to Celebrity Net Worth, Kosarin is worth $4 million and Griffo, $3 million. However, despite continuing their acting careers, they've both gravitated toward their primary love, music. Kosarin is signed to the music label Republic Records. She'd written lyrics as a kid, as a type of therapy, and returned to it during the pandemic lockdown. Kosarin admitted that expressing her feelings helped her regain her sense of self.
"Being an actor, where your job is to play somebody else, I had no identity of my own... I had really lost myself," she admitted. At first, her songs were about angst and seeking belonging, but everything changed after meeting her boyfriend, Max Chester. "I found love, and he held space for me to heal myself in ways I didn't even know I wanted to," Kosarin explained.
Meanwhile, Griffo heads the band Pretty Grit and releases tracks through the independent artist network, Reverb Nation. "We really see our future just being together, touring and just writing music and recording music," he told Echo. Griffo said he also turned back to music as a form of catharsis and hoped the band's tracks would resonate with struggling others. "I'm hoping that my music, art can inspire people to like, take another look at their life, you know, and go outside and like, cause, God is really like all around us."