The Real Reason Zac Efron Doesn't Drink Alcohol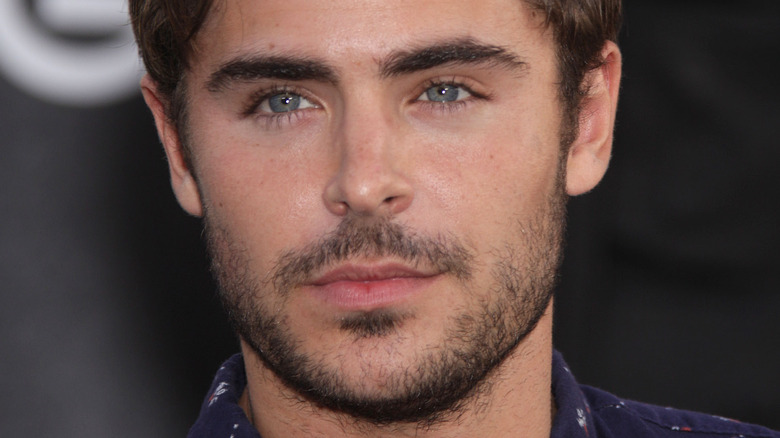 DFree/Shutterstock
Zac Efron sang his way into the hearts of fans in the 2006 Disney Channel original "High School Musical" to become an instant star and overnight teen heartthrob. Though Efron didn't actually sing in the film as his character Troy Bolton (it was Drew Seeley's voice), his success was unstoppable. Efron returned for the second and third film in the trilogy and fought to get his singing voice used in the movies, he told the Orlando Sentinel. The formula worked and the third movie alone earned $250 million worldwide, Variety reported. It only took five years for the franchise to net $4 billion from retail sales, like school supplies and posters, thanks in large part to Efron's family friendly appeal and charming persona.
But, eventually, it all became too much for the actor. "I lost my mind because of the internet," Efron told The Sunday Times in July 2016. "I'd read 30 positive things and one bad thing, then I'd harbor that bad thing. It drove me crazy," he recalled. Efron admitted this led to depression and uncontrolled partying, including alcohol abuse. 
Efron later decided to leave Hollywood to travel the world. It's not like he went completely off the grid, as the two series, "Killing Zac Efron" and "Down to Earth," documented many of Efron's global adventures. "I love to explore new places and immerse myself in their culture and learn different ways of life," he told E! News. It was all part of his personal growth — including the decision to become sober.
Zac Efron reveals how he struggled with fame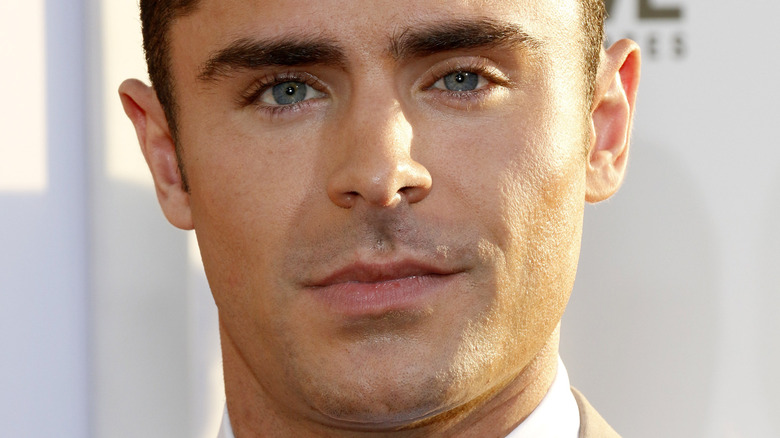 Tinseltown/Shutterstock
After Zac Efron graduated from the "High School Musical" trilogy, he moved past Disney to films like "Neighbors." In the comedy, Efron played a ripped frat bro whose life revolves around parties and looking good with his shirt off. This wasn't too far off of Efron's real experience as a popular young star. "I mean, you're in your 20s, single, going through life in Hollywood, you know? Everything is thrown at you," he told The Hollywood Reporter in 2014. All these temptations began to pile up for Efron and he couldn't say no to some vices, ultimately checking himself into rehab. "I was drinking a lot, way too much," he confessed.
Efron also used cocaine for several reasons. Supposedly, a combination of family issues, a post "High School Musical" career slump, and personal struggles pushed him to use the drug. He appeared to be better after checking into rehab and landing the role in "Neighbors." But, unfortunately, the fictionalized frat fun may have been triggering for Efron. "Every single day was more or less a party ... it sort of became real," he remembered about filming. Efron reportedly missed several days of filming, with signs suggesting he might be using cocaine again, according to TMZ. After filming ended, Efron entered rehab for the second time. A source close to Efron said of the actor after rehab, "He's healthy, happy and not drinking ... he's taking time to focus on working," per E! News.
A fight may have helped Zac Efron change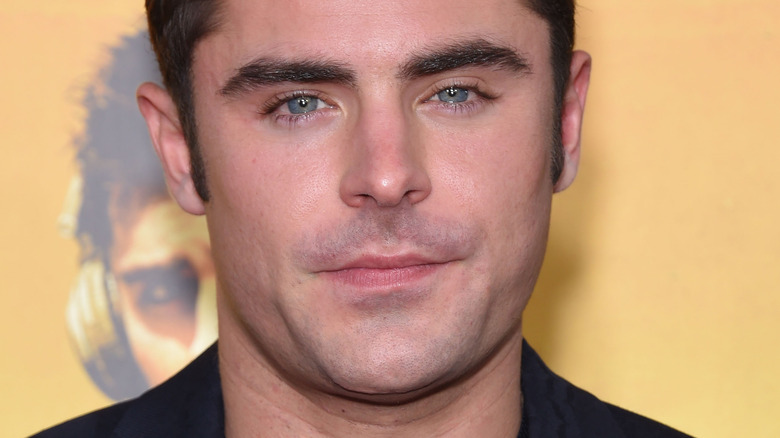 DFree/Shutterstock
Only a few weeks before "Neighbors" came out in movie theaters, Zac Efron faced a frightening incident. After he and a friend ran out of gas during a late-night food run around Los Angeles, the two fought with a homeless man on the side of the 110 freeway. The man was armed with a knife and hit Efron in the face but, fortunately, police quickly intervened to break up the scuffle. It was "the most terrifying moment in my life," Efron told The Hollywood Reporter in 2014. It also appeared to be a true turning point for Efron. The actor then began focusing on his fitness and well-being, including therapy and joining Alcoholics Anonymous. "I wasn't really being myself. A lot of my hobbies had gone out the window," Efron recalled to Elle about his darker days. By going sober, "what I found is structure," he added. Instead of hiding from the public eye about his addictions, Efron believed it was important to be honest about his difficult history and instead "celebrate it. Most days I wake up excited now," he told The Sunday Times.
Efron appeared to keep his positive outlook, but also admitted there was still room to grow. During an appearance on "The Ellen DeGeneres Show," the host asked Efron if playing a dad in the 2022 "Firestarter" remake made him aspire to become a father in real life. The actor said, "I have a bit more growing to do, probably."
If you or anyone you know is struggling with addiction issues, help is available. Visit the Substance Abuse and Mental Health Services Administration website or contact SAMHSA's National Helpline at 1-800-662-HELP (4357).