Zac Efron Opens Up About The Possibility Of A High School Musical Reboot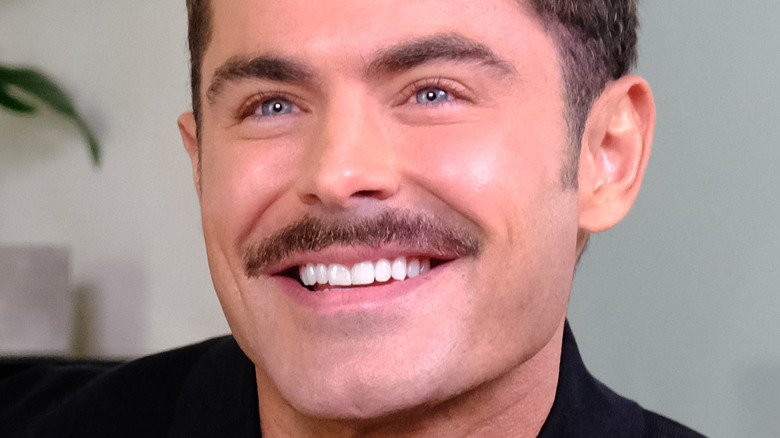 Joe Scarnici/Getty Images
Zac Efron is one of the most beloved actors in Hollywood, and he has certainly proven his talent. The star appeared in the Disney smash "High School Musical" in 2006 (and two sequels), and his role in the film opened plenty of doors for other opportunities, including musicals like "Hairspray" and "The Greatest Showman," per IMDb.
And who could forget Efron's role as lifeguard Matt Brody in the 2017 film "Baywatch?" But, don't expect the star to get into tip-top shape for any other parts as he did in the movie because it was a ridiculous amount of work. During an appearance on "Hot Ones" with Sean Evans, the actor said he "doesn't ever want to be in that good of shape again." He explained, "You've got things like water under your skin that you're worrying about, making your six-pack into a four-pack. S**t like that it's just not ... it's just stupid."
There's no doubt that musicals have been Efron's bread and butter, but the star walked about from a role in the "Footloose" reboot in 2009 because he wanted to explore other film genres. "I'm sure 'Footloose' would have been a huge challenge," Efron told Entertainment Weekly (via Broadway World). "The actors that I love and the actors that work really hard in this industry are always shaking things up, trying new genres, acquiring new skill sets. That's what's always going to appeal to me: the unknown." But, he may have changed his tune again on musicals. 
Zac Efron is down for a High School Musical reboot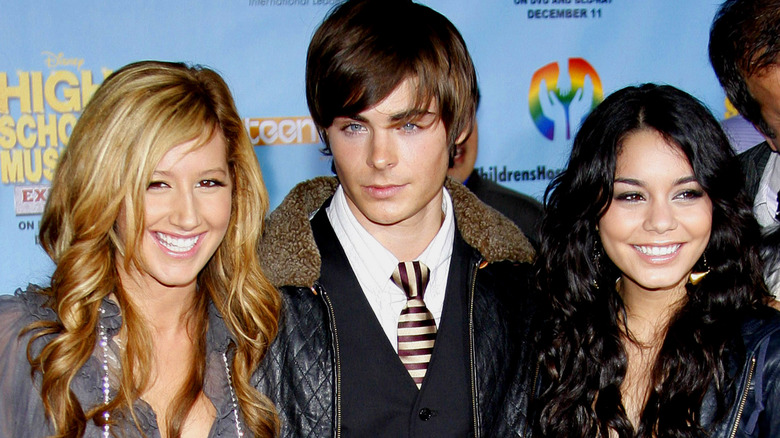 Tinseltown/Shutterstock
Could the Wildcats be coming back to a television screen near you? If it was up to Zac Efron, it certainly seems that way. There's no doubt that Efron's role in "High School Musical" put him on the map. Efron played the role of Troy Bolton in the musical that had catchy tunes, fun choreographed dances, and made us wonder why our high school experience wasn't like that. In an interview with E! News, Efron was asked if he would be down for a reboot, and his answer is music to fans' ears.
"I mean to have an opportunity in any form to go back and work with that team would be so amazing," the star said. "My heart is still there. That would be incredible. I hope it happens." Umm, us too! It seems as though many fans are totally on board with the idea of a reboot, and they flooded E! News' Instagram post with their pleas to make it happen. "Our heart is still there too!" one fan commented on the post. "Once a Wildcat, Always a Wildcat!!! High School Musical Forever!!!" another social media user chimed in.
In 2020, Efron's "High School Musical" co-stars Ashley Tisdale, Corbin Bleu, Vanessa Hudgens, Lucas Grabeel, and Monique Coleman delighted fans with a reunion to perform the hit song, "We're All in This Together." Efron did not make an appearance, but it seems like he'd be game to now.