Britney Spears' Ex Drops Bombs About The Singer's Relationship With Her Sons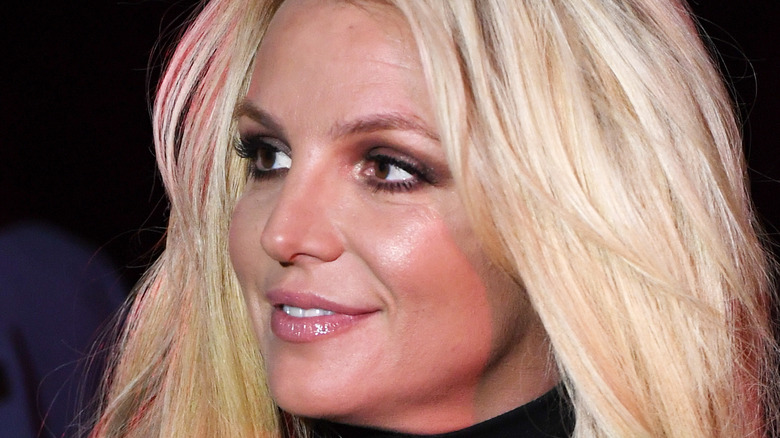 Ethan Miller/Getty Images
Kevin Federline, second-rate rapper and ex-husband of Britney Spears, is sure to ruffle some feathers given his recent comments regarding his ex-wife, her conservatorship, and their two children. For those who don't remember, Spears spent a few very tumultuous years with Federline back in the early aughts, from their surprise wedding in 2004 to their contentious divorce just three years later. Despite his futile attempts to emerge from his ex-wife's shadow, Federline was mostly ridiculed by the media and painted as a gold digger who forever stained the legacy of a pop icon. And now, after nearly a decade of keeping hush on the subject, Federline is back with a bombshell interview set to air next week.
The would-be rapper touched upon a wide range of topics, and it sounds like he has no problem revealing a few unwelcome secrets about the two boys, Preston, 16, and Jayden, 15, he shares with Spears.
Her sons have halted contact with the star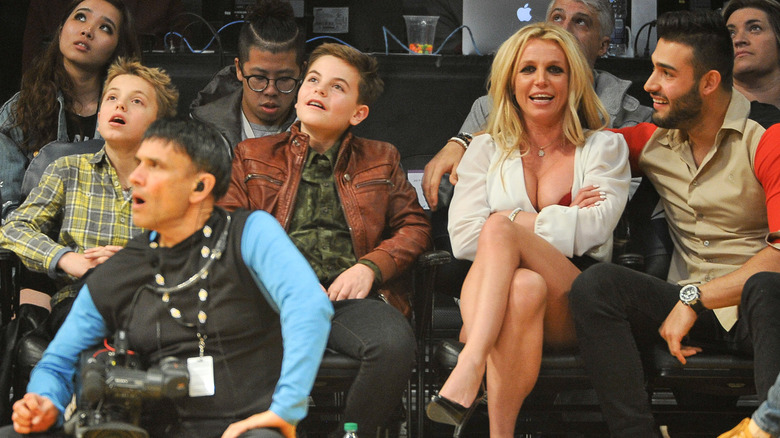 Allen Berezovsky/Getty Images
Kevin Federline says that their sons are deliberately choosing to avoid their mother right now, according to the Daily Mail. "The boys have decided they are not seeing her right now," Federline revealed. "It's been a few months since they've seen her." The former backup dancer also claimed that their sons made the decision not to attend Britney Spears' wedding to Sam Asghari ​earlier this summer.
Federline explained that the end of Spears' 13-year conservatorship brought about new challenges for him as a parent, especially as the singer explored her newfound freedom, which occasionally included the mom of two posing au naturel on Instagram. "I try to explain to them, 'Look, maybe that's just another way she tries to express herself.' But that doesn't take away from the fact of what it does to them," he explained. "It's tough. I can't imagine how it feels to be a teenager having to go to high school."
According to The U.S. Sun, Preston and Jayden ultimately decided to break off contact with their mother after they became 'increasingly uncomfortable with what they were witnessing during their visits,' which Federline refused to elaborate on.
Britney claps back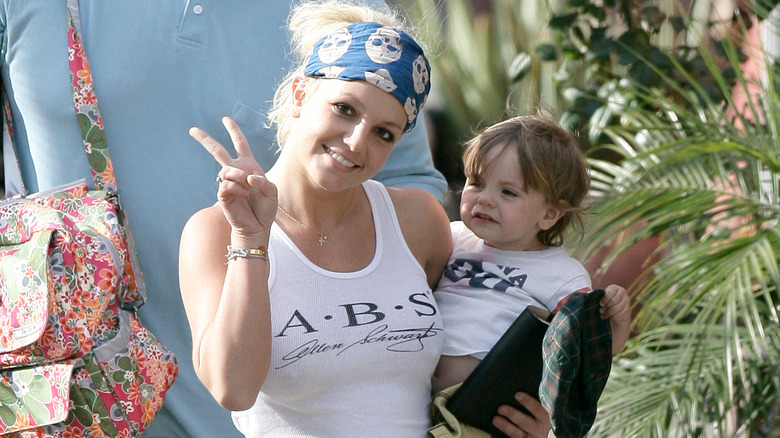 ET Drone Home/Shutterstock
Welp, it didn't take long for Kevin Federline's bombshell interview to make its way back to Britney Spears, and as you might have guessed, she clapped back with a scathing rebuke. "It saddens me to hear that my ex-husband has decided to discuss the relationship between me and my children ..." the 40-year-old singer wrote in a note shared to her Instagram Story, adding that raising teenage boys is always a challenge.
The Grammy-award winner also took issue with Federline's insinuation that the recent rift between her and her sons is because they are bothered by her revealing social media posts, writing, "It was LONG before Instagram...I gave them everything."
The singer concluded her note with a bewildering message: "Only one word: HURTFUL...I'll say it...My mother told me 'You should GIVE them to their dad' ...I'm sharing this because I can...Have a good day folks!!!" While we're not entirely sure what she means, we'll bet the person she directed it at knows.