What Is Mindy Kaling's Real Name?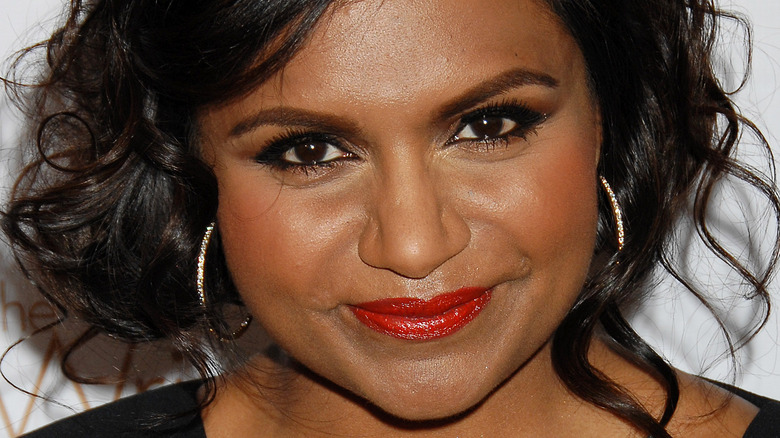 Ga Fullner/Shutterstock
Mindy Kaling shortened her real name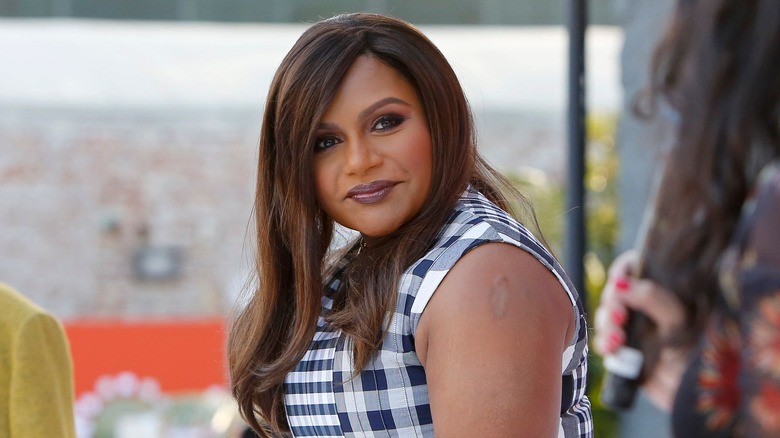 Rachel Murray/Getty Images
Mindy Kaling began her life in Cambridge, Massachusetts where her parents, both from India, gave her the name Vera Mindy Chokalingam. "Vera isn't just an old Russian lady's name, it's an incarnation of a Hindu goddess," she told the Improper Bostonian in 2006, adding that "they never called me it." The Emmy-nominated actress says that her parents have always referred to her as Mindy, something she says started while her mother was pregnant with her, and her parents were still living in Bengal.
The actress shortened her last name, Chokalingam, to "Kaling" and chose to go by her middle name, which actually comes from a classic comedy show. "When my mom was pregnant, my parents were living in Nigeria and wanted a cute American name, because they were moving here, and they knew Mindy from Mork & Mindy," she told the mag. Considering the origins of her name, it's no surprise that the actress made a name for herself in comedy.
The actress paid homage to her mother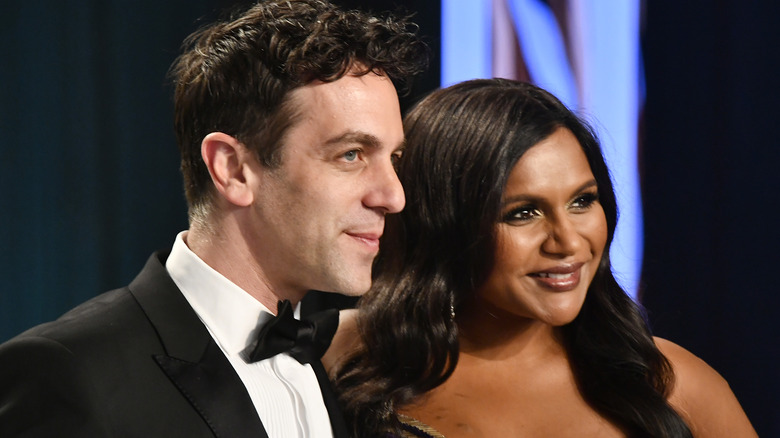 Frazer Harrison/Getty Images
Mindy Kaling's stage name is a sweet reminder of her connection to her late mother, Swati Roysircar, and the actress paid homage to her when she welcomed her first child in 2017. A birth certificate obtained by The Blast revealed that the actress gave her daughter the middle name Swati, after her mother.
The actress has continuously praised her mother as an example of how to be a good parent. "My mom was incredibly fierce and so devoted to us, just loved us and really wanted us to be happy no matter what we did," she told Willie Geist while appearing on NBC's "Today." "My career choice was not something that she was familiar with, and she was just so supportive of that. And if I could give that to my child, just that open-mindedness, I'd be so happy."
Kaling may be proud of her heritage, but don't expect to see her going by her birth name anytime soon. When asked if she ever used it in a credit, she responded: "If they hire me to be the singing heroine of a Bollywood movie, sure."