What Really Happened Between Jada Pinkett Smith And Marc Anthony?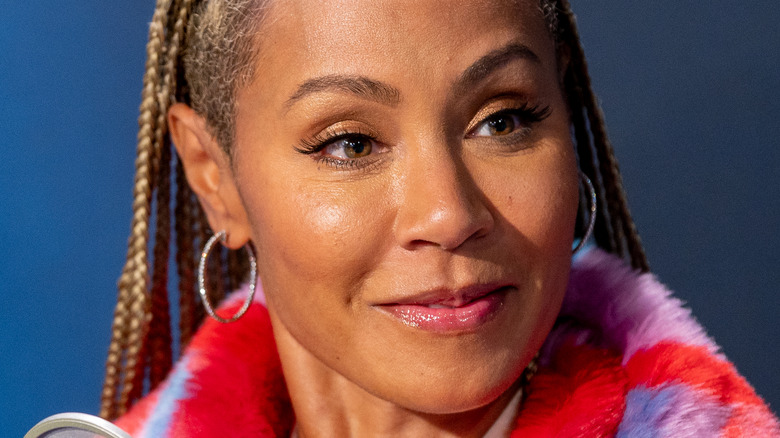 Roy Rochlin/Getty Images
Jada Pinkett Smith and Will Smith's marriage was once a very private union. However, in recent years, the couple's personal lives have been riddled with cheating rumors. Smith was once accused of having an extramarital affair with Margot Robbie while filming their 2015 film, "Focus." According to a report published by Star, the actors were seen "laughing, hugging and muzzling each other in the dark." The outlet also obtained photos of Smith and Robbie in several questionable poses. Robbie later shot down the claims and suggested the images were taken out of context. "There's absolutely no truth to the ridiculous rumor in Star mag," Robbie tweeted (via TooFab). "It's disappointing that goofing around on set could be taken so out of context."
Pinkett Smith also found herself involved in a messy debacle when her "entanglement" with singer August Alsina was made public. Alsina revealed the affair during a conversation with Angela Yee, detailing a relationship he said was blessed by Smith. Smith and Pinkett Smith later confirmed that the affair happened, but denied that it was ever approved by the "I Am Legend" actor.
While Pinkett Smith's quarrel with Alsina might have been one of the most explosive revelations to ever come out about the actor's marriage, the "Girl Trip" star was also once linked to singer Marc Anthony.
Jada Pinkett Smith denies Marc Anthony rumors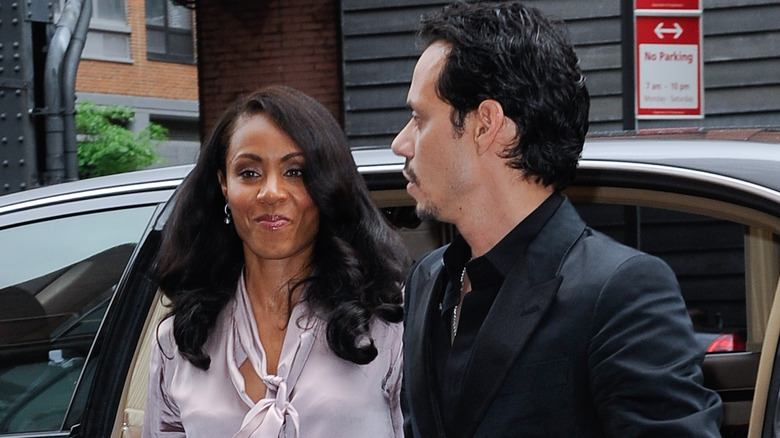 Ray Tamarra/Getty Images
In 2011, InTouch Weekly published an explosive story claiming that Will Smith walked in on Jada Pinkett Smith and Marc Anthony in their family home (via the Daily Mail). The drama was further exacerbated when Us Weekly reported that the "Bad Moms" actor and Smith were headed for divorce, prompted by Pinkett Smith's rumored affair. According to the insider, Anthony and Pinkett Smith became "inappropriately close" while working on the series "HawthoRNe." "They were a little touchy and like they were in their own little world," they described. Insiders also claimed that Anthony's then-wife, Jennifer Lopez, felt that Pinkett Smith was "overstepping her bounds" by sharing marital advice with him.
Following the published reports, a rep for Pinkett Smith adamantly denied the cheating rumors, but refused to address the divorce speculation. "All the rumors regarding Marc Anthony and Jada are false. Completely untrue," Karynne Tencer told People. "As for [the reports of a split between] Will and Jada, I'm not commenting on their personal life." A rep for Anthony also denied the allegations.
Marc Anthony called the rumors laughable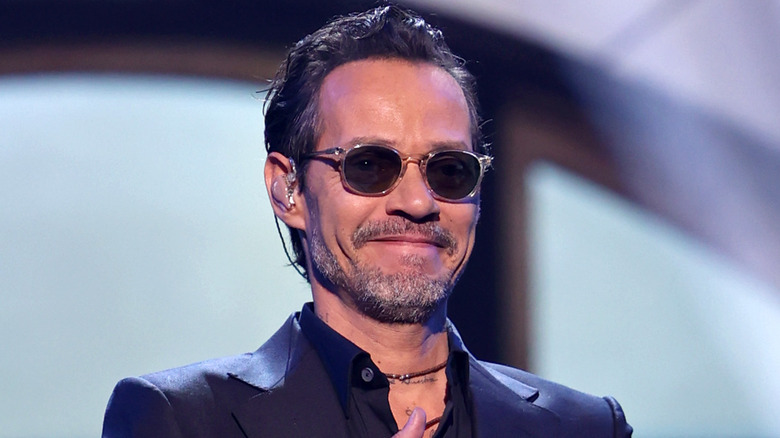 Rodrigo Varela/Getty Images
After initially denying the scandalous claims via his rep, Marc Anthony himself spoke out about the rumored affair during an interview on "Nightline." "When something like that happens, it's laughable," Anthony told host John Quinones. "We've been friends for years. Jada, Jennifer, me and Will, for years." He went on to explain that, while untrue, the allegations were hurtful to the families of everyone involved. "What bothers me is the effect it has on family. To Will and Jada's circle, to their friends, their family, their loved ones," he said.
To further prove that his relationship with Jada Pinkett Smith was strictly platonic, Anthony and Will Smith hung out together at a Dolphins game months after the rumors surfaced. And while Pinkett Smith was not present at the sporting event, Anthony and Smith appeared very friendly, according to Us Weekly. A witness, who was also in attendance at the game, said the pair "seemed to be getting along very well."