Why Jenny McCarthy And Barbara Walters Didn't Get Along On The View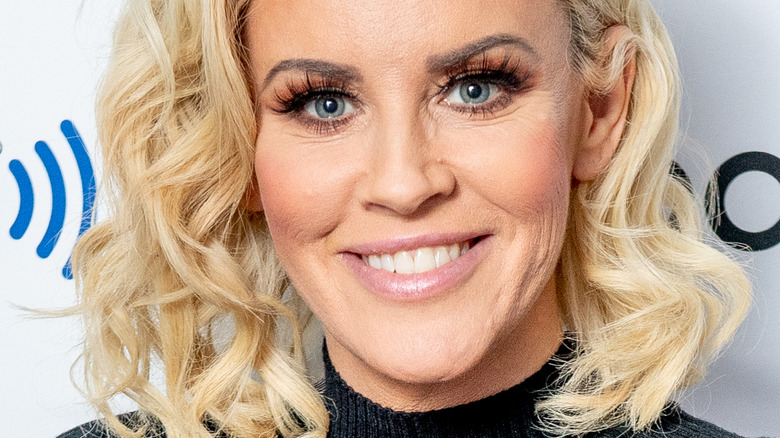 Roy Rochlin/Getty Images
Cast shake-ups on ABC's "The View" have become a regular occurrence for the daytime program. The talk show, which sees a panel of women discuss news and other trending topics, has been a fixture on the network's lineup since it premiered in 1997. In 2013, the show tapped actor Jenny McCarthy to join the cast, following Joy Behar and Elisabeth Hassleback's exits. "We are delighted that Jenny will be joining us as a permanent co-host on 'The View' starting in September," Walters said (via ABC News).
The "Witness Protection" actor also shared words of excitement amid the announcement. "I'm beyond thrilled to be joining Barbara and the other amazing women at the table," McCarthy said. "I look forward to helping make hot topics a little bit hotter, and showing my mom that my interrupting skills have finally paid off." However, despite an optimistic beginning, McCarthy and Walters did not get along at all.
Jenny McCarthy was miserable while working with Barbara Walters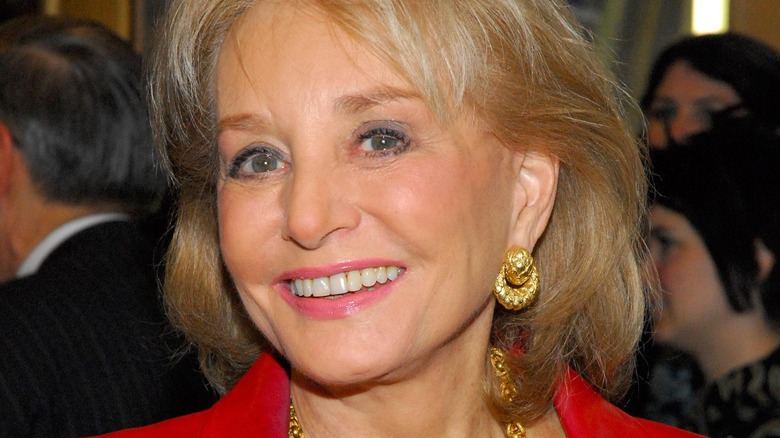 Everett Collection/Shutterstock
Jenny McCarthy's run on "The View," which lasted from 2013 to 2014, was filled with angst, according to the actor. In the 2019 book "Ladies Who Punch: The Explosive Inside Story of The View," McCarthy revealed that she was "miserable" every day. "I couldn't be myself," McCarthy recalled (via Entertainment Tonight). "Every day I went home and I was miserable. It really was the most miserable I've been on a job in my twenty-five years of show business."
McCarthy went on to claim that Barbara Walters, who was gearing up for retirement, often ridiculed her for seemingly no reason. The television personality recalled an supposed incident where Walters discovered a used tampon in the bathroom toilet and blamed McCarthy for the mishap. "She's standing in the hallway where the guests are, yelling at me about a tampon... Maybe in her brain, she went, 'I'm going to the youngest, newest person here, because obviously she has her period and left a tampon floating,'" McCarthy recalled. McCarthy also claimed that Walters would force her to change clothes before taping, and often criticized her commentary during commercial breaks.
McCarthy doubled down on her claims and further slammed the ABC talk show during an episode of "The Jenny McCarthy Show" on SiriusXM. The former model called the show "terribly unprofessional" for a mass firing that also included co-host Sherri Shepherd and co-creator and former executive producer Bill Geddie.
Jenny McCarthy has gotten over the drama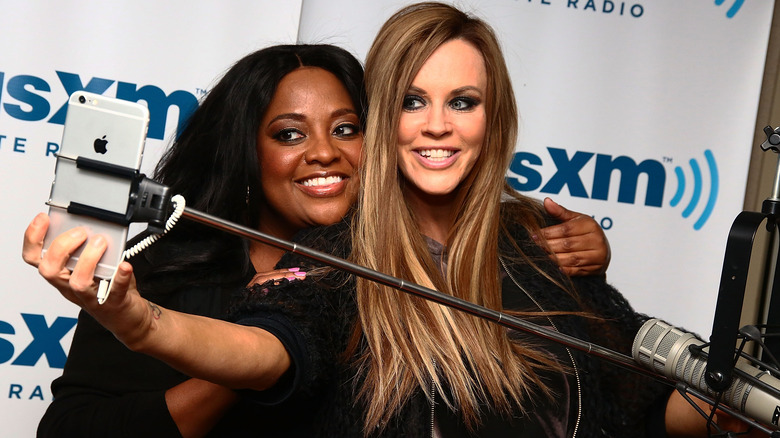 Astrid Stawiarz/Getty Images
Despite her seemingly rocky stint as a cast member on "The View," Jenny McCarthy still greatly admires Barbara Walters. Following news that the journalist was ill, McCarthy revealed that she, along with Sherri Shepherd, sent Walters their well-wishes. "I heard that she's in a place of not doing great, and I just talked to Sherri Shepherd about it and we're sending some cards over to her," McCarthy told Us Weekly. McCarthy went on to gush about her former co-panelists, calling Walters a "juggernaut." It also appears that the actor changed her perspective on her experience with the daytime show. She said, "The best thing that came out of it was Barbara Walters... I really soaked in as much as I could of her, like, skill set, tools, tips. I listened, took notes. So that was the best."
Similarly, Shepherd, who was fired alongside McCarthy, has also since shared touching sentiments about the famed news personality. "I found my voice with Barbara Walters," she said during an appearance on "Radio Andy." Shepherd went on to explain that, while Walters was "hard" on the cast, it was the best eight years of her career.