How Old Was Aaron Taylor-Johnson When He Met His Wife?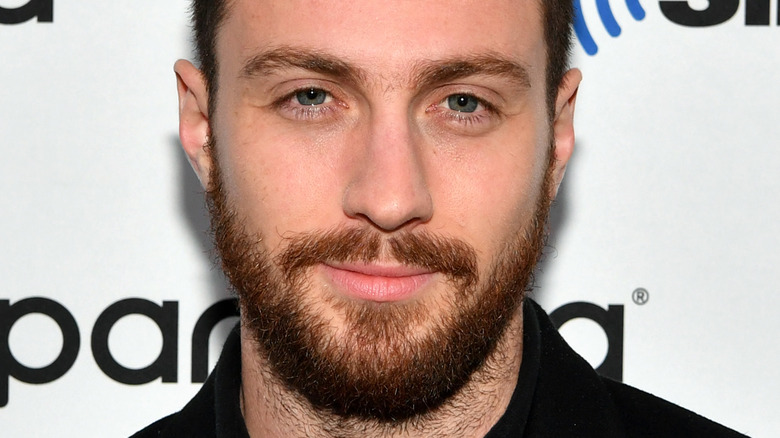 Slaven Vlasic/Getty Images
Aaron and Sam Taylor-Johnson have been married for more than a decade now, which is more than the average shelf-life of most Hollywood couples. In June, the two renewed their vows to one another and took to social media to share how happy they were to reach such a milestone.
"Yesterday was the most beautiful day, summer solstice, our 10th anniversary... we renewed our vows to one another and confessed our love in front of our nearest and dearest friends and family it was a celebration of love and joy!" Aaron wrote on Instagram. "A decade of marriage. It was a magical unforgettable day and the sun did not stop shining on us both.. we are blessed beyond belief. Sammy you are my love, my life, my soulmate, my wife, my world!"
Many fans sent congratulatory messages to the couple, while some raised eyebrows at the fact that they were still together. To this day, there's still some controversy surrounding their age gap, with some fans calling into question how the relationship started in the first place.
Aaron and Sam Taylor-Johnson met when he was 18 and she was 42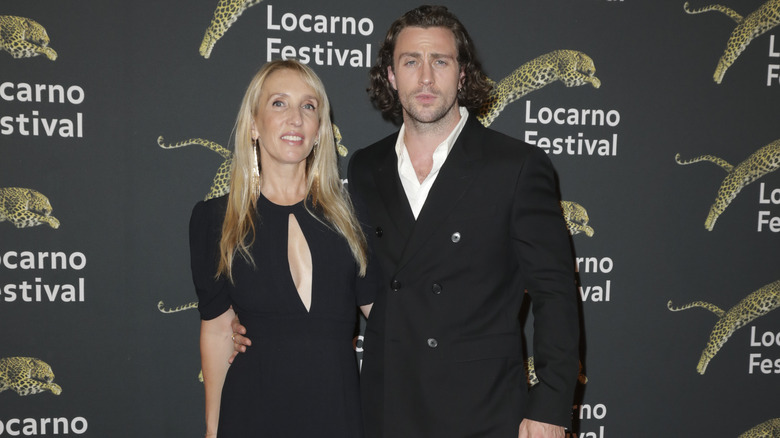 Rosdiana Ciaravolo/Getty Images
It's unclear how old Aaron and Sam Taylor-Johnson were when they were met, as some publications say they were 19 and 42, and some say they were 18 and 42. Whatever the case may be, they have at least a 23-year age difference. Their paths crossed when Aaron auditioned for "Nowhere Boy," which Sam had directed.
"I remember it very, very clearly," Aaron told Harper's Bazaar in 2019 of their first meeting. "I know exactly what she was wearing. This white shirt that she still has, that I love. It definitely changed my life, though not in the way I expected." Meanwhile, Sam said that she had been impressed with Aaron's talents from the get-go, and she knew right from the beginning that he would nab the role. "I opened the door to [John] Lennon," she told The Telegraph. "When Aaron goes up for a job he gets into the character quite intensively — so I thought, yup, you're hired. I knew instantly — I could see how much research he'd done already just by the way he was standing and the few words he said."
And while they insisted that they remained professional on-set, Sam revealed that they started dating immediately after filming. "Everyone on set knew," she dished. "And as soon as we finished, he told me he was going to marry me. We had never been on a date, or even kissed."
Aaron Taylor-Johnson doesn't care about their age gap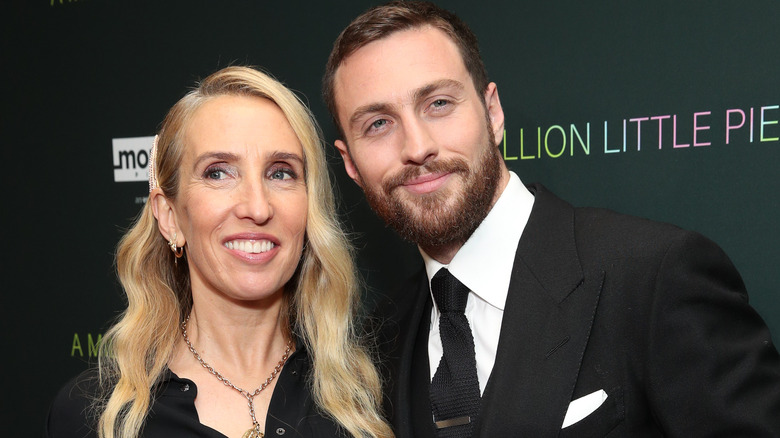 Rich Fury/Getty Images
Aaron Taylor-Johnson is aware that many people question his marriage with Sam Taylor-Johnson, but he has repeatedly said that he doesn't mind their age difference. Speaking with The Telegraph in 2019, he said he barely connects with anyone his age, but with Sam, he found his soulmate.
"When I met Sam I'd already lived a life far beyond that of most of my contemporaries — I didn't relate to anyone my age. I just feel that we're on the same wavelength," he said. He also shared that he knew from the get-go that he wanted to grow old with her. "I knew instantly that I wanted to spend the rest of my life with this person. I remember it very well, and a year to the day [after] I met her I proposed. I knew I wanted a family with her, I knew I wanted kids, and a month later she was pregnant with our first child."
Fast forward to today, Aaron and Sam have been married for a decade and have two beautiful children together. "I get more fulfilment from being a father than I do from being an actor. I'm still constantly wanting to give it up," the actor told Mr. Porter in 2017, adding that he never questioned their relationship because it has always been seamless. "I don't really analyze our relationship. I just know that it works. I just feel secure and loved and safe. We have this very deep connection. We're just in sync."