The Truth About Hilary Duff And Joel Madden's Relationship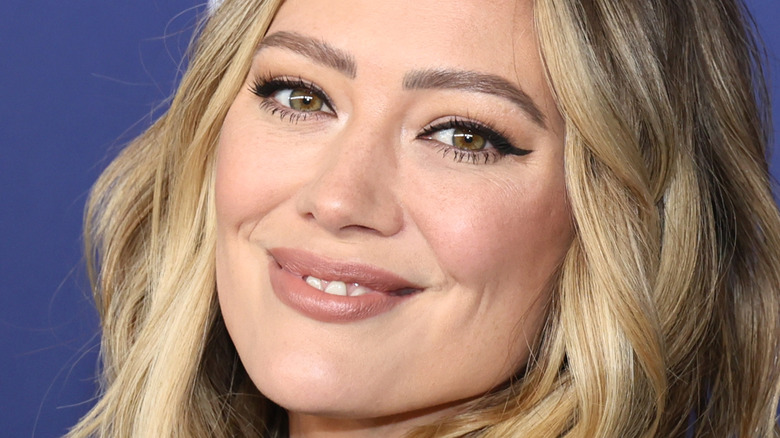 Dia Dipasupil/Getty Images
After rising to fame as the character Lizzie McGuire in the Disney Channel show of the same name, Hilary Duff has been a desirable entity – in both her professional and personal lives.
In 2012, Duff welcomed a son, Luca, with her first husband, former professional ice hockey player Mike Comrie. Despite no longer being together, the "Come Clean" hitmaker admitted to Grazia that she still talks to her son about his father often. "I like to tell him about how I met his father, about the good times we spent together, about the greatest joy when I found out I was pregnant and how his father and I coped with pregnancy. It is a very sweet thing," she said. Since divorcing Comrie, Duff got re-married to singer-songwriter Matthew Koma in 2019, per Vogue. They share two daughters – Banks and Mae. In an Instagram post shared in January 2020, Duff expressed how grateful she was to be married to Koma. "Making promises to this guy was by far the best day/night of 2019," she wrote. "Feeling grateful for health, our family, love, and dreams coming true."
But before walking down the aisle, Duff had a high-profile relationship with Good Charlotte member Joel Madden in her teens, which caused quite a stir at the time.
Joel Madden was nine years older than Hilary Duff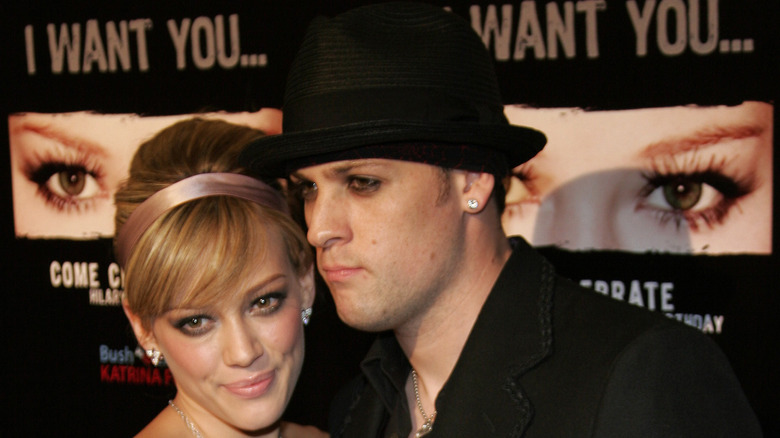 Tinseltown/Shutterstock
Hilary Duff was a teen sensation during the early years of her career, and it appears a lot of people wanted a slice of the pie, including Good Charlotte star Joel Madden. At 16, Duff started a relationship with the rockstar, who was nine years her senior. They remained together until Duff was 19, per ET. Even though they were a high-profile Hollywood couple that many loved to read about, their age gap did raise some eyebrows.
During a 2005 appearance on "The View," Duff revealed they met through a mutual friend and were pals for three months before hitting things off. The "With Love" singer admitted she kept their relationship secret because of their difference in age. Although her parents "reacted" when they found out about her romance, she said they were fond of her being with Madden. In a 2015 interview with Cosmopolitan magazine (via Refinery29), Duff didn't mention Madden's name but implied that she lost her virginity to the "Lifestyles of the Rich and Famous" hitmaker. "I had a 26-year-old boyfriend, so everyone can make their own assumptions about what I was doing," she said.
Madden played a big part in Duff's career at the time. He appeared in her 2006 movie "Material Girls" and influenced a lot of the songs on her 2007 album, "Dignity." However, their relationship wasn't made to last, as they split in 2006.
Hilary Duff says her relationship with Joel Madden was 'intense'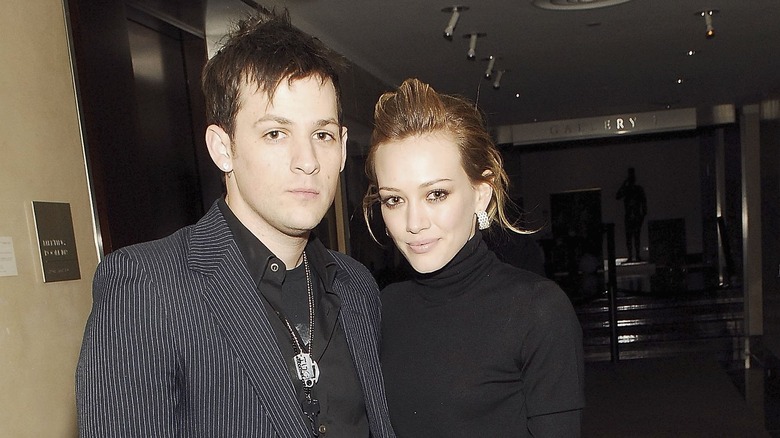 Ray Tamarra/Getty Images
Hilary Duff hasn't spoken too much about her relationship with Joel Madden over the years, but she has given fans a bit of insight into how it felt to be in love at such a young age while being incredibly famous. "It was so all encompassing. It was so intense. It was my life," she told her "Younger" co-star Nico Tortorella when appearing on "The Love Bomb Podcast"(via Life & Style) in 2016. "It was like every minute of my day. It was pretty major." With that being said, it appears Duff and Madden have been able to put the past behind them and have remained friends.
After splitting with Duff, Madden married celebrity socialite Nicole Richie. Duff too is happily married to her second husband, Matthew Koma. As previously reported by Page Six, Duff and Koma unexpectedly went out of the blue on a date night with Richie and Madden in February. Pete Wentz, his girlfriend Meagan Camper, Josh Abraham, and his wife Gina Abraham were also in attendance. When taking a lie detector test for Vanity Fair, Duff explained she now enjoys being friends with Madden, but doesn't feel the need to be friendly with her other exes.